March 05, 2023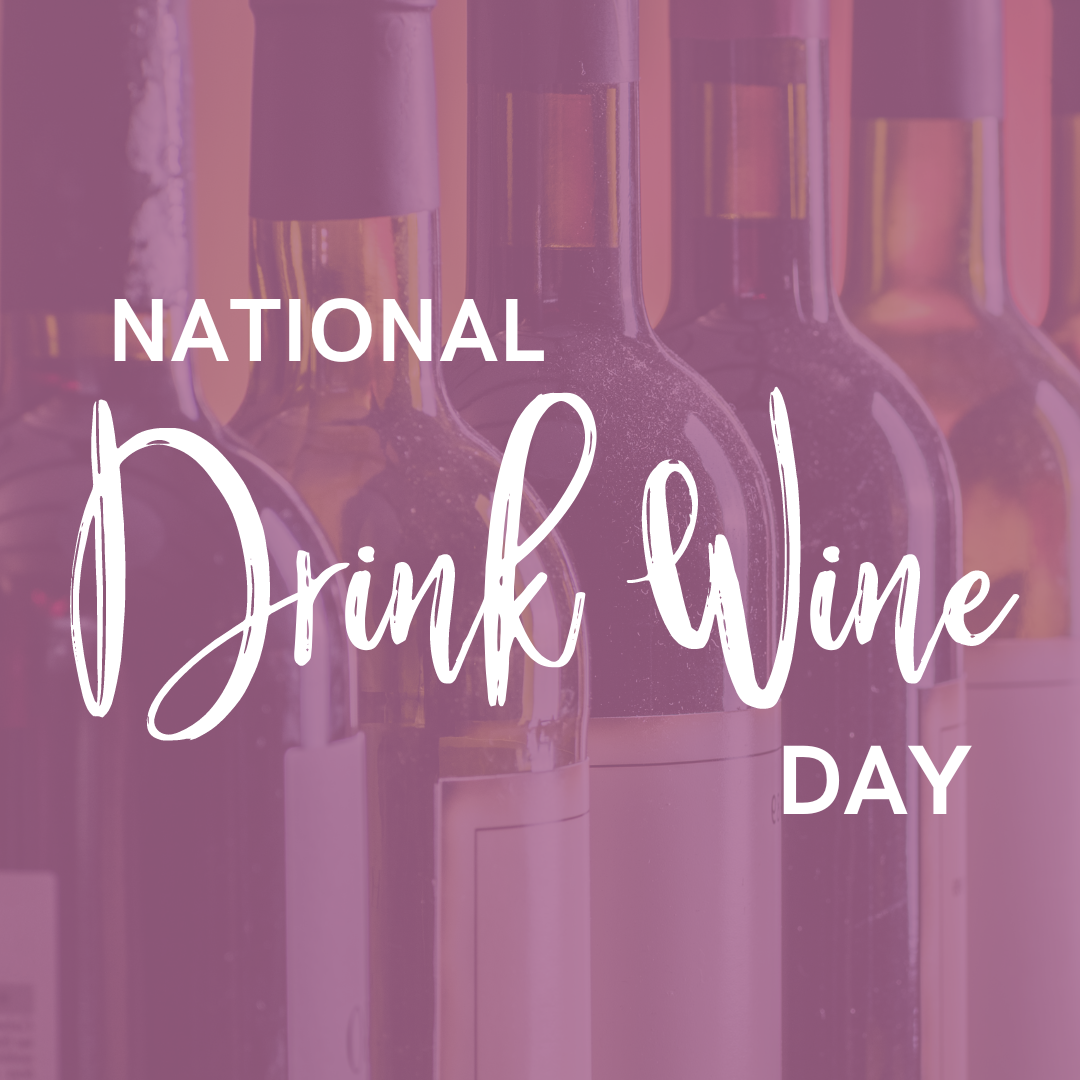 There are countless ways to celebrate National Drink Wine Day in the Show Me State, and we have the resources to inspire your celebration. Whether you want to sip Missouri wine at your favorite winery or find the perfect bottle to enjoy at home, here are some great resources to help you dive even deeper into Missouri wine country.
Know the lingo – Do you want to 'talk the talk' in Missouri wine country? Peruse our Glossary to brush up on wine terminology from appellation to yield.
Choose a varietal – Learn more about the particular types of grapes, or varietals, that grow well in the Show Me State. Each grape has a unique story and taste.
Visit restaurants and retailers – Find the perfect place to celebrate National Wine Day with this list of hundreds of restaurants and retailers. These establishments offer award-winning Missouri wines, whether you'd like to pair it with your next meal or pick up a bottle to enjoy at home. Contact your local retailer or winery for details on where to find the full list of products distributed.
Sample award winners – Sampling winning wines is a great way to find new favorites. Look through the award winners the from Missouri Wine Competition.
Pair it  – The perfect pairing will add a layer of bliss to your favorite food and wine. Sift through our pairing page to find tried-and-true along with fun, unique pairings for your favorite foods and wines.
Look at the map – A map of 125+ Missouri wineries will help you find the perfect stop to celebrate National Wine Day!
Plan your next trip – Turn National Wine Day into a weekend-long celebration with a getaway in Missouri wine country. These trip planners can help you plan the perfect wine-filled weekend around ten unique Missouri destinations.
Taste like a pro – Learn how to taste wine from Glenn Bardgett, a Missouri Wine expert. From tasting room etiquette to the Five S's of Tasting, you will be ready for your next tasting.
Try a new recipe or wine-tail – Take to the Missouri Wine blog to find a new recipe or wine-tail to enjoy. From a simple sip to a simmered reduction, these are bold, new ways to use your favorite wines.
Let us know how you celebrate National Drink Wine Day! Tag us on social media with #missouriwine and @missouriwine to share!