7 New Wineries to Discover in MO Wine Country
September 07, 2018
Printer Friendly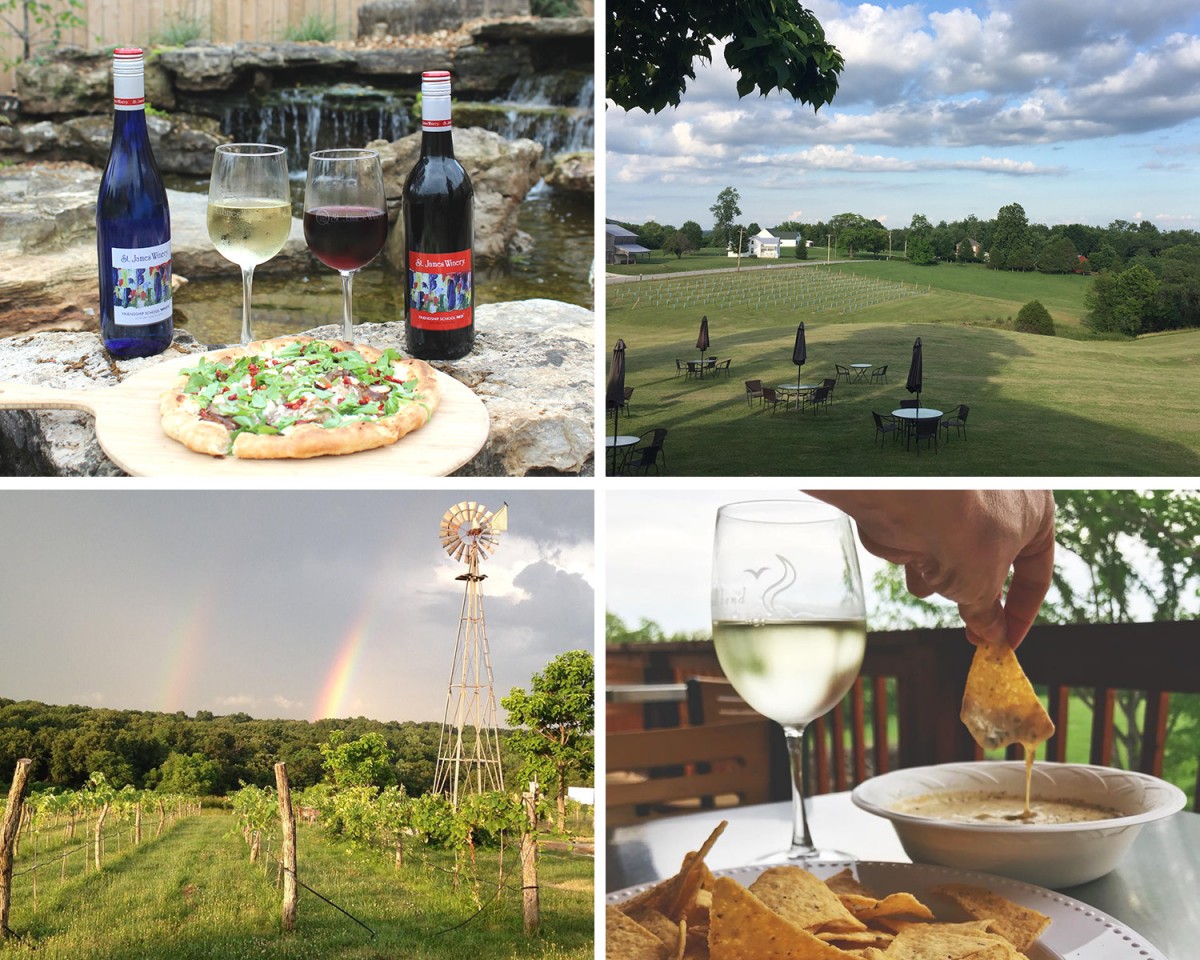 Before Prohibition, Missouri was second in the nation in wine production. It took a while to bounce back once Prohibition was repealed, but Missouri wine country now boasts more than 130 wineries and makes a $3.2 billion impact on the state every year. Discover these seven new wineries across the Show-Me State. Whether you're just learning about the local wine scene or a loyal enthusiast, there is always something new and interesting to uncover in Missouri wine country.
Holy Grail Winery in Marthasville
Recently opened in a new picturesque location in Marthasville, Holy Grail Winery welcomes visitors to relax and enjoy a glass of their carefully crafted wines. Definitely take advantage of their chocolate and wine tasting when you visit!
Old Farm Winery in Catawissa
The family responsible for Old Farm Winery has farmed land in the hills of Missouri for more than a century. Today, they follow their ancestors' lead and pour their hearts and labor into what they do. Their roots run deep on this farm and they're proud to present the fine wines they craft to visitors. Old Farm Winery is currently open by appointment, so give them a call and make a trip out to Catawissa to see them.
Osage Orange Vineyard & Winery in Greencastle
Osage Orange Vineyard & Winery (or OOVW) is a home-based, family-run business located near Kirksville, Mo., well within the Conservation Department's designation area known as the Mystic Plains Prairie land. Their wine is hand-crafted on-site using mostly fruit grown in the vineyard, from their trees (namely pear, peach and apple), and the produce from the family garden (e.g. watermelon, pumpkin, rhubarb, various berries and herbs like mint).
Peaceful Bend Vineyards in Steelville
Peaceful Bend Vineyards may be a familiar name, but they have recently reopened in their newly built facility. The industry and many loyal patrons are thrilled to see Katie and Clyde back and better than ever after suffering a tragic fire. Visit the winery to see the brand-new facility and enjoy delicious wine and food.
Small Batch Winery in Wentzville
Small Batch Winery is a family owned and operated micro-winery. True to their name, they make wine in small batches allowing them to be involved in every step from the fermentation, to the bottling and labeling of the finished wine. They specialize in easy-sipping wines they think are perfect for that evening or Sunday afternoon relaxing on the patio. Open by appointment only, a visit to Small Batch Winery is just a call away.
St. James Winery – Branson
St. James Winery has been a staple in the Missouri wine industry since 1970, but they have recently opened a satellite location in Branson where they house some of the production for their numerous varieties of wine as well as a delicious restaurant. Next time you're in Branson, stop by for a tasting or a bite to eat.
Twin Meadows Winery in Madison
Twin Meadows is a family owned and operated winery. It maintains a vineyard consisting of cold hardy American and French-American hybrid vines. The grapes are harvested, processed, crafted and bottled on site to provide a diverse selection of dry to sweet wines. There's something for everyone. Twin Meadows Winery is open by appointment only, but can't wait to see you and show you around.
Missouri has a long history of winemaking, giving the local wine industry a strong and fascinating foundation, but our future is motivated by the passionate and hardworking winemakers and grape-growers in the state. Visit these new wineries and continue exploring Missouri wine country to discover why Missouri wine is worth the work.