November 15, 2022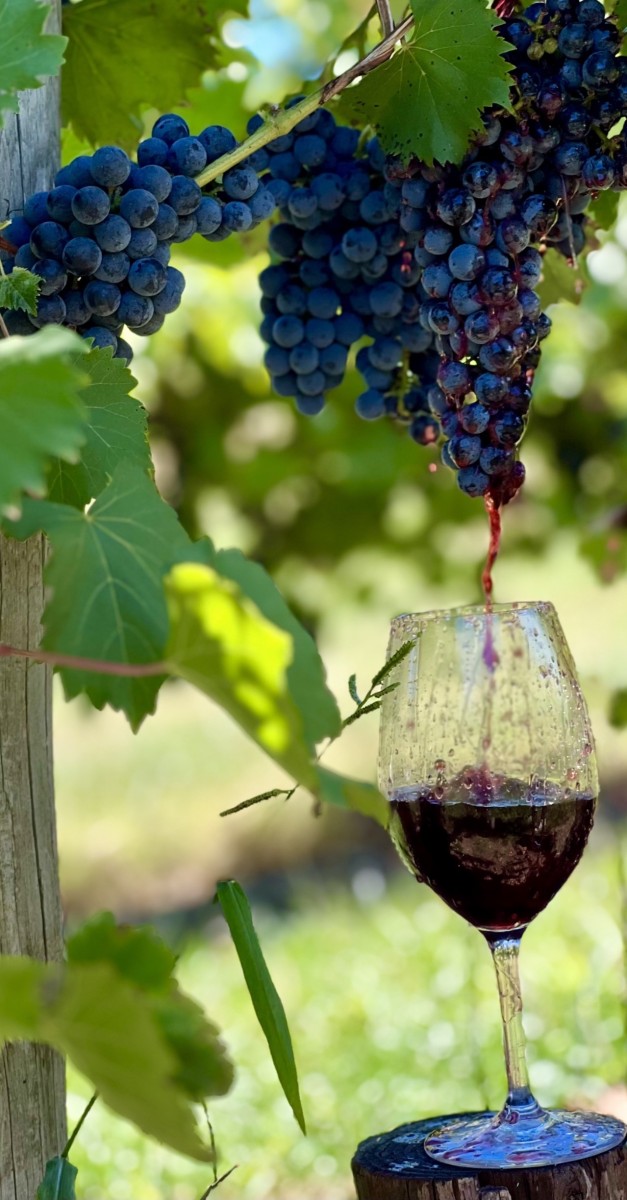 Every Missouri wine country experience has a story to share. What better way to share than with capturing a picture! Whether it is a beautiful summer night, or your favorite wine in a glass surrounded by a memorable backdrop, the photos entered this year shared great Missouri wine experiences across the state.
In its second year, the Through the Glass Missouri Wine Photo Contest had many high-quality competitors. Seven finalists were selected by a judging committee. Social voting has now closed and our followers have decided the top photo. We would like to congratulate our winner Scott Rombach and his photo "From Grapes to Glass."
Rombach, who also won our inaugural contest last year, captured this photo to bring attention to the hard work accomplished in the vineyards. Taken at Blumenhof Winery near Dutzow, Missouri, Rombach created this image to spark a conversation about the detail that goes into creating wine.
"Many people don't realize all the hours of work and science that go into making the award-winning wines in Missouri," Rombach says. "It's amazing how they can turn the juice into a great bottle of wine."
Rombach and his wife, Tonya, enjoy traveling across the state to visit wineries and even have their own backyard vineyard.  They each contribute content to their Rombach's Missouri Winery Review Facebook page, as well as on Instagram at @mo_wine_couple. Scott creates art from wine barrels and enjoys woodworking projects.
Whether you visit wineries and vineyards, or enjoy your Missouri wine at home, continue to capture these moments. Next year's photo contest accepts all kinds of beauty found in wine country, not just in the wine glass. Tag us in your travels on social media with @missouriwine and #missouriwine. Save your favorites you take in 2023 and enter next fall! Cheers and thanks to all who participated.