2022 Bucket List
January 11, 2022
Printer Friendly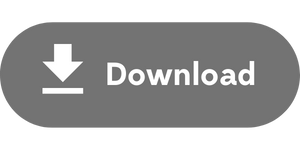 It's no secret that Missouri wine country has a lot to explore. Our challenge is to complete these 9 things this year. Print this list and check the boxes as you complete the bucket list.
Find a camping spot - There are 24 wineries in Missouri that offer camping and/or RV accommodations. Pitch a tent or put the RV in park and enjoy wine country a little longer.
Pack a picnic – Enjoy Missouri wines and scenic views when you visit your choice of 25 wineries that welcome picnics. 
Take a trolley trip – Utilize one of the seven transportation services in Missouri wine country to ensure your trip is safe and successful. 
Make planning a breeze – There are 10 prepped trip planners in 10 different regions in Missouri wine country. Use one (or more) of these to assist in your travel planning this year. 
Get to touring – Many wineries offer a behind-the-scenes tour of their facilities. Get a glimpse of what the grape growing and winemaking processes look like. 
Weekend on a wine trail – There are 11 wine trails across Missouri wine country. Get exploring and see what exciting adventures are in store. 
Snap a photo and enter the 2022 Photo Contest – Stay tuned for details regarding the 2nd annual Missouri Wines: Through the Glass photo contest. Capture photos of Missouri wine country all year long and enter your favorite this fall.
Try Missouri wines side-by-side – Reserve your seat for a tasting dinner at Willow Spring Mercantile and experience a lineup of Missouri wines. See the dinner dates for 2022 here.
Enhance your Norton experience – Swap your traditional wine glass for a glass that's meant to serve our deliciously bold state grape, Norton. 
Be sure to tag is in you bucket list moments along the way @missouriwines and #mowine. Cheers to a year full of fun, adventures and of course, Missouri wine!