July 26, 2022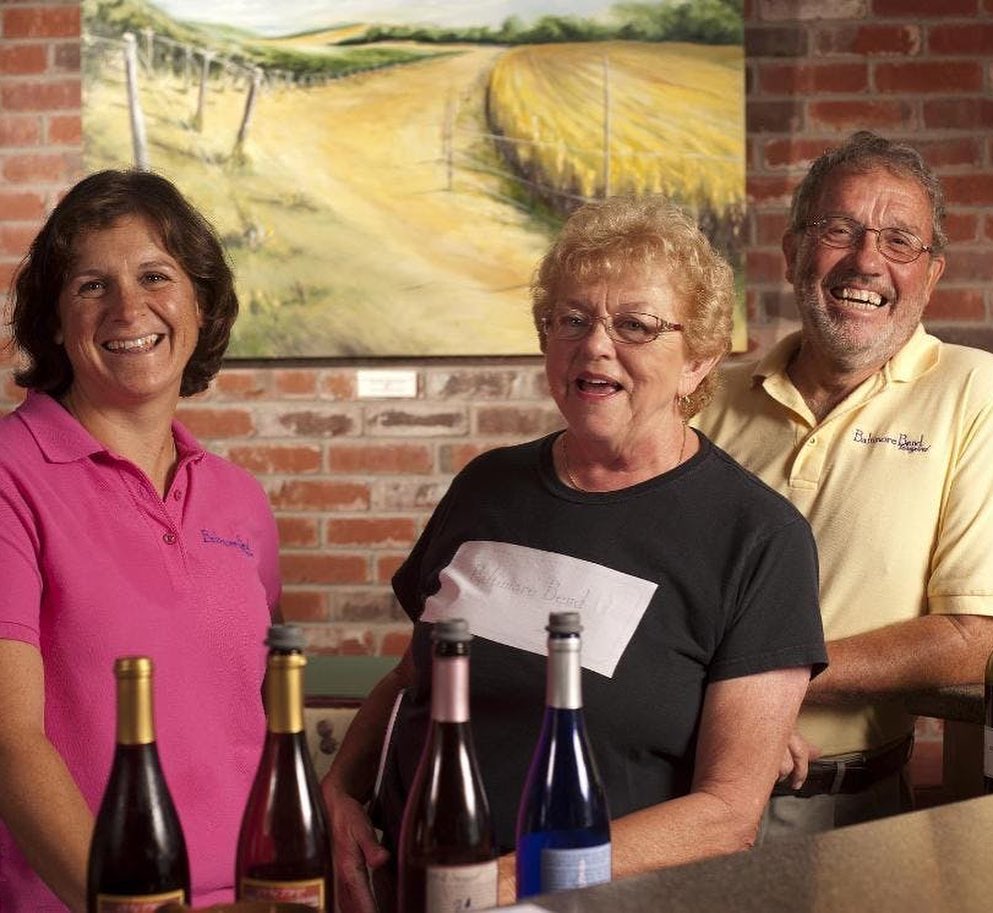 Each one of Baltimore Bend Vineyard's wines tells a story of care and creativity. Owner, manager and winemaker Sarah Schmidt's prior career in communications was centered on telling great stories. In 1997, she decided she wanted to expand her career in new ways. Sarah convinced her parents, Richard and Kathleen Livingston, to plant just over an acre of vines on the family's property Waverly, Missouri. This career change led to the creation of Baltimore Bend Vineyard.
Sarah graduated from the University of Missouri with her degree in agricultural journalism. She spent two decades in the communications industry, working for advertising agencies and public relations firms in Chicago and Kansas City. Through her business travels, Sarah visited Michigan's wine country and vineyards in the Finger Lakes region of New York. She fell in love with the idea of non-California varietals and wines, and she already embraced Midwest wineries.
When she returned to the Kansas City area, Sarah realized her family's acreage is perfectly suited for a vineyard. The land's deep topsoil consisted almost entirely of windblown loess along the feathered edge of the glacial retreat bordering the Missouri River, which made it the perfect haven for grape vines — currently including, Norton, Chambourcin, Chardonel, Vignoles, Catawba and Valvin Muscat. Initially, Baltimore Bend Vineyard served as a grape supplier for other Missouri wineries rather than creating their own wines, but in 2003, the family officially opened their tasting room.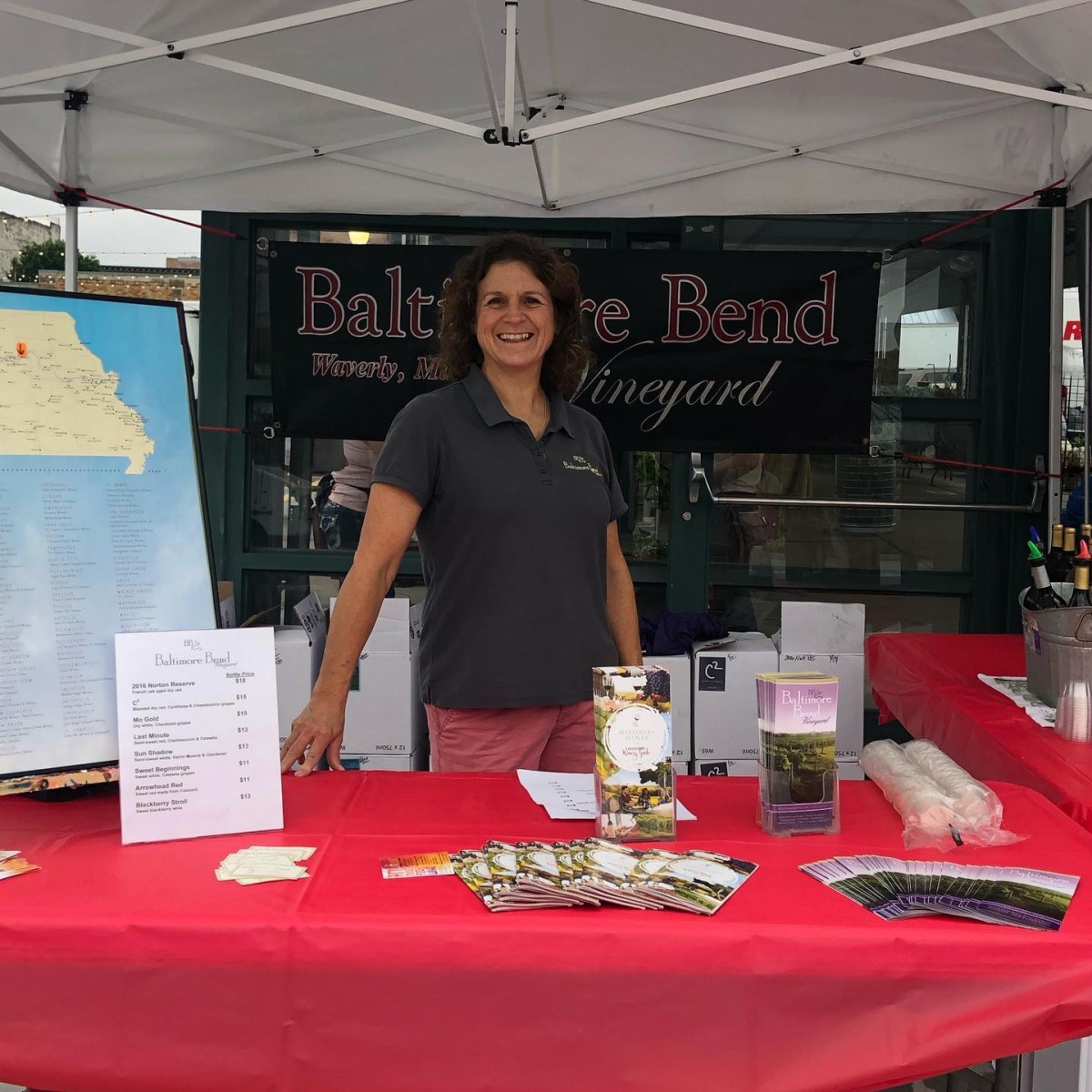 At that time, Sarah's father, Richard — weatherman turned winemaker — created the Baltimore Bend wines. He learned the trade by visiting with other winemakers and attending technical trainings and workshops. Sarah shadowed him until she took over the role in 2010. After stepping into the role of Baltimore Bend's official winemaker, Sarah received her certificate in enology from Washington State University. Studying enology not only allowed Sarah to delve deeper into the technical science and chemistry behind winemaking, but it also connected her with industry experts that served as resources and shared their expertise with her along the way.
Winemaking's unique blend of art and chemistry weaves together two seemingly paradoxical skillsets — the exact and precise nature of science and the boundless expression of creativity. Sarah relished in threading the fine line between the two. Her storytelling roots shine each time she creates a new wine — her favorite part of her role.
"My favorite part is creating a varietal or a blend that speaks to the consumer and that they enjoy. That seems kind of cliché, but that really is what we're here to do," Sarah says. "I like people liking what I make. I like that they like it."
With every sip of Baltimore Bend wine, Sarah hopes to tell consumers the story of her family's Waverly home. The unique terroir and microclimate of the region imparts its essence to every Baltimore Bend bottle, even displaying subtle and unique differences from other Missouri-grown grapes. Sarah highlights her home through the taste, labels and stories of each bottle she makes. She also wants Baltimore Bend wines to be approachable to every person who walks into their tasting room, with wines that offer something for every palate.
"I've always focused on quality, enjoyable wines. Approachable wines that will keep bringing people back," Sarah says.
While telling the story of your home one bottle at a time is certainly a romantic notion, winemaking is not without its challenges. Some of the Midwest grape varietals can be especially challenging to work with. For example, Sarah ages her family's Norton wines for five years before she feels the wine is ready. Unfortunately, she has had to learn "the hard way" a few times with vintages of wine that didn't turn out like she envisioned. As she will tell you, despite your education, learning a trade still comes down to traditional trial and error.  Sarah is happy to share what she and her family have learned over the last two decades with other Missouri winemakers. She feels that professional resources are invaluable to supporting new businesses and the industry as a whole.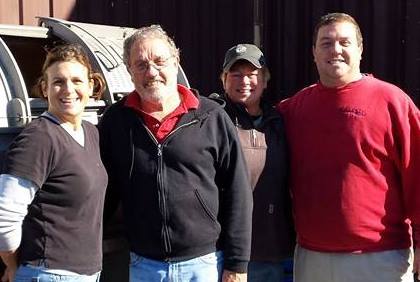 Outside of winemaking, Sarah's many hats at Baltimore Bend Vineyard provide her with other unique industry challenges, especially in today's post-pandemic world. As she notes, the family-owned winery is one of the few businesses that grows their product, manufactures it, packages it, sells it directly to the consumer and offers it wholesale. This massive undertaking has required the variety of skillsets offered by her whole family. Sarah's communications background helped the family tell their story and effectively market their product. Her brother, Scott Livingston, who returned to the family business in 2013, uses his wholesale background to help the winery partner with various retailers throughout the state.
Although family businesses have their own challenges, the Livingston family still shares a meal nearly every Sunday night. They may try not to, but they always end up talking shop. When you share something that you're passionate about, like Missouri wines, it's hard to exclude it from the conversation.
Currently, the third generation is starting to work at the winery, and the family is planning for the future. They hope to add to the Baltimore Bend team, and maybe even one day have event rental space available on-site. But above all, Sarah hopes that everyone who tastes a Baltimore Bend Vineyard wine learns a little about her family's home along historic Highway 24. At the end of the day, Sarah enjoys winemaking because it brings people joy.