April 13, 2023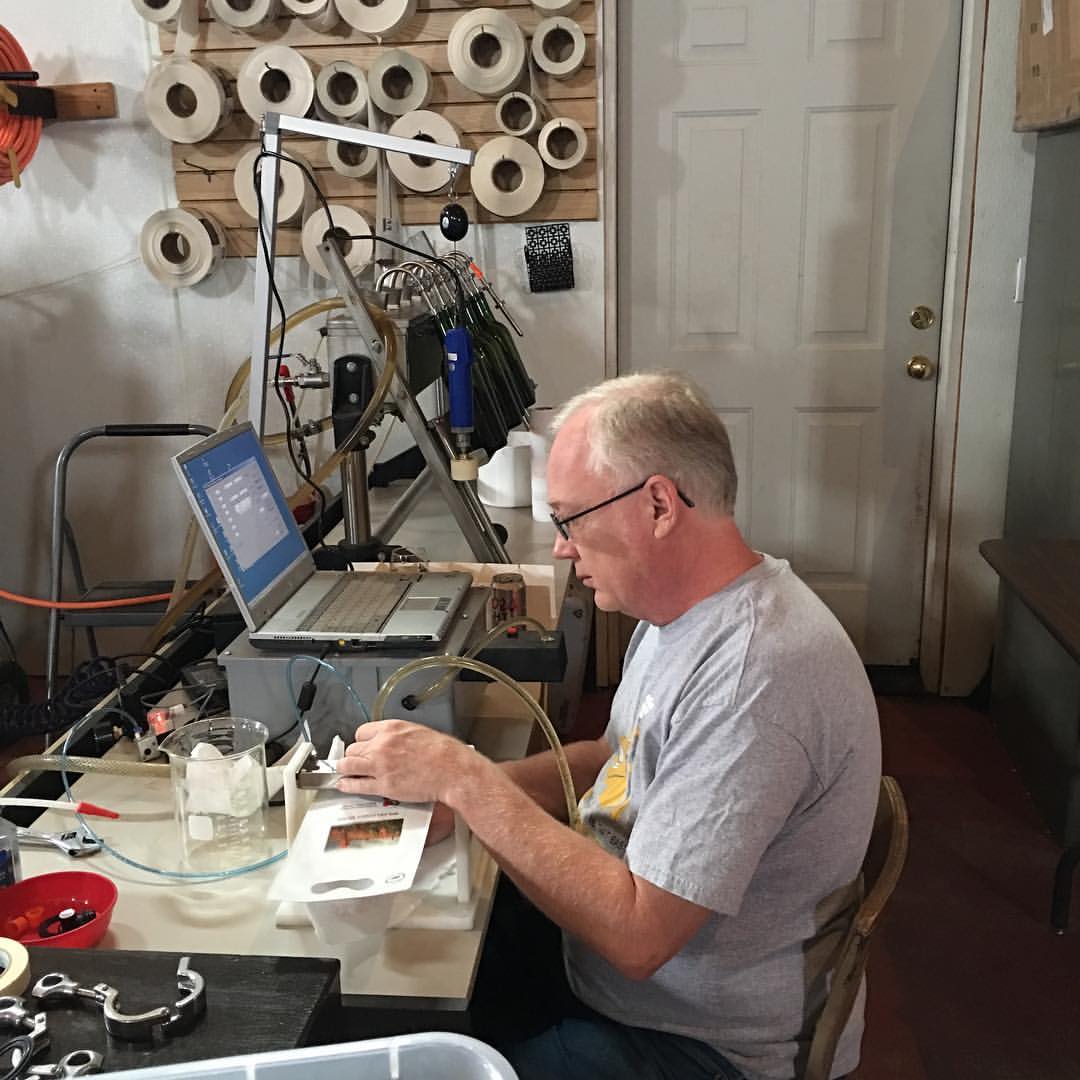 Dwight and Jean Anne Crevelt are passionate about providing the best customer experience. So much so, that when they decided to open their own winery they made a point to travel to more than 500 wineries nationwide, researching how to create the best layout and business for their future patrons to enjoy.
After successful careers in the Las Vegas area, and raising their four children, Dwight and Jean were presented with an opportunity to move back to Missouri. They acquired the farm adjacent from Dwight's family land in Walnut Grove, later securing the family farm as well. The six Crevelt's (6Cs) joined with Jean Anne's mother, whose surname was Cassins, to create the name 7CS. Rather than follow a nautical theme (Dwight was in the Navy), 7CS was modeled after a cattle brand, reflecting the county leading numbers statewide in cattle operations.
After researching the strong wine and grape past of Southwestern Missouri, and how well suited the family land was for growing grapes, the career option became evident for them. The winery was constructed in 2008 and opened for service in 2009.
After moving to Walnut Grove, Dwight and Jean Anne took classes through the Viticulture Enology Science and Technology Alliance (VESTA) and were some of the first students of the program. This program equipped them with the experience and confidence to start producing the wine and mead their visitors love today.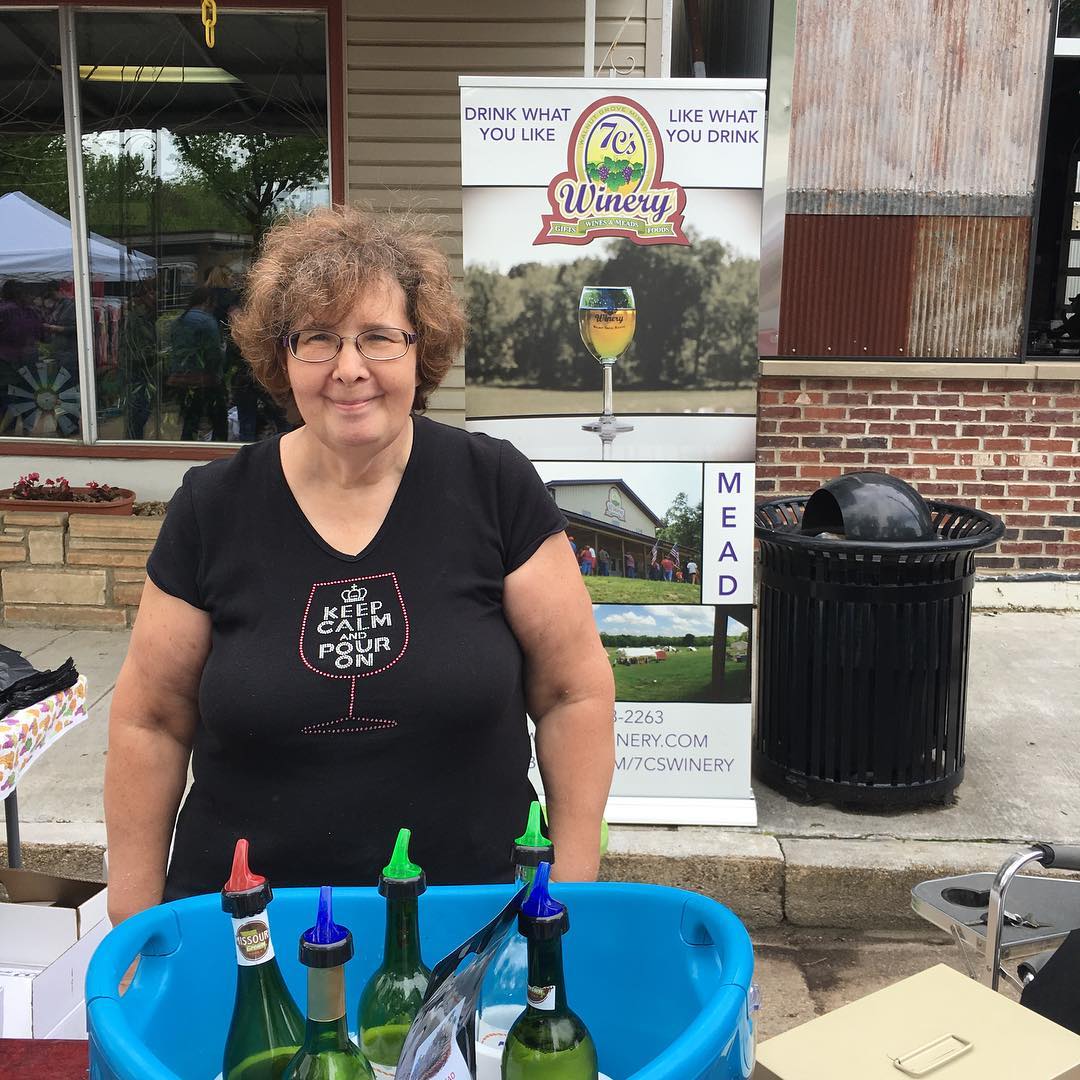 At one time, they grew grapes in a 5-acre vineyard and had success, but just couldn't keep up with the labor of both the winery and vineyard alone. Currently, they outsource the grapes needed for their wines. They make a range of dry to sweet wines, focusing on varietals such as Norton, Chambourcin, Vignoles and Vidal Blanc when they can source it. Currently, they focus on 40% wine production and 60% mead production.  Dwight says they have up to 10-12 meads in rotation at any time and customers really enjoy their wide range of flavor profiles. Dwight notes that the flavors pull from where the honey is sourced, picking up notes of the area and vegetation that surrounds the hive. This makes all of their meads a unique flavor and experience depending on the year, the hive's production and the source of the honey.
Whether it is mead or wine, Dwight's favorite part is tasting the end product with Jean Anne and discussing how to name them, as well as how to change up recipes for next time. They also enjoy creating new products from elderberries and aronia berries. They have dozens of acres of these superfood fruits and are proud to offer new kinds of wines in Missouri. Dwight says customers have fallen in love with these wines and 7CS is always working to create more.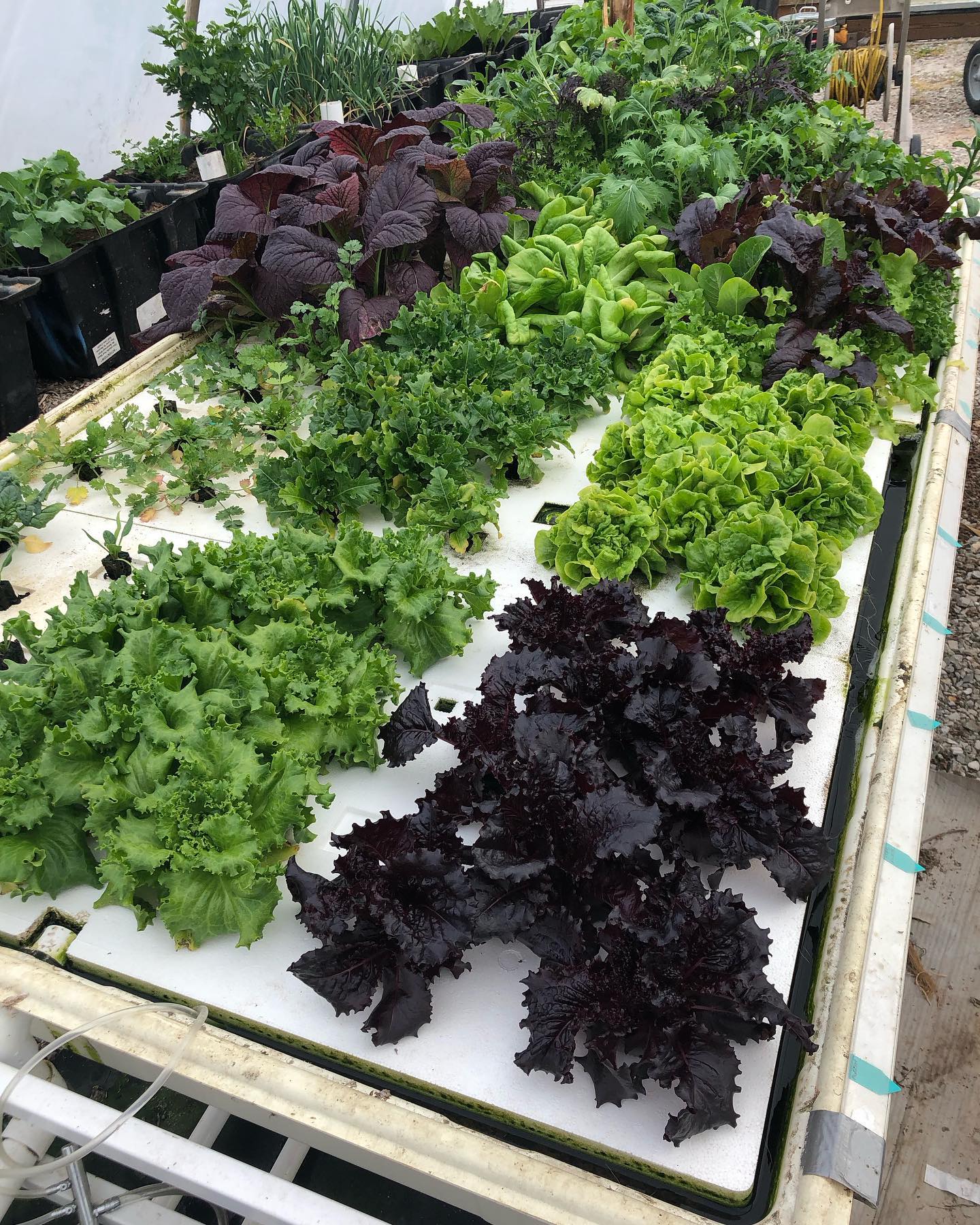 Diversification is a large part of 7CS and the Crevelts take pride in their agri-tourism business. The Missouri Grown members grow a plethora of products through hydroponics and on their farmland. They grow an impressive variety of fruits and vegetables: Cucumbers, watermelons, lettuce, green beans, okra, garlic, horseradish, peppers and hot peppers, rhubarb, peanuts, tomatoes sunflowers and more. They utilize catfish in growing the produce as well, known as aquaponics, and have found a huge success providing fresh produce that you get to pick. This preference for consumers eliminates waste and ensures customer satisfaction. This focus on experience shows how Dwight and Jean often go the extra mile, no matter what the customer is shopping for.  
In addition to the large offering of products, 7CS also takes pride in hosting large events throughout the year. They have held events such as 5Ks, live music, cookoffs, themed gatherings, Paint Nites and annual Meadfests. They take pride in hosting new and exciting events that anyone can enjoy.
Dwight's biggest goal as a winemaker is to expand and distribute their wine and mead on a larger scale. In their winery, the production capacity is set up to generate much more product, and distribution would allow them to grow into size and scale they have imagined.
"It's a lifestyle as much as it is a business," Dwight says. He and Jean Anne love their lifestyle of providing a one-of-a-kind experience for customers.
Visit Walnut Grove soon to try 7CS Winery's wines, meads and whatever else that is in season to shop, enjoy or take home. Tag us in your travels with #missouriwine #mowine and @missouriwine.