May 09, 2023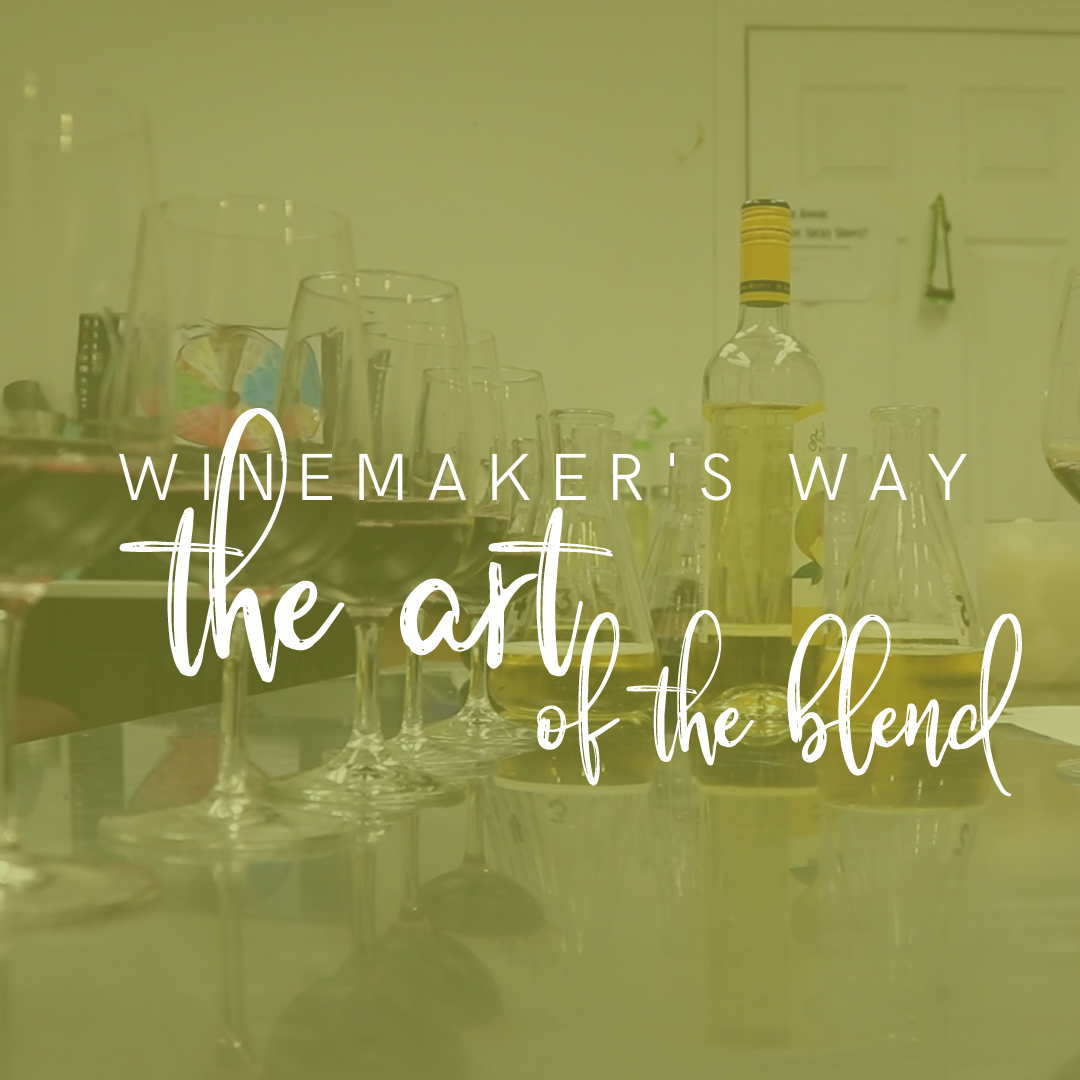 Winemakers combine art and science when crafting new vintages. Wine blends are the perfect example of this delicate balance. Blending is an incredibly important tool for winemakers. When a wine has a name that isn't a varietal, it is likely a blend of several different varieties. Are some of your favorite wines blends?
"Personally I prefer blends, in Missouri or from other winemaking regions," says Jacob Holman, Owner and Head Winemaker at Les Bourgeois Vineyards on The Blufftop at Rocheport. "Overall they can often make a better wine."
Winemakers can use blending for a number of reasons, such as developing a distinctive style by mixing and matching the flavors & characteristics of different varietals. Encouraging consistency is another benefit of blending as winemakers can adjust from year to year based on what is coming out of the vineyards.  
When making non-vintage blends, its key that the wines are similar from year to year. Customers like consistency so the goal is to avoid differences when there is a new bottling.
"Blending can provide some protection from weather," says Holman. "It's so easy to have a hard year in the vineyard for one varietal or another."
For smaller wineries, blending can be an amazing tool for inventory management, ensuring there is enough wine to fulfill their customers' demand until the next year's harvest is available.
"Our process, for a smaller winery, is always quantity," says Chuck Gillentine, Owner of Defiance Ridge Vineyards. "We want to make sure our main varietals can make it through the year. Then we start playing with different ideas."
Winemakers agree, there can be a lot of fun in creating a blend. It allows them to be creative while crafting a delicious wine. As another winemaker suggested "For example, Vignoles is very powerful in aroma and flavor and has high acid. When it is made in a semi-sweet style wine, it can give varietals like Vidal Blanc or Traminette extra aroma and flavor on the nose and palette." A blend combines the beauty of different varietals creating improved mouthfeel or additional acid for length.
The process of blending is done differently depending on the winemaker, but testing several variations of ratios is always a part of the process and often the winemaking teams' favorite part.
"Figuring out the percentages is always the fun," says Gillentine. 
A great deal of time, work, thought, and care go into every wine. Next time you're sipping on a delicious, award-winning Missouri wine, consider everything that makes that sip so good. Cheers!