November 16, 2023
Cranberries and wine? Don't mind if we do! This easy-to-make Red Wine Cranberry sauce is bursting with flavor and made with love (and a little Missouri magic). Whether you're a traditionalist or like to mix things up, this sauce is a must-try for the holidays.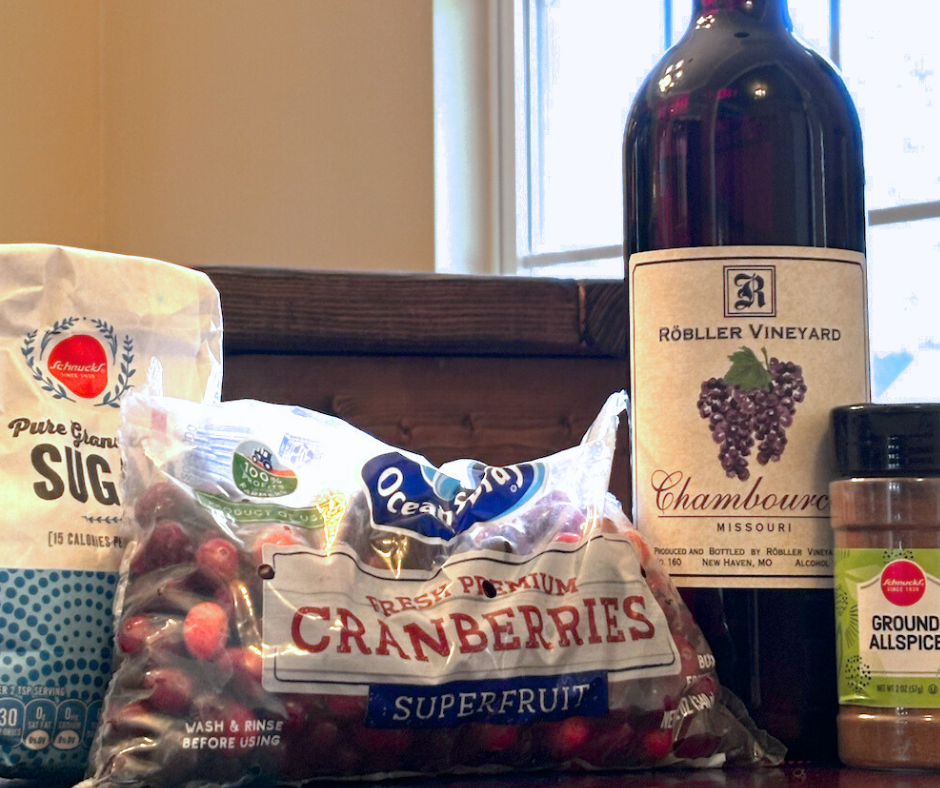 INGREDIENTS
1 package fresh or frozen cranberries (12 oz.)
1 cup sugar
1/2 cup water
1 cup dry red wine (we used Röbller Vineyard's Chambourcin)
1/8 tsp allspice
INSTRUCTIONS
In a large saucepan, combine all ingredients; bring to a boil, stirring to dissolve sugar. Reduce heat to medium; cook, uncovered, until most of the berries pop, about 15 minutes, stirring occasionally.

Transfer to a bowl; cool slightly. Refrigerate, covered, until cold (sauce will thicken upon cooling)

Serve and enjoy!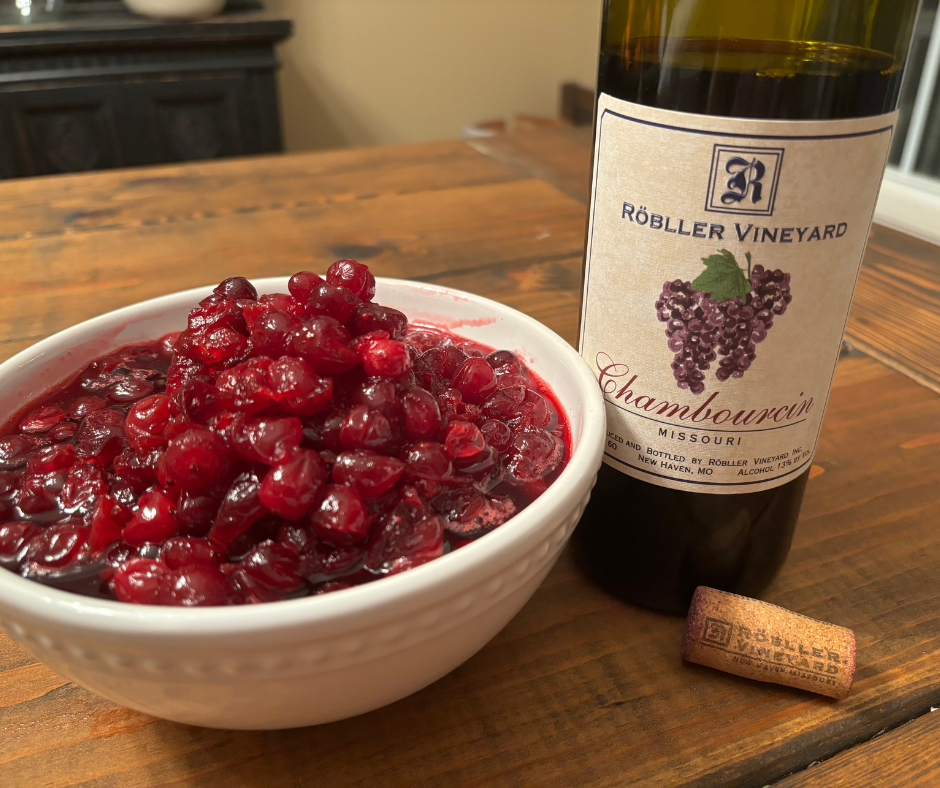 Whether you're looking to impress guests at your next dinner party or simply want to add a little pizzazz to your fall menu, this recipe is sure to be a crowd-pleaser. So why not give it a try today and taste for yourself just how delicious Missouri wine can be!?