August 21, 2023
Rewards! Rewards! Read all about it!
Missouri wine month is less than two weeks away. In preparation for our biggest month of the year, we decided to introduce a limited-time incentive to the Rewards Uncorked program.
Between September 1 and September 30, check in at any 10 participating wineries and receive a limited-edition Missouri Wines blanket. You do not want to miss out on this incentive, as it will only be offered during the month of September. Once you visit 10 wineries, redeem your reward.
Start saving points by exploring Missouri wine country and stay on the lookout for new rewards later this fall.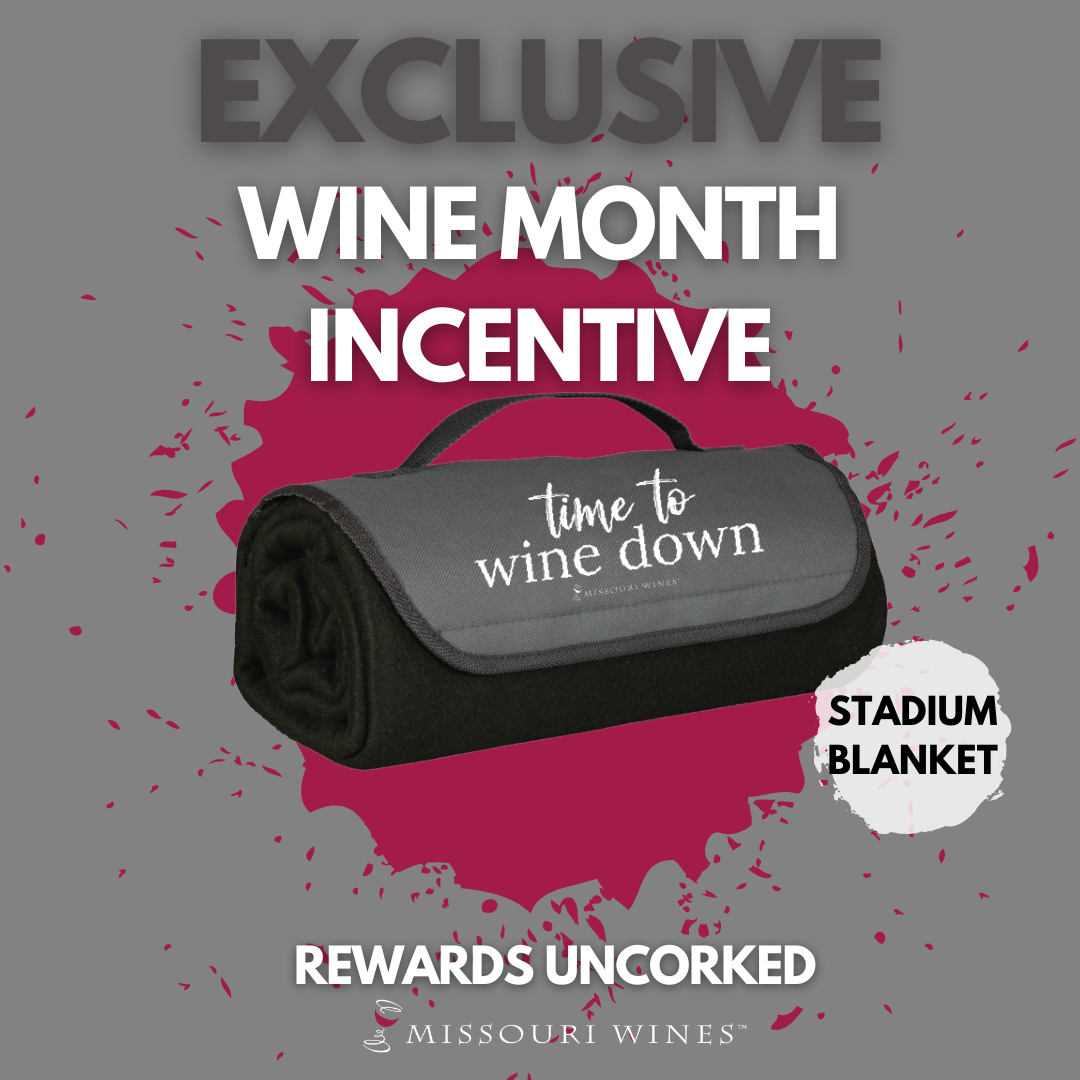 All 10 visits must occur between 9/1/2023 and 9/30/2023. Limit one blanket per person. All incentive stadium blankets will ship in October to validated point redeemers. Points will be refunded to those redeeming points for visits outside of the designated timeframe.