Who's Who at the 2019 Missouri Wine Competition
July 16, 2019
Printer Friendly
Every year, wineries from across the state are invited to compete for top honors at the Missouri Wine Competition. This year, 10 wine industry experts from across the nation will judge more than 280 wines. These professionals include sommeliers, wine educators, retailers and food and wine publishers. We would like to introduce you to several of the judges at this year's competition.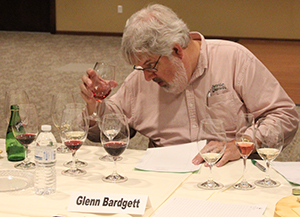 Glenn Bardgett
Wine Director, Annie Gunn's Restaurant
Glenn Bardgett is the Wine Director at Annie Gunn's Restaurant, a renowned steakhouse that offers a top-notch culinary experience in Chesterfield, Missouri. Bardgett features a large selection of Missouri wines on the restaurant's wine list. Under his guidance, Annie Gunn's has been honored with The Wine Spectator Best of Award of Excellence for 17 consecutive years and a semifinalist in the James Beard Award for Outstanding Wine Program. Bardgett has more than 30 years of retail wine experience. He serves as a judge for a number of wine competitions across the nation and is a passionate advocate for the Missouri wine industry.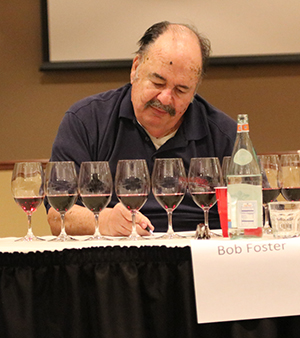 Bob Foster
Assistant Editor, California Grapevine
Bob Foster is the wine director of the Mid-American Wine Competition. He has judged wine competitions for more than 30 years. Foster is the assistant editor of the California Grapevine, the oldest continuously published private wine newsletter in the United States. He leads one of two judging panels at the Missouri Wine Competition.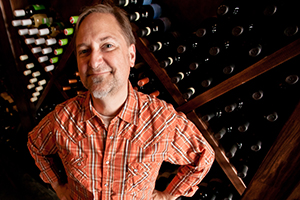 Doug Frost
American Master of Wine, Master Sommelier, author and wine consultant
Doug Frost is a Master Sommelier and American Master of Wine, one of only four people in the world to hold both of these distinguished titles. He is also a published author who writes and lectures about wine, beer and spirits. Frost is a founder of the Beverage Alcohol Resource, an education and examining body for the spirits and cocktail industry. He serves as President of the Institute of Masters of Wine North America and is the founder of the Mid-American and Jefferson Cup Invitational Wine Competitions. He leads one of the judging panels at the Missouri Wine Competition. When Frost is not judging wines, writing and engaged in professional speaking engagements, he enjoys down time with his family in Kansas City.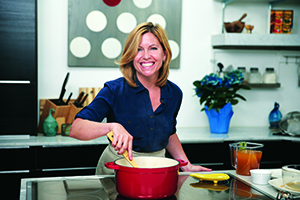 Catherine Neville
Publisher, Feast Magazine
Producer and On-Air Talent for tasteMAKERS
Catherine Neville is an Emmy Award-winning television producer. Although Neville calls St. Louis home, her culinary adventures have taken her across the state and the nation. She created, produced and anchored Feast TV, a show that promoted food and wine in Missouri, eastern Kansas and southern Illinois and aired on PBS stations. With her national PBS show, tasteMAKERS, Neville travels throughout the United States in search of delicious American food and beverages. Neville is also the publisher of Feast magazine, a publication that features the best in the St. Louis, Kansas City and the Midwest region's culinary scene.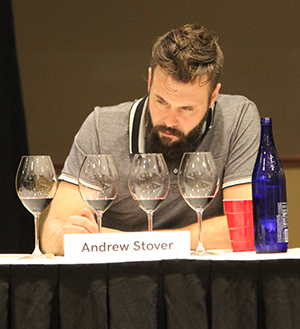 Andrew Stover
ISG Certified Sommelier, Certified Specialist of Wine
Andrew Stover is an International Sommelier Guild Certified Sommelier and Certified Specialist of Wine based in Washington, D.C. In 2009, Stover launched Vino50, a brand and wholesale wine portfolio that includes wines from all 50 states and encourages consumers to explore local and regional wines. He has been named one of the "40 Under 40 Tastemakers" influencing the U.S. wine trade.
Our other judges this year include Linda McGovern, Director of the St. Louis Chapter of Chaîne des Rôtisseurs; Michelle Meyer, winemaker for Holy-Field Vineyard and Winery in Basehor, Kansas; Jonathan Parker, wine retailer at Parker's Table in Richmond Heights, Missouri; Patricia Wamhoff, Advanced Sommelier and Certified Wine Educator in St. Louis, Missouri; and Mark Baehmann, owner and winemaker at Wild Sun Winery in Hillsboro, Missouri.
The Missouri Wine Competition features the blind judging method to ensure that each wine is judged fairly and on its own merit. The judges are provided some details about the wine including its varietal and vintage, but not which winery submitted the entry.
Bronze, silver and gold medals as well as best-in-class honors are awarded to submissions. Only best-in-class wines are eligible to compete side-by-side for the coveted Missouri Governor's Cup. This top honor is bestowed on the wine that is judged best in show at the competition. Another highly sought-after honor, the C.V. Riley award, is named after Missouri's first state entomologist and is awarded to the best Norton in the state.
Check back next week for results from the 2019 Missouri Wine Competition. Click here for a behind-the-scenes look at last year's competition.