What Inspires Missouri Winemakers
September 24, 2019
Printer Friendly
A great idea takes inspiration, but where does that inspiration come from? Some of Missouri's extraordinary winemakers share why they do what they do.
Katy Dale, Co-Owner of Dale Hollow Winery
We are inspired by Missouri grape growers and winemakers and their European ancestors who have been making wine for generations. We've been fortunate to visit Europe a few times and were able to see firsthand how generations of winemakers have brought quality wine to their areas and pair them with the local foods, share it with the community and build a cultural identity around it. 
They have centuries of tradition to draw from but you can see a similar thing happening in Missouri localities where wine has been made for decades and it's absolutely invigorating to believe we can build that sense of cultural identity and celebrate the wine regions of Missouri and their traditions through the local residents and the wine and foods they produce.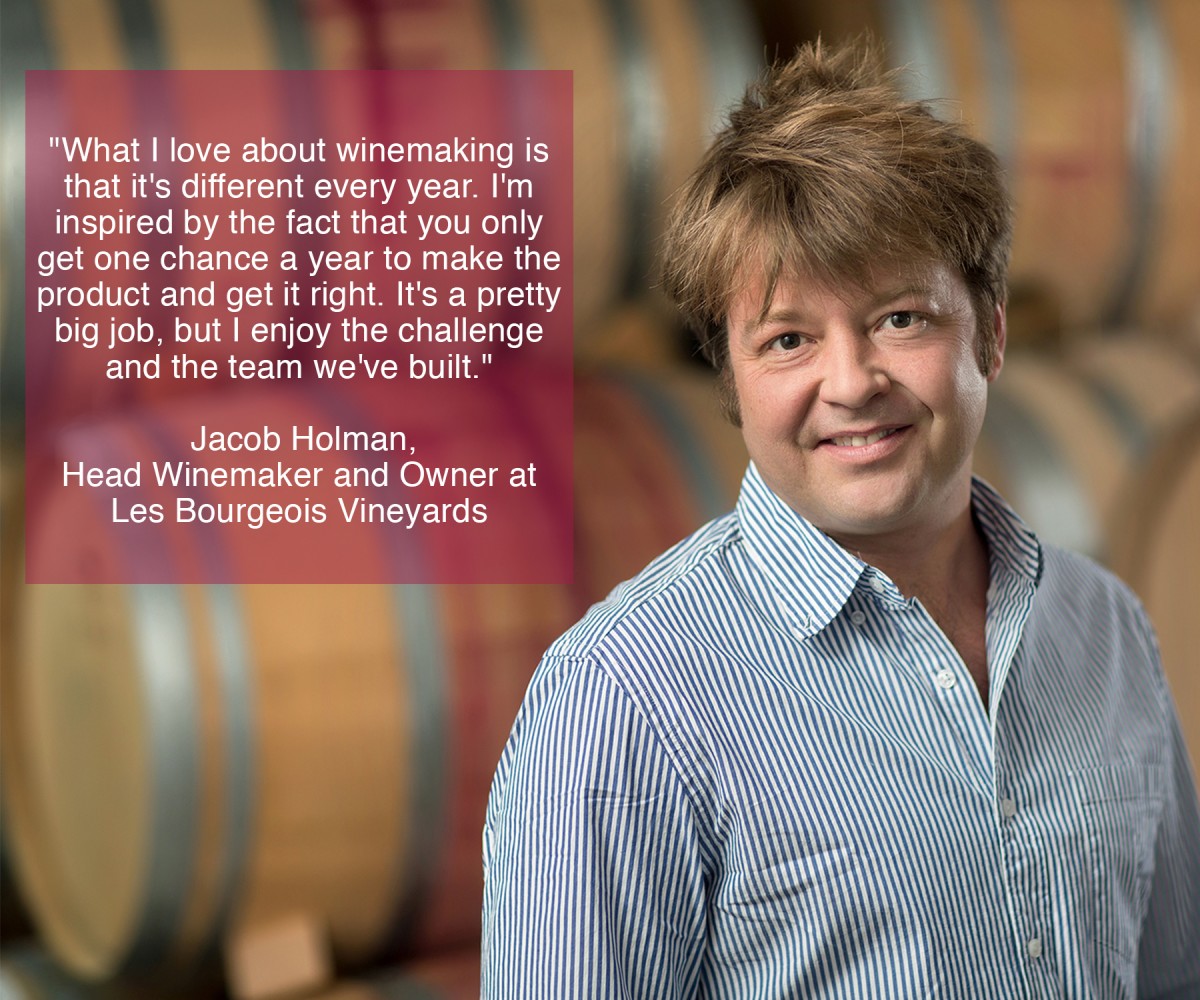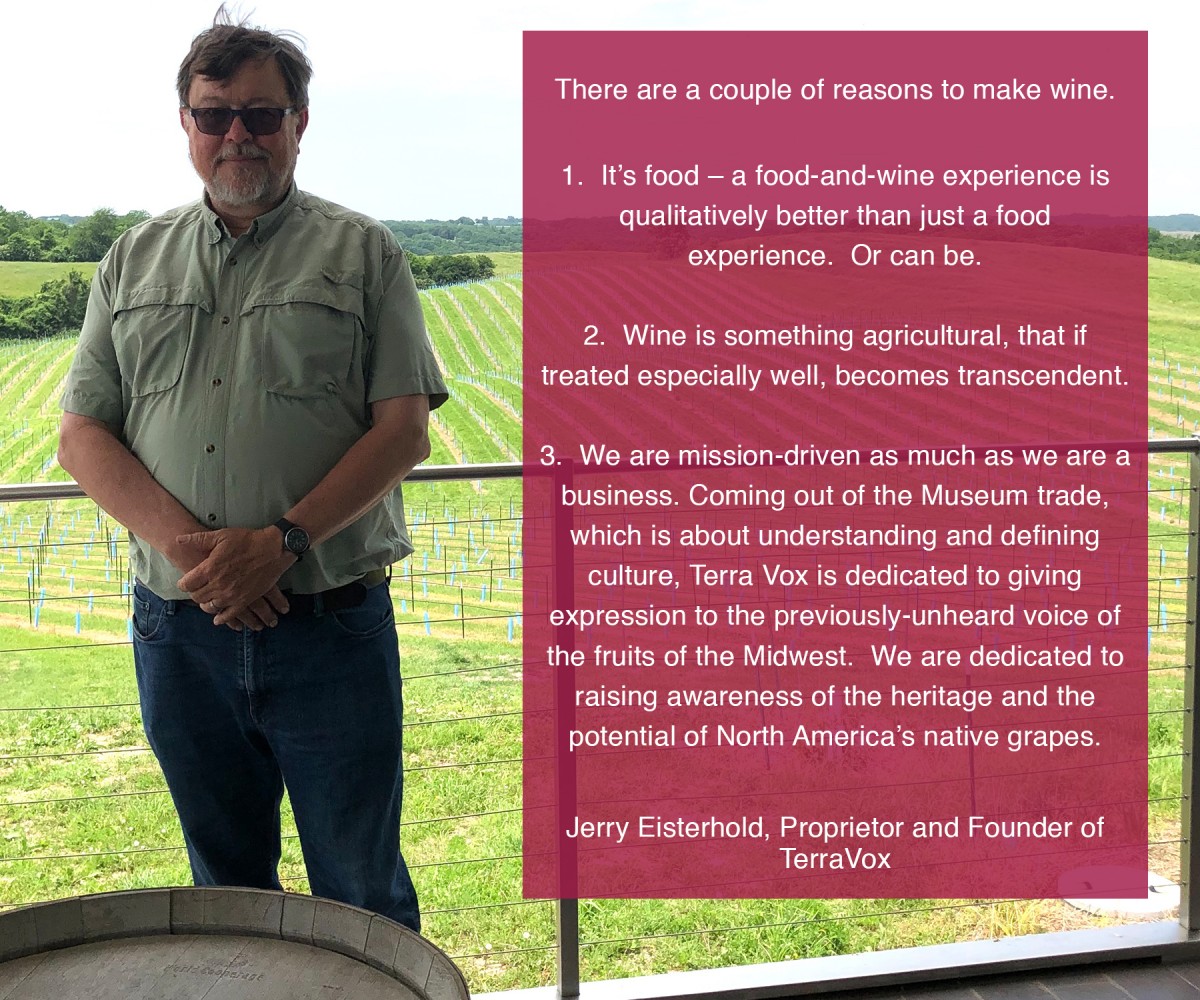 Jean-Louis Horvilleur, Winemaker & Vineyard Manager at Vox Vineyards
Well there's a lot that inspires me. I suppose the story of how I even got into the wine industry is what propels me. 
Early in my college days, I was studying industrial engineering. I didn't have much interest in it, as my grades showed. After seeing my grades, my dad strongly suggested I make a change. He gave me a choice to change majors or leave Texas State University. We got into an argument and I decided to go out with friends. However, I wasn't in the mood to socialize so I went home and went to bed.
That night I had a peculiar dream. In this dream I was 4-5 years old and I was at my grandparents' house. My grandpa and I were sitting in the backyard and he suddenly got up to pick a grape from the vine that was growing upwards on the pillar. He said "One of these days, you're going to be a winemaker. Maybe someday you'll own your own vineyard." I smiled and grabbed the grape with my little toddler hands and ran inside to tell my mom what my grandpa had told me.
The next morning, I woke up and met my parents in the dining room to have breakfast. My mom asked how I slept and I told her about my dream. She paused and said "that actually happened." Rolling my eyes, I asked my dad and he recollected the memory. At that point I realized that I may have been visited by my deceased grandpa in a dream, and he may have pushed me in the direction I was meant to journey.
I decided to do research, watch documentaries about winemaking, wine, vineyards, anything to learn about what skills and education go into it. I told my dad that I wanted to major in agriculture with a focus in Horticulture and soil sciences. He said "Great! Texas is a great place to find a job in Agriculture. Do you know what you want to do with it?" I told him we have French blood, we love wine and I've always had a pallet for wine so I want to become a winemaker and a vineyard manager.
My dad wasn't thrilled that I, a college student, wanted to pursue wine as a degree but I told him to give it a chance. My grades shot through the roof that following semester. I began getting internships, met my girlfriend, got a dog and college was being utilized in the right way. The dream seemed to be a sign. Anything seemed possible and it triggered something in my brain. I like to think that my grandpa would be proud, as both my parents are now my biggest fans. This is what keeps me working from sunrise to often nighttime. I love what I would do and I'm passionate about the hard work that goes into grape growing and winemaking.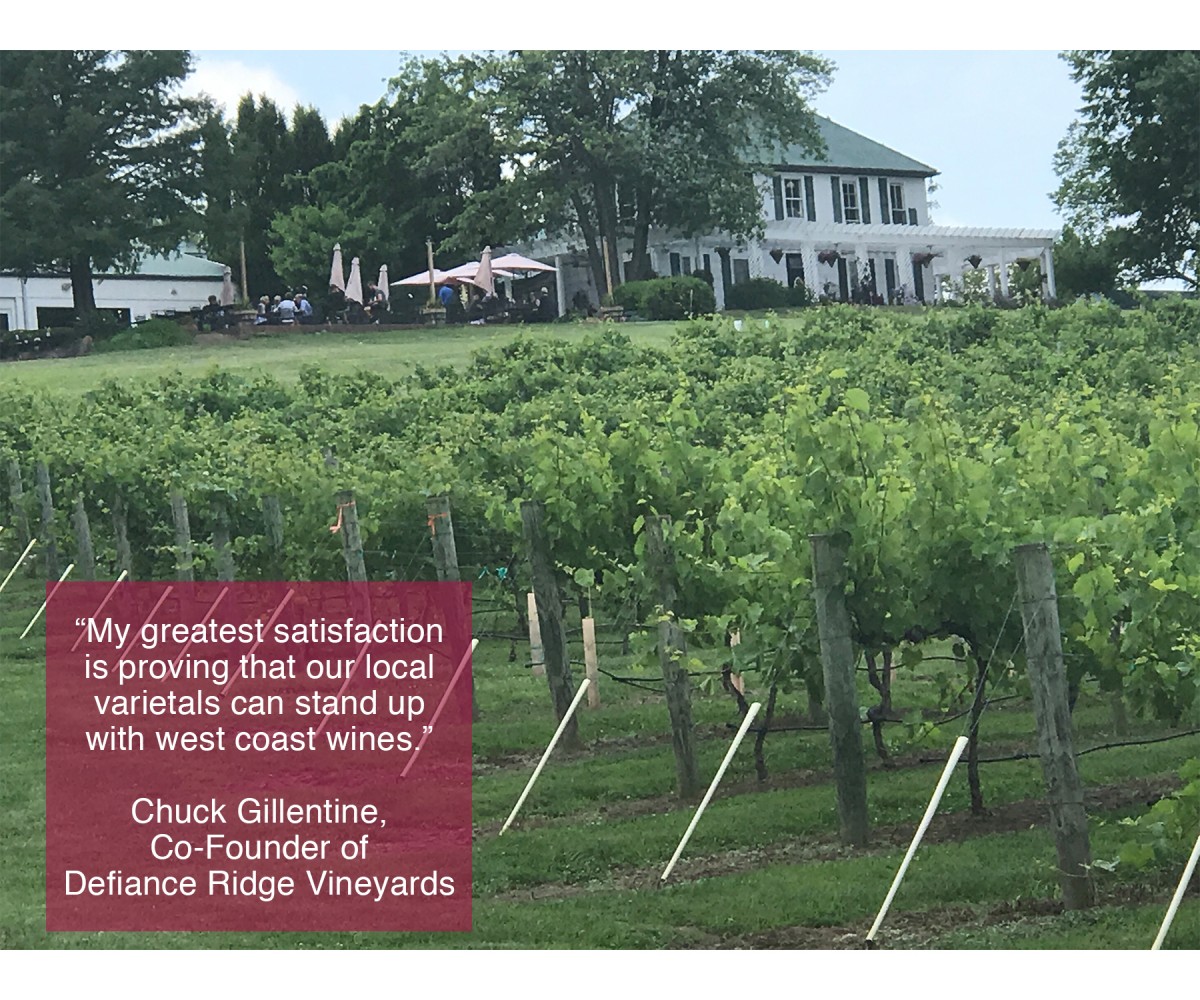 Carol Warnebold, Owner of OakGlenn Winery
My husband Glenn and I were looking for a farm to purchase in 1995 to 1997 to retire on. We were both raised on farms and being a part of the land stayed in our blood. In April of 1997 we came to Hermann to look at a piece of property that was on the market.
Glenn and I did not have any intention of building a winery at that time but it soon became obvious we needed to share this special spot. Our first year we cleaned up the property and the more we did, the more beautiful it became.  What better way to share time together than by planting grapes and making wine?

George Husmann, the "Father of the Missouri Grape Industry," was the original land-granted owner of the property.  We named this spot OakGlenn, for saving the oak tree that marked the driveway entrance and for my husband Glenn. Later we found that George Husmann had named his California winery "Oakglen Husmann Winery."  Coincidence or meant to be?