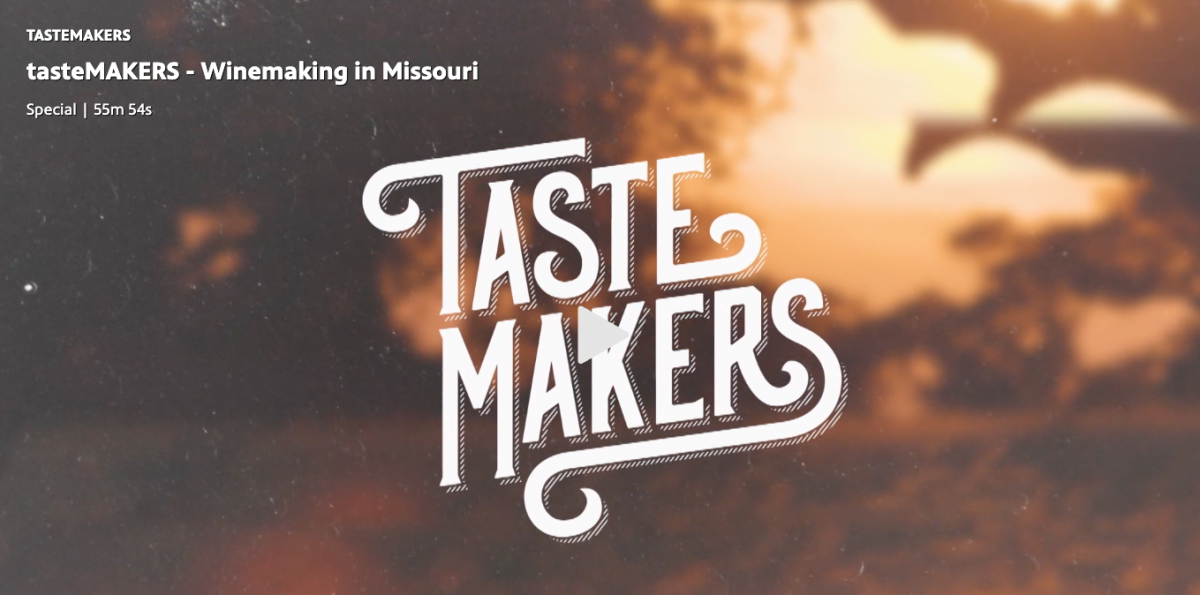 (Click image to watch)
Missouri Wines is excited to share this documentary from tasteMAKERS about the history of the wine and grape industry in the Show Me State. Roots run deep when it comes to this industry in Missouri, with the first vines planted in the 1830s.  Watch how the 19th century winemakers laid the foundation for today's industry that was nearly decimated by prohibition. See what today's leaders have done to reinvigorate the Show Me State's wine industry. There are currently more than 125 wineries across the state are proudly producing award-winning, quality wines. Meet today's industry leaders and hear firsthand about the passion today's industry leaders put into growing, making and sharing Missouri wines.
We hope you enjoy this special! Watch and share with us your favorite fact you learned! Tag us on social media with #missouriwine and @missouriwine. Cheers!