September 17, 2021
Robert Tessaro's childhood was filled with many fun memories on his family's vineyard. He can still recall the feelings of pruning, picking and processing the Concord grapes that he and his large Italian family grew on their vineyard in St. James, Missouri.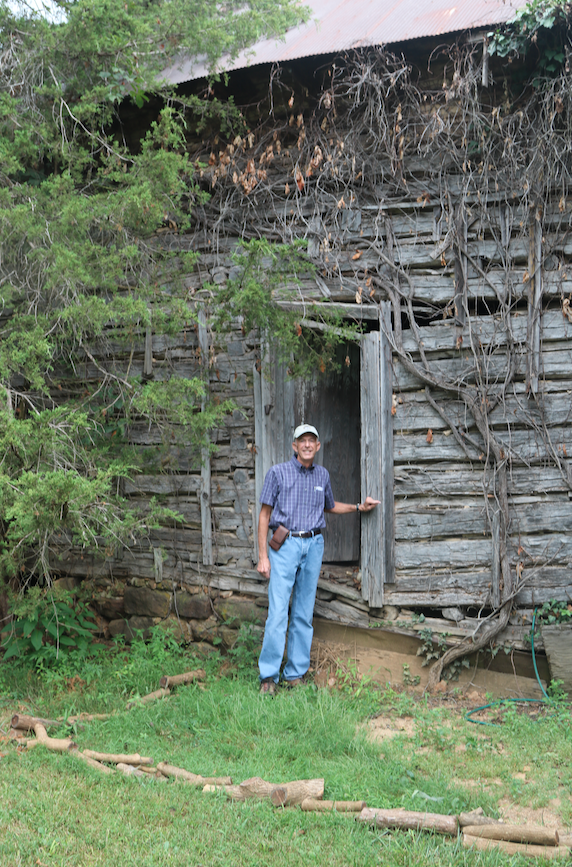 St. James is a place many Italian immigrants found work producing Concord grapes for Welch's grape juice and jelly.  Robert's grandfather and great uncle took advantage of that opportunity, both choosing to farm grapes. The Tessaro family immigrated in the late 1890s, their log cabin (which still stands today) was built in 1902 and the vineyard was planted in 1921.
It was an unusual and remarkable year to plant a vineyard as it was in the early years of Prohibition. This vineyard turns 100 this year.
Robert remembers harvest fondly. His father was one of 10 children and the Tessaros had a lot of grapes to grow and harvest, often needing help outside of their direct family. Robert recalls how neighbors, friends and hired hands were needed during harvest. "There were grapes everywhere," Robert joked. He recalls when loading the grapes, helpers could impressively toss crates across three rows of the vineyard safely. The grapes were then loaded on the Crisco Railway to the newly built Welch's processing plant in Springdale, Arkansas.
The beautiful property featured the original two-story log cabin, which has a stone foundation, dirt floors and rough finished exterior. It used to boast a big porch that Robert would sit and spend time with his grandfather after long days of work. They utilized the two hand-dug stone wells for water to the house, garden and vineyards as needed.
Another house on the property also stands, owned by Phyllis Meagher. The Tessaros eventually sold the vineyard to the Cardetti family. However, the Tessaro family kept managing the property and continued to grow Concord grapes. Phyllis became interested in the Cardetti vineyard in the late 70s.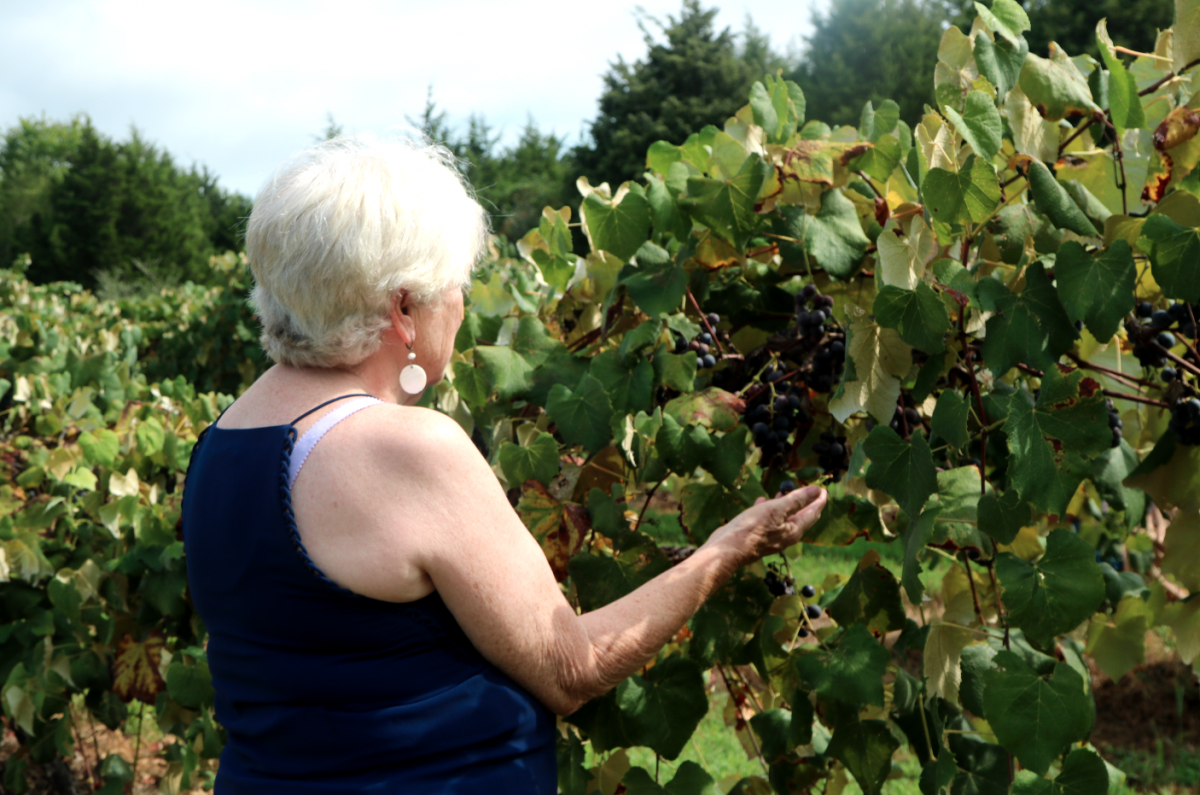 Phyllis, who lived in St. Louis at the time, found her soul growing tired of the corporate world. She decided to purchase the vineyard and property in 1980. In 1981, Phyllis decided she wanted to take a year to decide if working a vineyard full-time is something she wanted to do. She ended up opening Meramec Winery along the highway in St. James, as well as selling her Concord crop to Schnucks and other local grocers, which used her supply nationwide. She was also instrumental in starting the Missouri Grape Growers Association and testified before the legislature to support the tax establishing an advisory board for the Missouri wine industry.
Phyllis ended up selling the winery and vineyard several years ago, but still lives on the property and is active in keeping a few vines of her own. Chris Wright purchased the vineyard from Phyllis and notes she is the "hardest working person in this countryside."
Years ago, Chris attended a wine event where Phyllis was pouring her wine, which was his first introduction to Missouri's unique varietals. He became captivated by Missouri wine and knew he wanted to be involved somehow. Ironically, he ended up purchasing the vineyard from one of the people who taught him to love the wine he is now helping make. The vineyards today still produce the Concord varietal, but also include Niagara, Seyval, Stark Star, Vignoles and Norton. Chris notes that Norton is his favorite.
"It was so beautiful. That was what sold me on it," Chris said. "I had to have it." Chris cites the Japanese Wabi-Sabi philosophy when it comes to this vineyard: View or thought of finding beauty in every aspect of imperfection in nature. Chris retired from the Navy and he hopes to continue finding joy in his retirement by working these vines for years to come.
This vineyard has provided happiness for these owners. Chris looks forward to the future of these historic vines and what they will continue to produce. Phyllis still loves pruning and taking pride in her vines, reminiscent of the days she spent caring for what the Tessaro's planted. Robert says he wouldn't trade the world for the memories made with his family and friends on this vineyard. Most people find happiness through enjoying wine. In this case, happiness was given to those caretakers of this centennial farm for those who grew grapes and made it into what it is today.