July 31, 2014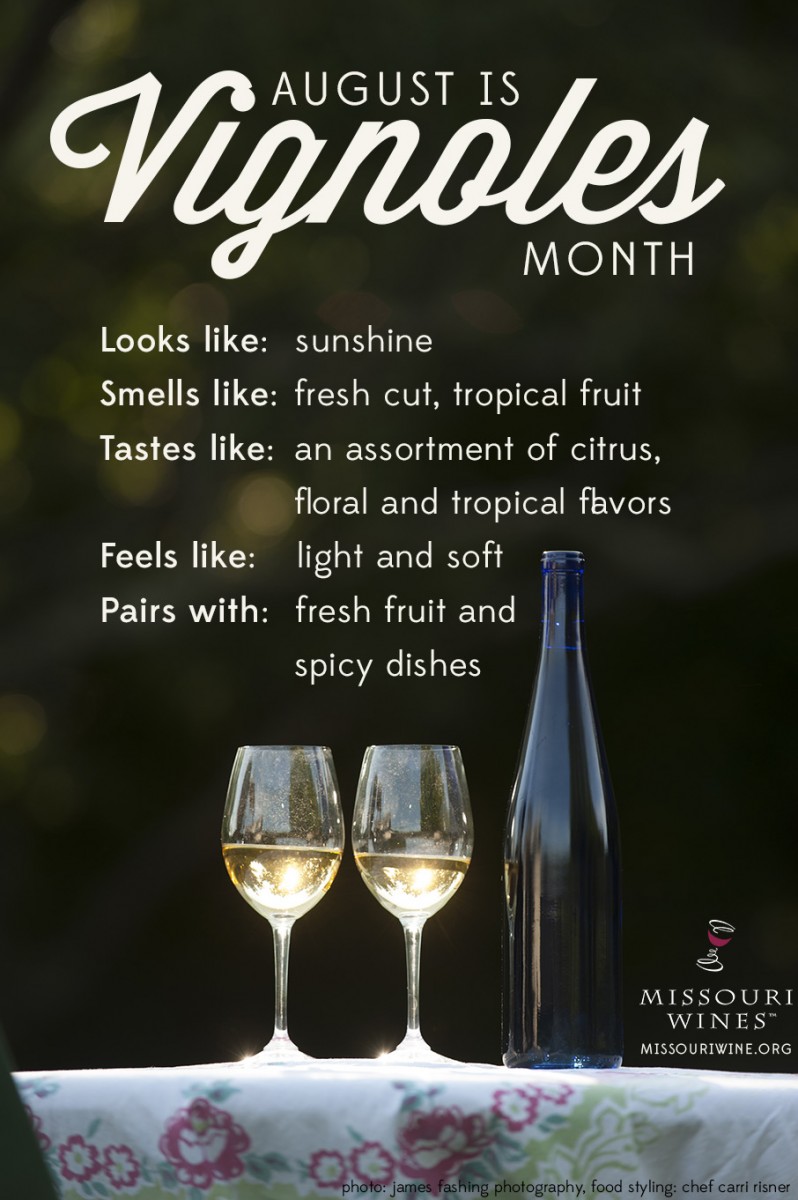 If you've visited Missouri wineries, it's likely you've tried a wine made from of Vignoles (veen – yole) grapes. This incredibly versatile varietal is the most commonly grown white grape in the state. It's used to make wines ranging from refreshingly dry to sinfully sweet Late Harvest dessert wines. It is a favorite among Missouri winemakers and consumers alike for a multitude of reasons.
Its popularity is hallmarked by prestigious glassware company, Riedel Crystal, taking notice. At the end of 2013, Georg Riedel, 10th generation head of Riedel Crystal, led a panel of Missouri winemakers and sommeliers through an extensive workshop to select a varietal specific glass for Missouri Vignoles. This is a great honor and culminated in the selection of an exceptional glass that perfectly highlights the wonderful attributes of this versatile varietal.
Take a look inside this exciting process and find out where you can get your own Riedel Vignoles glass by watching this video.
Vignoles' popularity comes in part because of how food-friendly it is. A vast range of dishes pair well with the floral nose and fruity flavors characteristic of Vignoles. A spicy Mexican or Asian dish matches perfectly with a semi-sweet or sweet Vignoles. A dry or semi-dry Vignoles is delicious with Swiss cheese or salmon. You know that delicious fruit chutney you make, it's just begging to be served with Vignoles. And you haven't lived until you've tried a Late Harvest Vignoles wine with a piece of cheesecake.
It's true that good food deserves great wine, but Vignoles also stands alone for sipping, especially during the hot summer months. Whether you're relaxing poolside or socializing on the patio, Vignoles is the perfect tag-along.
There's a Vignoles for everyone. Now that you know a little more about this French-American hybrid grape and why it has made such an impression, invite it to your next summer gathering.