June 01, 2023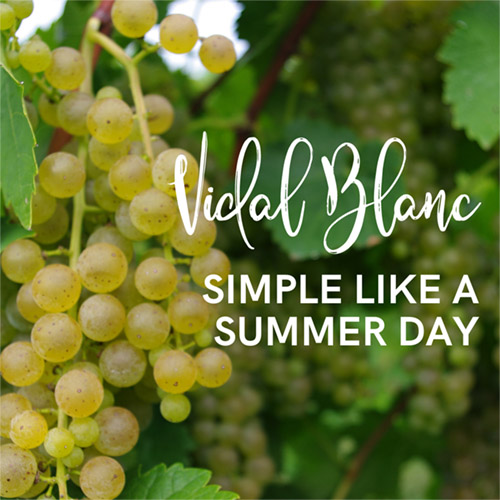 Hardy on the vine and delectable in a glass, Vidal Blanc provides a simply crisp and refreshing taste with every sip. The medium bodied, crisp and clean wine typically offers flavors of pear, apple and citrus fruits, making it the perfect wine to celebrate the start of summer. 
This Missouri varietal is known for its hardiness in the vineyards given its ability to tolerate colder climates with a thicker grape skin. The grape was developed by a French grape breeder in the 1930s and has been prominent in Missouri wine country ever since.
Flavors of summer can be found in every glass, while pairing this crisp white wine will enhance your experience furthermore. Ideal pairings are grilled chicken and seafood, broccoli, asparagus, citrus and melon; the perfect items to top your menu this summer.
Celebrate Vidal Blanc month during June and enjoy this delightful Missouri wine that is perfectly simple like a summer day. Learn more about Vidal Blanc and find delicious recipes to try here.