Vidal Blanc Month in Missouri
May 28, 2020
Printer Friendly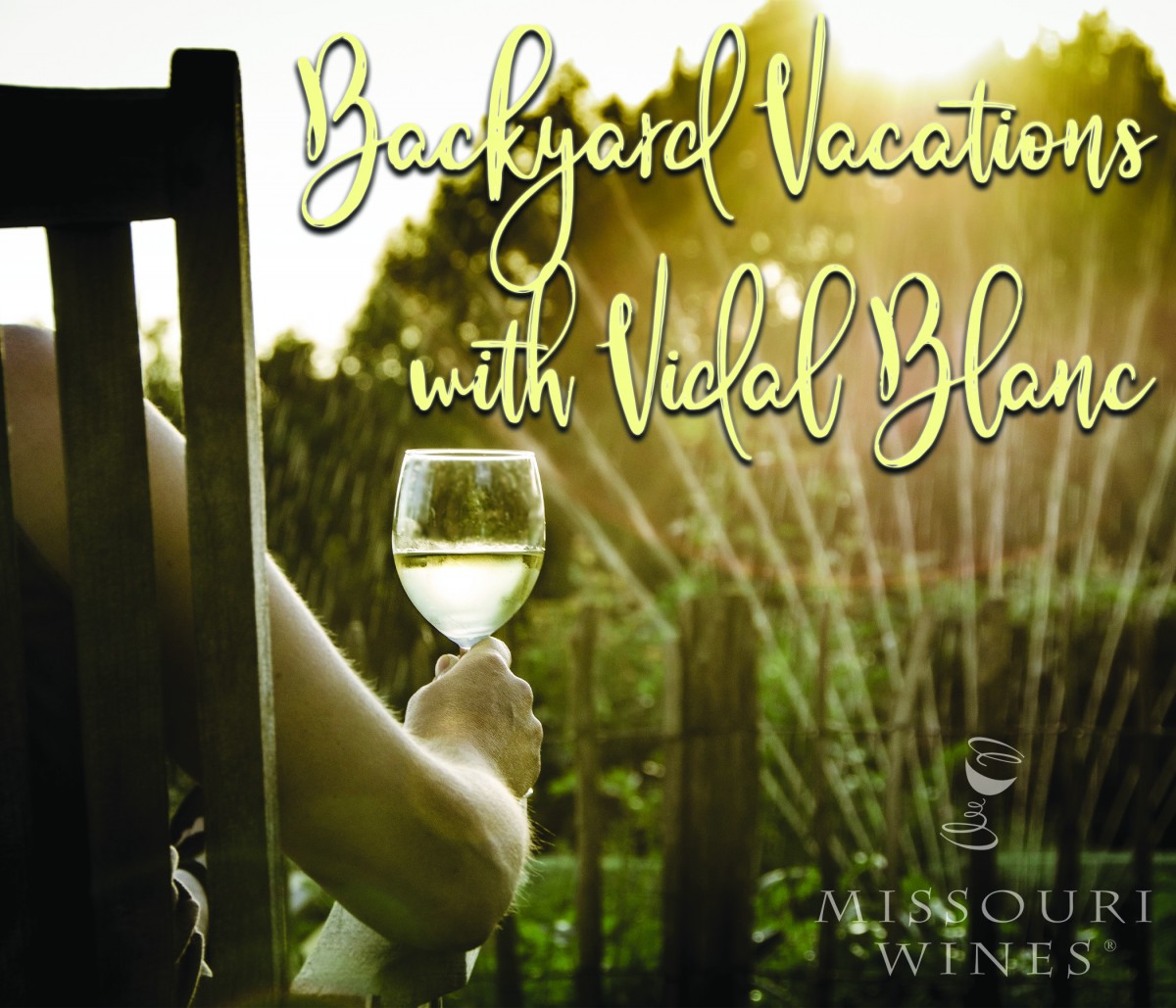 Vidal Blanc, pronounced vee-dahl blahnk, is a French-American hybrid grape that most often produces a dry to semi-dry wine with fragrances of a fresh summer garden. Some winemakers even produce a beautiful sparkling wine using Vidal Blanc grapes. Clean, citrus fruit flavors of apples and lemon make this wine a summertime favorite.
There are nearly 100 acres of Vidal Blanc grapes in Missouri which accounts for 5.9% of all grapes grown in the state.
Vidal Blanc pairs best with simple, fresh ingredients like basil and garlic, as well as seafood and poultry. Perhaps the most perfect pairings for Vidal Blanc are warm summer days and a backyard patio.
Missouri Wines invites you to enjoy a backyard vacation with Vidal Blanc.