Upcoming Events in Missouri Wine Country
May 07, 2019
Printer Friendly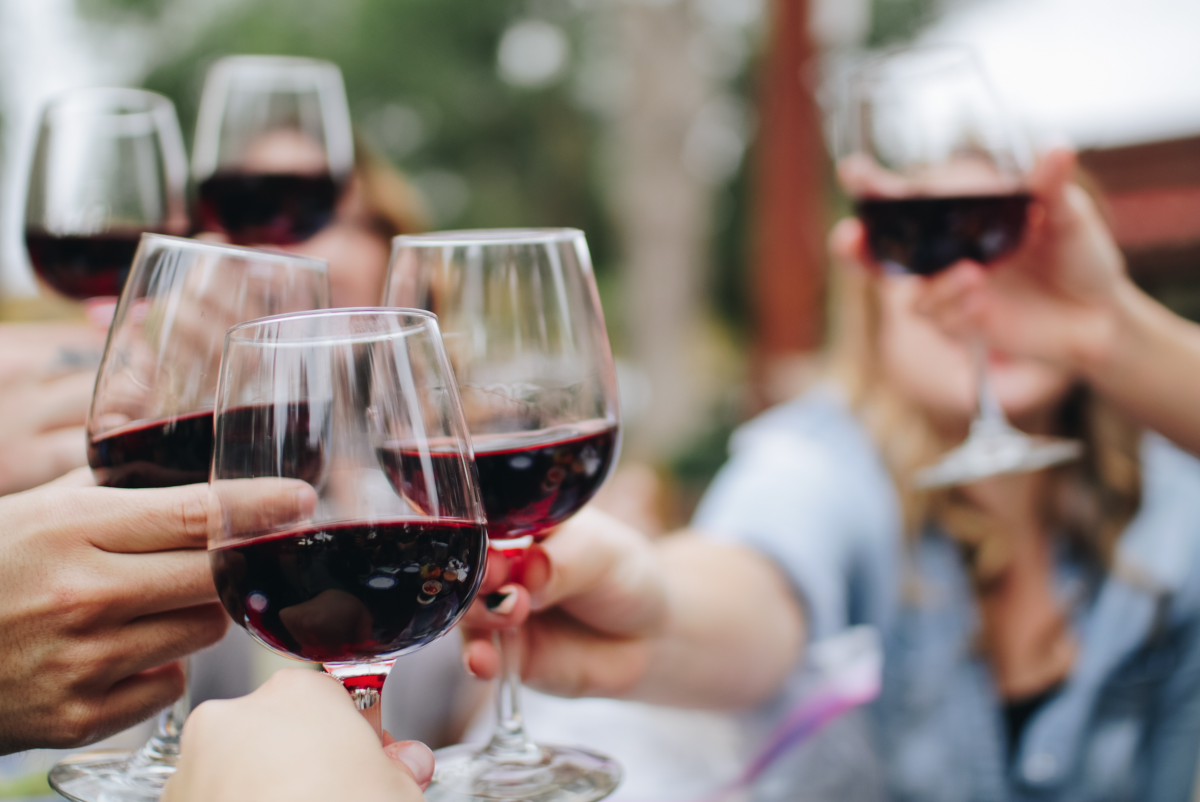 Spring is in the air and we couldn't be happier! Missouri wine country is stunning this time of year with the bright flowers and bud break in the vineyards. Our wineries have a lot of upcoming events that we know you will enjoy.

 *This information is based on wineries that responded to a survey so it may not include all Missouri winery events.
Amigoni Urban Winery
Celebrate your mom and the release of Sparkling Syrah Rosé over Mother's Day weekend, May 11 and 12. Amigoni will celebrate their first ever sparkling wine in style with new t-shirts, pink macaroons and specialty truffles. A portion of all sales will benefit Susan G. Komen for the Cure. Visit the winery's Facebook page for more information.
Edg-Clif Winery, LLC
Listen to live music by TNT Acoustics on May 11 from 1:00-4:00 p.m.
Celebrate mom on May 12 by treating her to brunch and wine!
Author Luella Gregory will offer a cooking demonstration and sign copies of her book, Luella's Front Porch Farm Kitchen cookbook, on May 19 from 12:00-4:00 p.m.
Grindstone Valley Winery
The 5th annual Car, Truck and Motorcycle show is happening Saturday, May 11! This popular car show benefits the Rose Lowenstein Foundation for Childhood Cancer Awareness. Your entire $20 entry fee will be donated to the foundation. There will be vendors on site and live music at 7:00 p.m. For more information, visit Grindstone Valley Winery's Facebook page.
Jowler Creek Vineyard and Winery
Nothing says Mother's Day like chocolate and wine! For just $15 you can pair each of Jowler Creek's eight wines with exquisite dark and milk chocolate, truffles, cake bites and other chocolate desserts designed to pair perfectly for each wine. This event takes place on Saturday and Sunday from 11:00 a.m.-5:00 p.m. and the cost includes a free "Make Your Mother Proud" wine glass to take home as a souvenir Mother's Day present. Purchase tickets here.
Les Bourgeois
Cheers to mom on Sunday, May 12 from 10:00 a.m.–3:00 p.m. at the Blufftop Bistro with a delicious brunch. This all-you-can-eat buffet is $28 for adults, $12 for children 12 and under, while youth ages 5 and under eat free. Make your reservation online or call 573-698-2300.
Lost Creek Vineyard
It's a jeep thing on Saturday, June 15 at Lost Creek Vineyard's inaugural Jeep Show and Shine, a fundraiser benefitting the Wounded Warrior Project. Enter your ride whether you like to make them shine or show off the dirt, rock-rash and trail scars! Don't drive a jeep? No problem. Come check everything out while enjoying live music, wine tastings, signature sangria and a food truck.
McKelvey Vineyards
Enjoy half-price specials every Friday from 4:30-7:30 p.m. Sit back, relax and listen to live music on the weekends. Check out their website for a list of performers.
OOVVDA Winery
Grab your lawn chair and attend the free lawn concert featuring local band, Techs and The Roadies, on Saturday, May 25. Event will take place from 5:00-9:00 p.m.
Peaceful Bend Vineyard
Enjoy live music? Peaceful Bend Vineyard hosts live music every Saturday from 2:00-5:00 p.m. If the weather is nice the festivities will be outside; if Spring rain makes an appearance, entertainment will be moved indoors.
Father's Day is right around the corner! Treat your dad to a delicious lunch at Burger Bash on Sunday, June 16 at the winery. Meet four local chefs and listen to live music.
Pirtle Winery
Don't miss the 4th annual Weston WineFest on Saturday, May 18 from 12:00-7:00 p.m. There will be ten wineries, food trucks and a live band in attendance. Tickets for this springtime favorite are $25 and can be purchased here.
Riverwood Winery
Sit back, relax and enjoy live music every Friday evening starting at 5:30 p.m. and Saturday afternoons starting at 1:00 p.m. Check out the list of performers here.
Viandel Vineyards
What better place to learn the art of alcohol ink then at the Vineyard?! Alcohol inks are vibrant, fluid and unpredictable but they truly create unique and one-of-a-kind pieces. Guest artist, Dolores Winkler, will teach this amazing art technique at the Alcohol Ink Trivets or Coasters class. For $25, you'll be able to make and take home a set of 4 coasters or 2 trivets! You will also receive a beverage of your choice. Doors will open at 5:00 p.m. on Thursday, May 9.
Wenwood Farm Winery
Wenwood Farm Winery is kicking off their Second Saturdays events on Saturday, May 11 from 6:00-10:00 p.m. Celebrate the Winemaker's Limited Series release of Sweet Corky, an ice wine with pear honoring their late winery dog. You can also enjoy the first of their delicious family-style Everyday Table farm dinners from Everyday Good Life and live music by Mercer and Johnson. A portion of the proceeds from Sweet Corky will benefit Unchained Melodies Dog Rescue.
West Winery
JP Hartung will serve up pork-on-a-stick with delicious sides for a suggested donation of $10 at the annual Vintage Vinyl Night, Saturday, May 11. All proceeds from this event go to the VCVC Gravel Grinder, a benefit for the Macon Co. Emergency Food Pantry.
Treat mom to a delicious made-to-order crepe from Maple Tree Crepes and special recipe mimosas this Mother's Day, May 12, from noon-3:00 p.m. Reservations are not required.
We hope you are able to attend some of these great upcoming events. Check our calendar often, as it is always being updated with more fun things to do in Missouri wine country!