The Unique Wines of Missouri
June 20, 2019
Printer Friendly
Missouri's 130+ wineries produce amazing wine, including unique wines that will surprise even the pickiest palate.
Fruity
If your palate prefers fruity flavors, you may enjoy Hermannhof's Cherry, Montelle Winery's Red Raspberry, West Winery's Sweet Blackberry, St. James Winery's Mango or Strawberry, Stone Hill Winery's Peach. Other fruity favorites include Tipple Hill Winery and Vineyard's Black Cherry, Stonehaus Farms Vineyard and Winery's Apple Cranberry, Hemman Winery's Apricot, Pirtle Winery's Blueberry, Odessa Country Winery's Pear, 7C's Winery's Apple or Endless Summer Winery's Pineapple.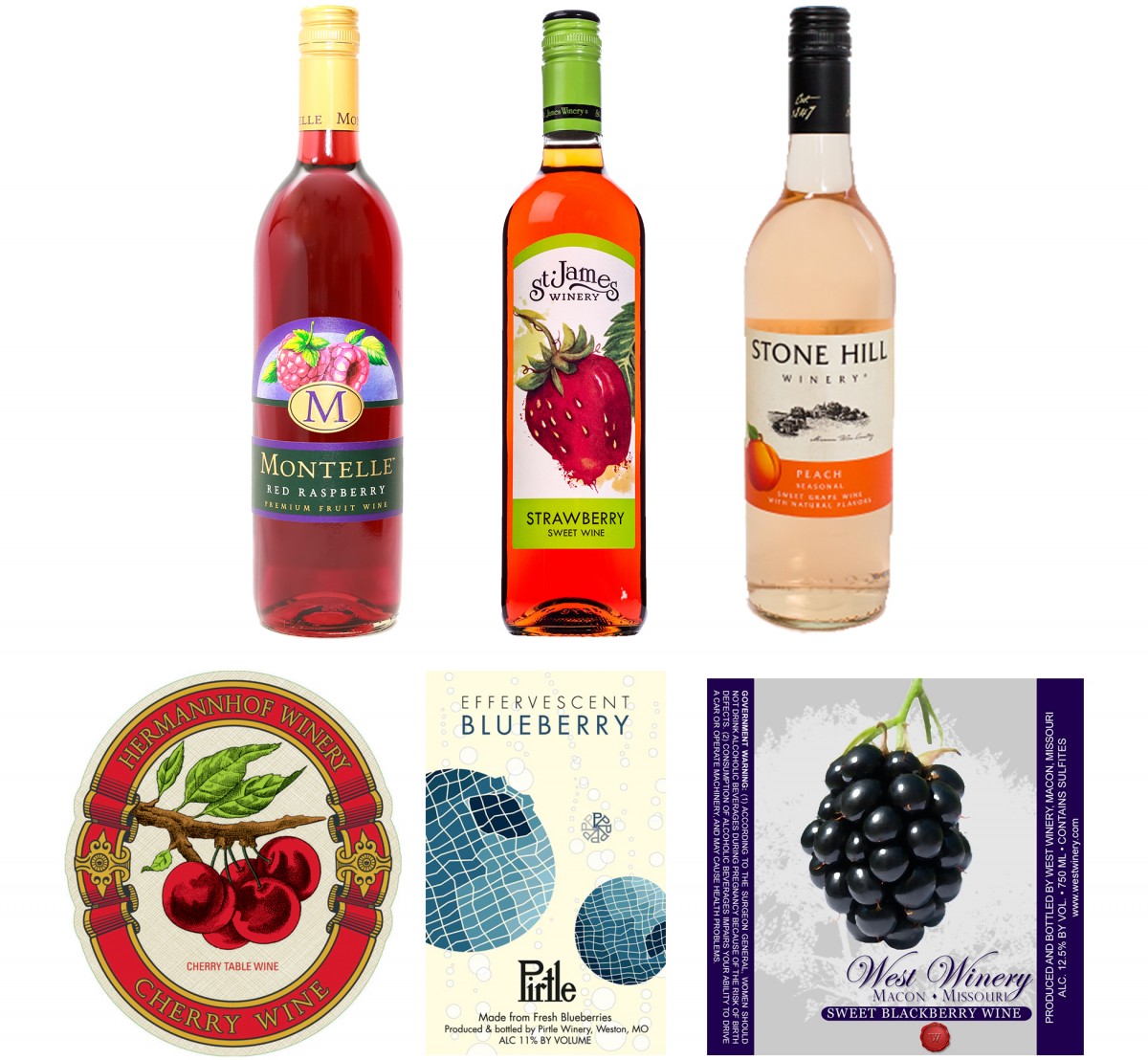 Baked Goods
If you're craving something delicious from the bakery, try St. James Winery's Apple Pie, West Winery's Spiced Apple or Windy Wine Company's Blueberry Muffin. Ladoga Ridge Winery makes a flavorful Strawberry Rhubarb.
Spicy
If you're a fan of spicy, try Endless Summer Winery's Habanero or Jalapeno wines. They also feature a Raspberry Chipotle wine that begins with semi-sweet raspberry and quickly moves to a light smoky flavor, then finishes with a bit of a jalapeno/peppery flavor.
Nostalgia
Who doesn't want to go back to their childhood favorite from time to time? Windy Wine Company's Peanut Butter and Jelly wine is sure to make you nostalgic for classic PB & J sandwiches.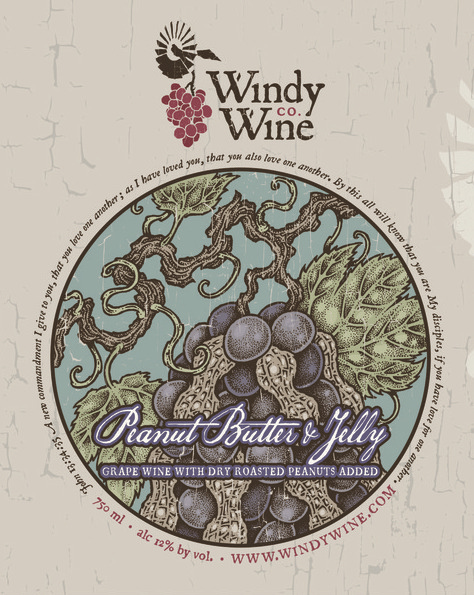 We hope you try one of these and many of the other unique wines that can be found at Missouri wineries. For a complete list of wineries, visit www.missouriwine.org/wineries.
*This is not an all-inclusive list of unique wines Missouri wineries offer. Photos are credited to wineries.