March 05, 2023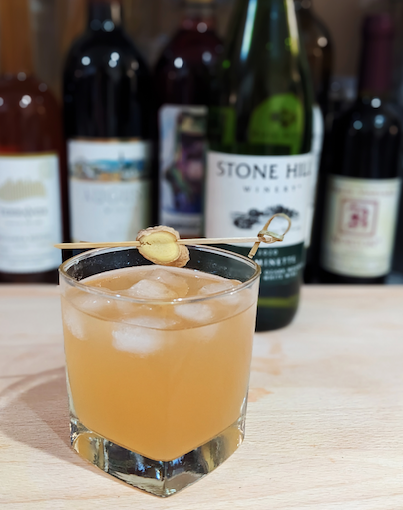 Traminette is a hybrid of a beloved German varietal called Gewurztraminer. It's known for its floral aromas and is often made in a semi-dry style here in Missouri. It's delicious on its own or paired with bold foods such as curry and gorgonzola cheese. However, the unique characteristics of Traminette also make it ideal for creating delicious cocktails with complex flavor and fantastic aromatics. This refreshing Traminette Ginger Spritz is a perfect example. Try it today!
Ingredients:
1 inch piece fresh ginger, peeled and sliced
½ oz agave syrup
3 oz Traminette wine
3 oz Sparkling wine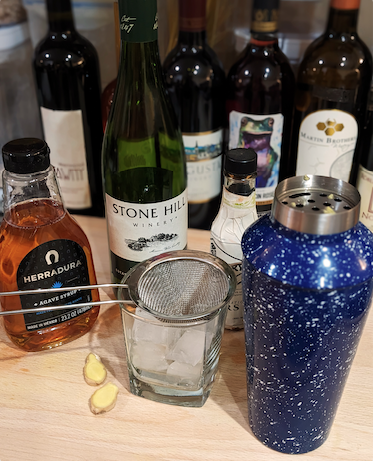 (Optional) 2 dashes of aromatic bitters
Instructions:
Put sliced ginger and agave in a cocktail glass and muddle until ginger pieces are broken down and fragrant
Add Traminette and stir or dry shake (i.e. without ice as to not dilute the flavor too much)
Optional) Add two dashes of aromatic bitters
Strain into a cocktail glass with ice
Top with sparkling wine
Optional) Garnish with fresh or candied ginger
Tangy from the fresh ginger, sweet from the agave, and complex from the Traminette and bitters… this cocktail is balanced and delicious. Cheers!