October 04, 2016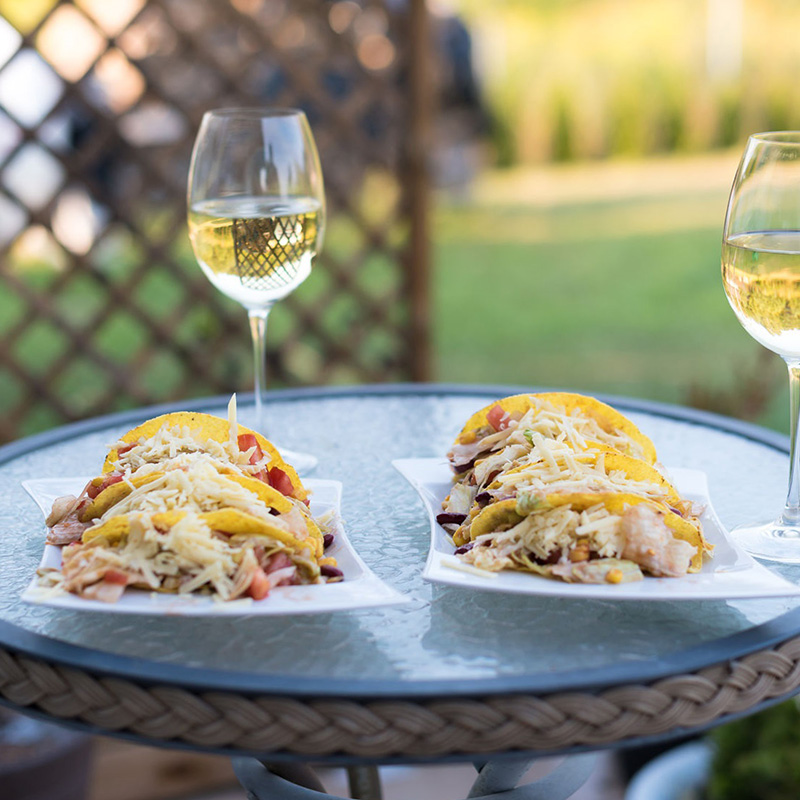 October 4th is Taco (Tues)Day! There seems to be a day for everything, but who wouldn't want to celebrate the delicousness that is… the taco?! And to top it off, Taco Day falls on a Tuesday this year. Most of the time when you order tacos, you may think of accompanying them width a beer or tequila cocktail, but don't count wine out. Vino has a long history in Mexico (The oldest winery in North/Central America is in Coahuila, Mexico [Est. 1597].) and pairs incredibly well with Mexican dishes like tacos. Let's talk pairings!
There are three primary components to consider when pairing wine and tacos:
Sweet cuts heat! The spicier the dish, the sweeter and colder the wine should be to help put out the fire. Wines with high alcohol content and tannins will intensify the burn, so avoid those if you like your tacos spicy.
Color coding: The stand-by rule of white wine with white meat and red wine with red meat, works fairly well with most dishes, including tacos. That being said… rosé wines can often toe the line and work with both red and white meats.
Is it herb-y? Fresh, green herbs tend to work well with acidic wines that have herbaceous flavors. So, if you're one of the people that piles on the cilantro, reach for a Missouri Vidal Blanc to go with your tacos.
Mouthwatering Match-ups:
Chicken Tacos + Vidal Blanc
Tacos de Carne Asada + Chambourcin
Carnitas Tacos + Dry Rosé (or Catawba if they're super spicy)
Chorizo Tacos + Vignoles
Veggie Tacos (Mushroom, Onion, Peppers) + Chardonel
Fish Tacos + Seyval Blanc
Try these pairings and enjoy #TacoDay with #MOwine!