November 17, 2022
Table settings can sound intimidating, but they aren't meant to be overthought. Whether you are hosting or being hosted, this guide of casual to formal place settings will hopefully put your mind at ease and provide some meaning behind the madness. The way a table is displayed sets the tone for the duration of the meal and is most dependent on the food that will be enjoyed.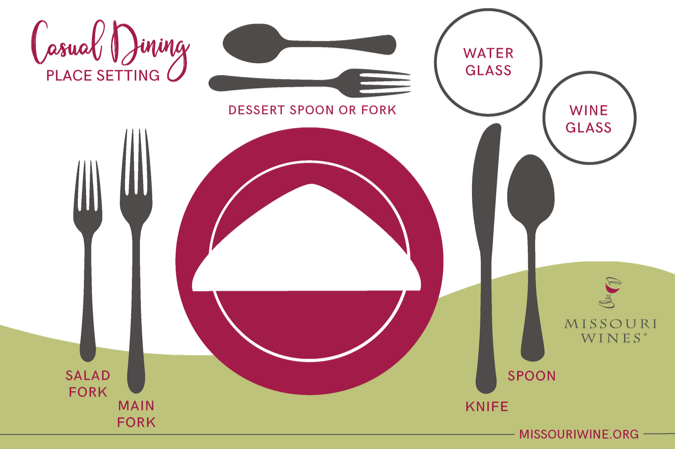 A casual dining setting is perhaps what many are most familiar with. This most casual form of a table setting is commonly used in restaurants, at banquets and luncheons and at-home dinner parties. The setting is intended for three courses which is often soup or salad, the main course and finished with a dessert.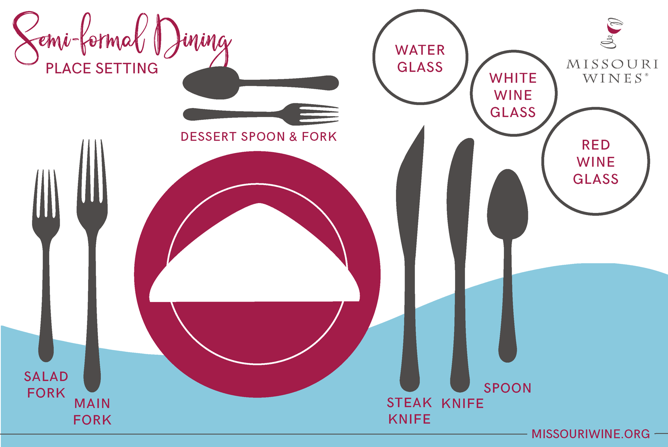 A step above a casual place setting is a semi-formal setting. You will notice that it adds an additional wine glass and steak knife. This setting is designed for a level above your most casual place setting, but falls short of the extravagant formal place setting.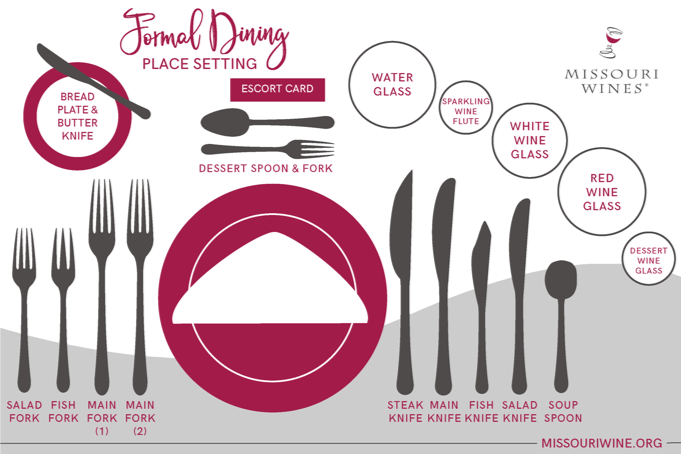 Finally, a formal place setting is an indication of a grand event. Be prepared for up to seven courses (hors d'oeuvre, soup, appetizer, salad, main course, dessert and mignardise) and a variety of wines from sparkling to dessert wine. When seated at the table, keep in mind "B-M-W". This stands for Bread-Meal-Water which are placed left to right.
The next time you are hosting a fun dinner party, use this guide to help you add an elegant touch to the meal. Share with us on social media @missouriwine and #MissouriWines as you navigate the holiday season and encounter a variety of table settings.