March 06, 2023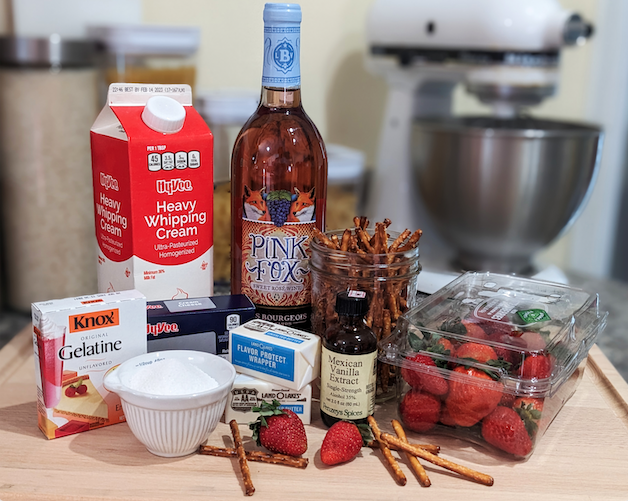 Featuring a delightful Catawba jelly layer, this Strawberry Catawba Pretzel Tart is an elevated version of a picnic classic. Fresh strawberries, rich cream cheese and a salty-sweet pretzel crust combine with Catawba, a Native American varietal, for a deliciously balanced dessert that is sure to be a new favorite.
Ingredients
Crust:
2c crushed pretzels (Approximately 4 cups before crushed)
3/4c unsalted butter, melted
3/4c sugar
Cream Cheese Filling:
4 ounces cream cheese, softened
1/3c sugar
1 tsp vanilla
1c whipped cream
Strawberry Catawba Topping:
1/4c sugar
1 tbsp cornstarch
6 oz Catawba, divided
1 packet (.25 oz) unflavored gelatin
1 pint fresh strawberries, halved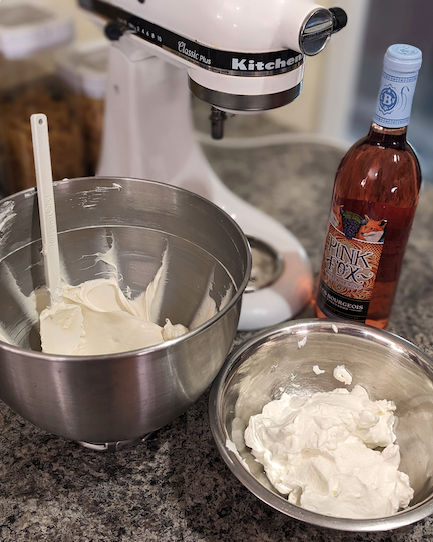 Instructions
Crust:
1)    Preheat oven to 350ºF.
2)    Combine crushed pretzels, melted butter and sugar until well mixed. 
3)    Press the mixture firmly into a 10 inch tart pan (Tip: use a glass with a flat base to help press down).
4)    Bake for 10 minutes and allow to cool completely.
Cream Cheese Filling:
1)    Using an electric mixer, beat the cream cheese and sugar until smooth.
2)    Add vanilla until fully combined.
3)    Fold in the whipped cream.
4)    Spread into completely cooled crust.
Strawberry Catawba Topping:
1)    Combine sugar, cornstarch and 4 ounces of Catawba to a small saucepan and bring to a full, rolling boil on the stove.
2)    Boil for two minutes, whisking constantly.
3)    Remove from heat and allow to cool slightly.
4)    Bloom the gelatin by sprinkling over 2 ounces of Catawba in a medium bowl. Allow to sit for 2 minutes.
5)    Stir the slightly cooled Catawba mixture to the bloomed gelatin.
6)    Arrange the berries on top of the cream cheese layer and then drizzle the Catawba jelly mixture over the berries. Refrigerate for at least 4 hours or overnight.
For thicker layers, use a traditional pie pan for this dish.
Fresh strawberries, Missouri Catawba, cream cheese and pretzels… who knew this combination could be so delightful? Try it out the next time you want to impress or just need a sweet treat. Cheers!