January 08, 2015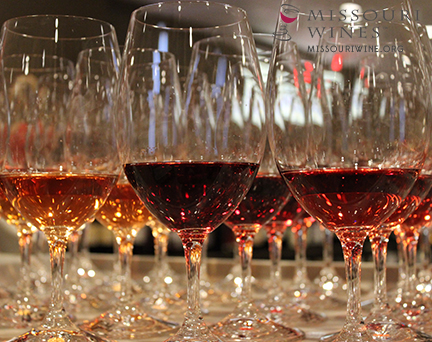 It's the perfect time of year to try new things. If you have friends with an interest in wine, why not start your very own wine tasting club. A wine tasting club (not to be confused with a wine club, which is a membership with different benefits offered at many wineries) is a lot like a book club, but the focus is on wine. There are lots of ways you could go about organizing your wine tasting club. There is no singular "right" way, but here are some suggestions to get your started. 

Host the 1st Meeting: 
Decide on the guest list. Inviting 6-10 people to start with is a good number. The group will most likely grow naturally as it progresses. So, you don't want to start too big. (Remember: The more people, the more wine, food, glassware, and space needed.) 
Send an invitation with all the details for the 1st gathering. Depending on your group's preference, this can be a traditional or digital invitation. Focus on fun and education in the invite. You want to avoid intimidating anyone. (Tip: Ask the guests to bring their calendars to help when planning future events.) 
Use the first meeting to get organized: 

Decide on a schedule. Do you want to meet monthly/bi-monthly? Consider alternating the hosting responsibility/privilege. Once you've decided on a schedule, setting up an online calendar that all members can access is a great way to stay on the same page. Another option is to set an automatic date such as the 2nd Thursday each month. 
Choose how you'd like to purchase the wines. Would your group prefer to have the host purchase a flight of wines to taste and reimburse at the event? Or would each member prefer to select and bring a bottle according to a previously chosen theme? (Tip: Set a price limit on the wines to keep everything as fair and affordable as possible.)
Brainstorm what types of wine you'd like to taste. The wine world is vast. Brainstorming ideas for themes of future meetings will allow each member the opportunity to explore something they in which they are particularly interested. (Examples of themes: Sweet Red, Dry White, Varietals, Areas, Wines Under $10… )
Select the scoring method. One of the most fun aspects of a wine tasting club is getting to discuss the wines you've tasted. This is made a great deal easier if everyone is using a streamlined method of evaluating them. You can create your own score cards as serious or as silly as you'd like, or check out these free printable options. (If your group decides to bring in the wines individually, it can be a fun component to see who has the "winning" wine of the evening.) 
Don't forget the food! Wine and food go together. Whether your group wants to approach the food pot-luck style or have the host provide the nosh, keep in mind what wines you will be tasting. (Here's a handy Missouri wine and food pairing guide to get you started, but the whole idea of a wine tasting club is to experiment. So, have fun with it!). *There are Wine Tasting Kits available to make hosting and organizing a wine tasting club even easier, such as this one from a local Missouri company called Belle Bash, or this one available on Amazon.
A wine tasting club is a great way to have fun with friends and learn about wine while you're at it. There are no rules. Your club can be as serious or as casual as you'd prefer. Make it your own and have fun. 
Missouri wine pairs well with good times and great friends!