October 22, 2020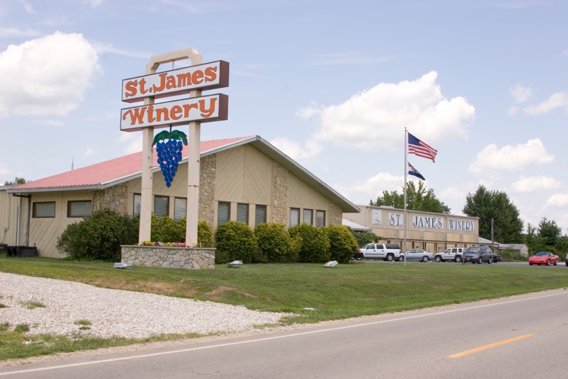 In 1970, Jim and Pat Hofherr reinvigorated the local Italian wine heritage by opening St. James Winery, a place where wine could be enjoyed with friends and family. The winery sits right along Interstate 44 in the Meramec Highlands. If you've driven along this stretch you may have seen the original St. James Winery sign, chosen by Jim and Pat and still greeting visitors 50 years later.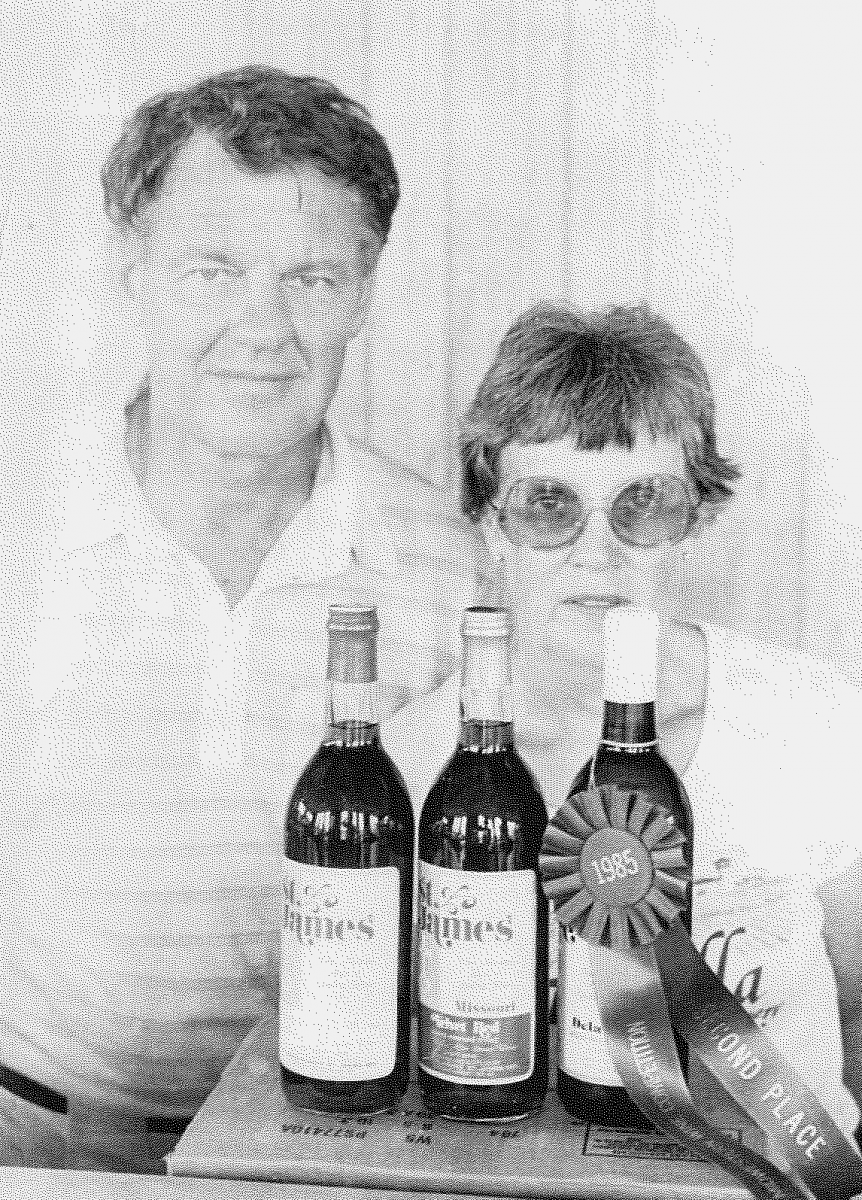 The Meramec Highlands provide unique grape-growing conditions. The region's distinctive weather patterns, along with the unique soil in the vineyards, are exactly what St. James Winery needed to make award-winning wines that fans know and love. Jim Hofherr used these conditions to make 8,000 gallons of wine in his very first year – that's about 3,000 cases.
On opening day in November of 1970, St. James Winery made over $100 and Jim knew he and his family could make a living doing what they loved. Over the years Pat and Jim continued to grow the winery and worked with other families to pave the way for future growth of the Missouri wine industry. The Hofherr family values were centered around leaving the world better than they found it and improving the wine industry.
Today, Jim and Pat's son, Dr. Peter Hofherr, runs the winery. He is the Chief Executive Officer of St. James Winery, as well as Chairman of the Missouri Wine and Grape Board. He sits on several national boards and, like his father, works hard to consistently improve the industry. Agriculture is near and dear to him, as he was once the director for the Missouri Department of Agriculture.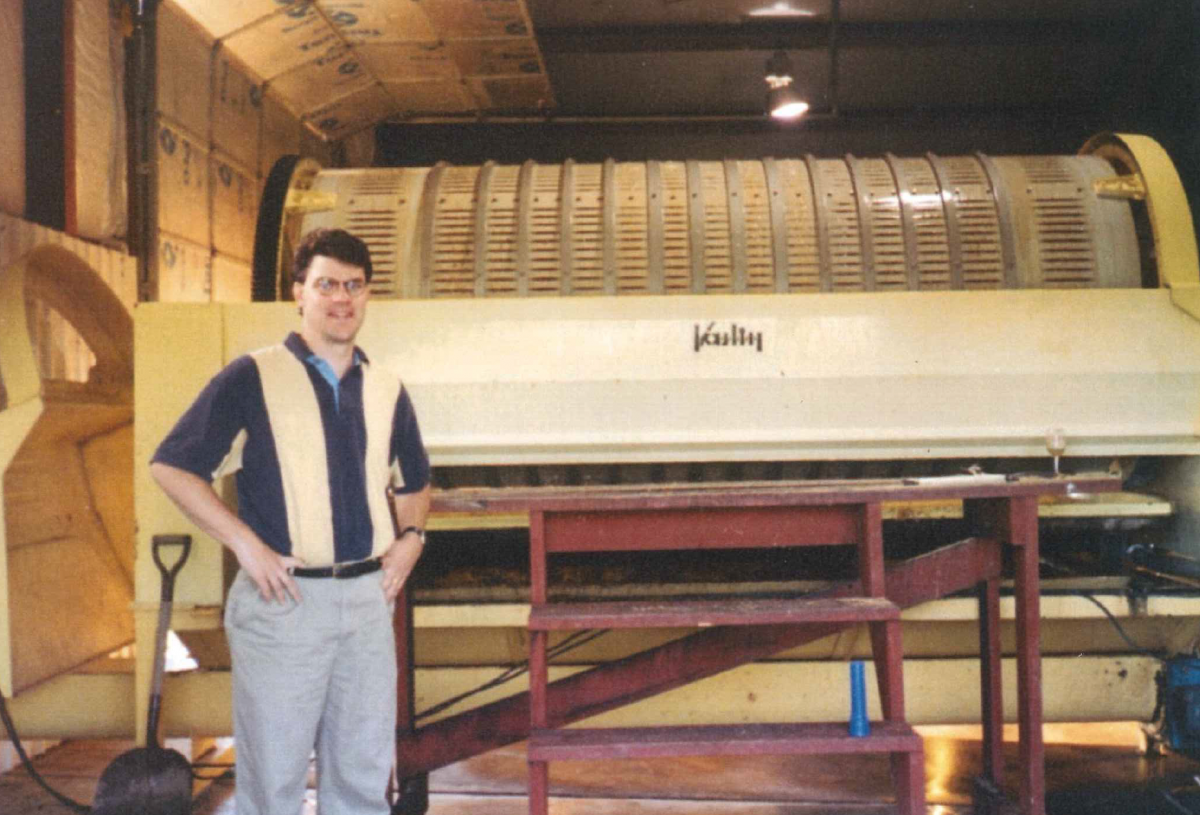 It's no surprise that the Hofherrs' dedication to family values and commitment to the industry have led to the tremendous growth of St. James Winery over the last 50 years. What was once a team of two is now a staff of 130, some of whom have relocated from abroad and brought international perspective to the Missouri winery. Being a part of the wine industry has attracted global talent and enabled them to become US citizens over the years. Andrew Meggitt, executive winemaker at St. James, is from New Zealand and now calls St. James his home.
Other changes include adding additional warehousing, vineyards, a Branson location, restaurant, a family-friendly outdoor space and more. St. James Winery partnered with Public House Brewing Company and built a facility next door in 2014. It is a place for patrons to enjoy freshly brewed craft beer, a vision of Jim's that Peter brought to life, as well as a farm-to-table menu, live music and other events. Just two years later The Gardens, a pet and family-friendly outdoor space between the winery and restaurant, opened for its first full season.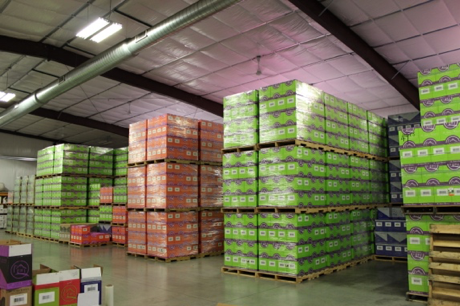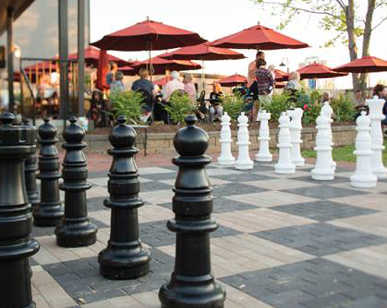 St. James Winery now produces 250,000 cases of wine per year and is sold in 18 states across the U.S. It is the third most-distributed winery east of the Rockies. Customers can choose between 45 different wine varieties, including the recently released Sparkling Fruit Wine in a can. Peter is especially proud of Velvet Red, one of the original wines offered at St. James, because it was his father's first product. It was made as a tribute to the local Italian community who made very similar wines. Peter added that Velvet Red continues to be the top selling sweet red wine in the state year after year. Today, St. James Winery produces the most gallons of wine in the state and is one of the most-awarded wineries in Missouri.
Running a winery takes a lot of hard work, but for Peter it's worth it as the winery is part of his family. Looking back, he remembers being deeply involved in the family business at a young age, so much so that he chose a college with a late-September start date each year that would allow him to work alongside his father during harvest. For Peter, winemaking is a natural process, based on nature, that lends itself to the cycle of life. Sharing the experience from start to finish creates such a strong bond with family. Next year that bond will continue to grow as Peter's daughter returns to the winery.
In addition to many family traditions, St. James Winery hosts a variety of annual community events as well. Every spring, the winery celebrates Earth Day and its commitment to sustainability. The winery also has an annual harvest festival and a grape stomp. The grape stomp tradition was started in the early '70s by Pat as a way to bring the community together.
Aside from celebrating 50 years, there are additional milestones and accomplishments Peter is proud of. In the mid 1990s, St. James Winery was named by Bon Appetit as having produced one of the top 50 wines in the world – that wine being Seyval Blanc. More recently in 2014, St. James was recognized as the 14th most awarded winery in the world. Receiving four Governor's Cup awards and five International Wine Competition wins for best red or white wine are further points of pride for the winery family.
While the St. James Winery family and friends wanted to celebrate the momentous 50th anniversary, the current pandemic has delayed events to November of next year. Peter and his mother Pat are excited to commemorate the 50-year mark and are patiently awaiting the chance to share the winery's history, introduce a special anniversary wine and so much more. Stay tuned for details to come next fall. For now, we can all celebrate the 50th anniversary by sipping a delicious glass of award-winning St. James wine, knowing that the future is bright for this family-owned winery.