April 17, 2018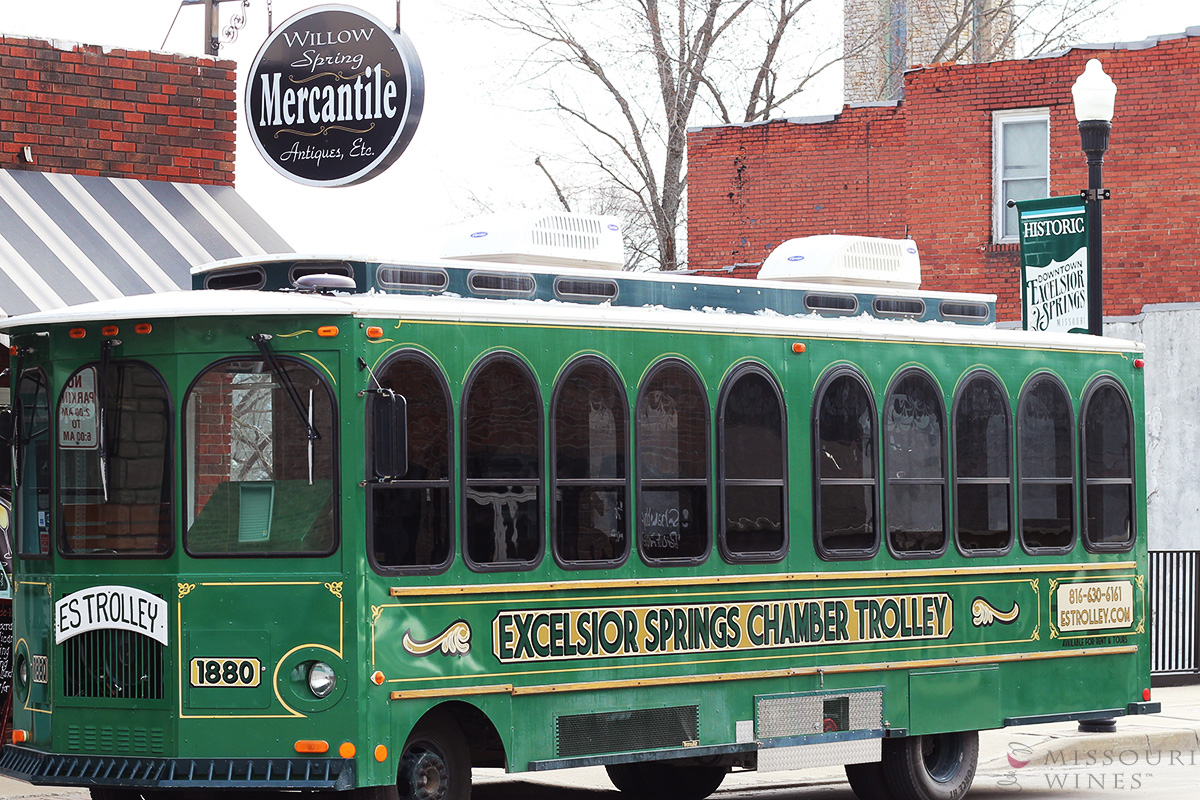 The Show-Me State has 125 incredible wineries to discover. With such a wide variety of wineries spanning the entire state, it's no surprise there are several transportation options catering to groups that want to explore Missouri wine country. Here are six options to choose from for your next vino adventure.
Excelsior Springs Chamber Wine Trolley: Excelsior Springs is a charming town north of Kansas City. The Chamber of Commerce offers a series of Wine Trolley excursions on the second and fourth Saturdays of the month from April to November.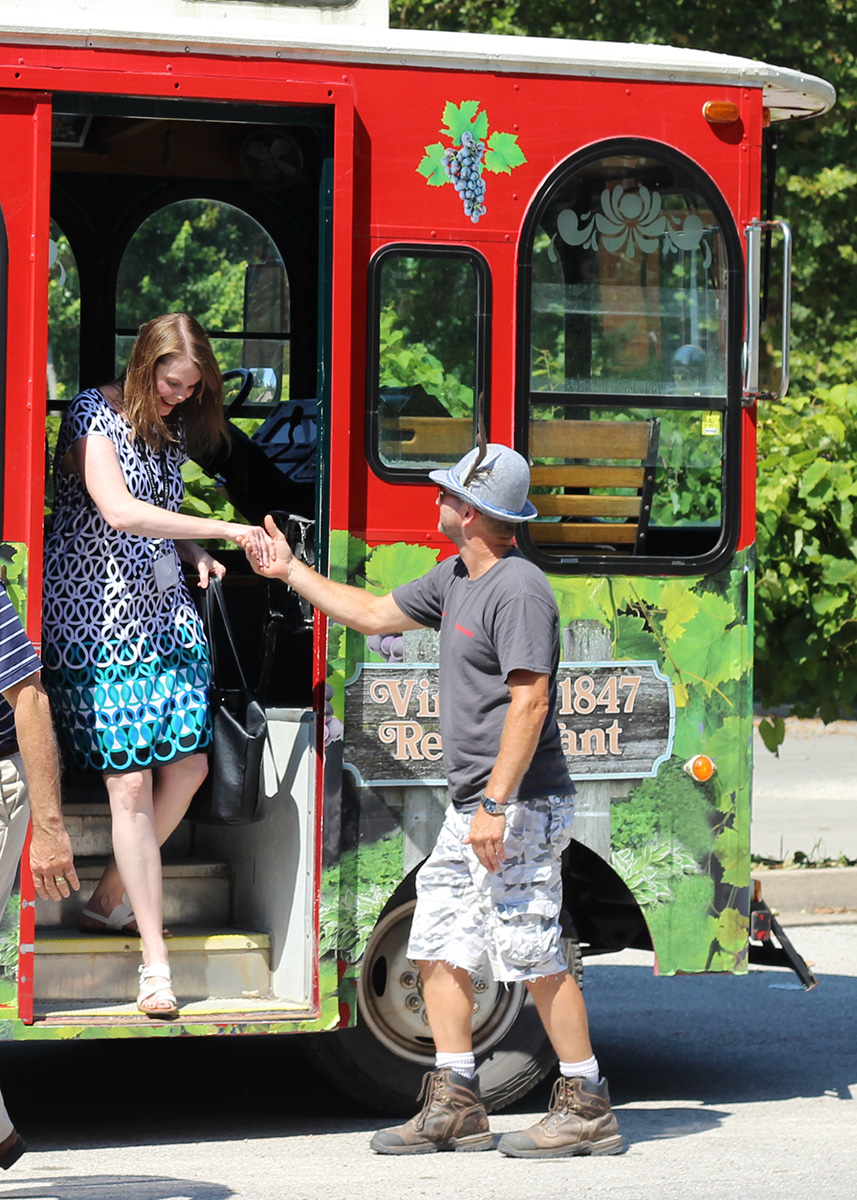 Hermann Trolley: The historic German town of Hermann is home to several wineries. Many can be visited while riding in style on the Hermann Trolley. The trolley station is conveniently located near the Amtrak station if you're arriving to Hermann by train.
Barley Bus: On the Barley Bus you can book one of several different tours around the KC area, focusing on wineries or even breweries and distilleries. Travel in comfort on your next winery adventure in the KC area.
KATY Bike Rental and Shuttle: Looking to explore Missouri's first wine country? KATY Bike Rental and Shuttle has several ways for you to travel around the wineries in the Augusta and Defiance areas. 
Ste. Genevieve Trolley: The French-Heritage town of Ste. Genevieve is beautiful and full of fascinating history. It's also home to several, award-winning wineries. The Ste. Genevieve Trolley will meet you at a designated pickup location and take you to different wineries to enjoy for the day.
Augusta Area Trolley: Friday through Sunday, enjoy a complimentary trolley service between Augusta Winery, Montelle Winery, Mount Pleasant Estates and Balducci Vineyards. Trolley service occurs approximately every 30 minutes and travels to and from each winery mentioned - no reservation needed!
Missouri wine country is calling. Will you answer? Any one of these trolleys or buses is a great way to explore. All aboard!