Sipping MO Wine at the State Fair
August 08, 2017
Printer Friendly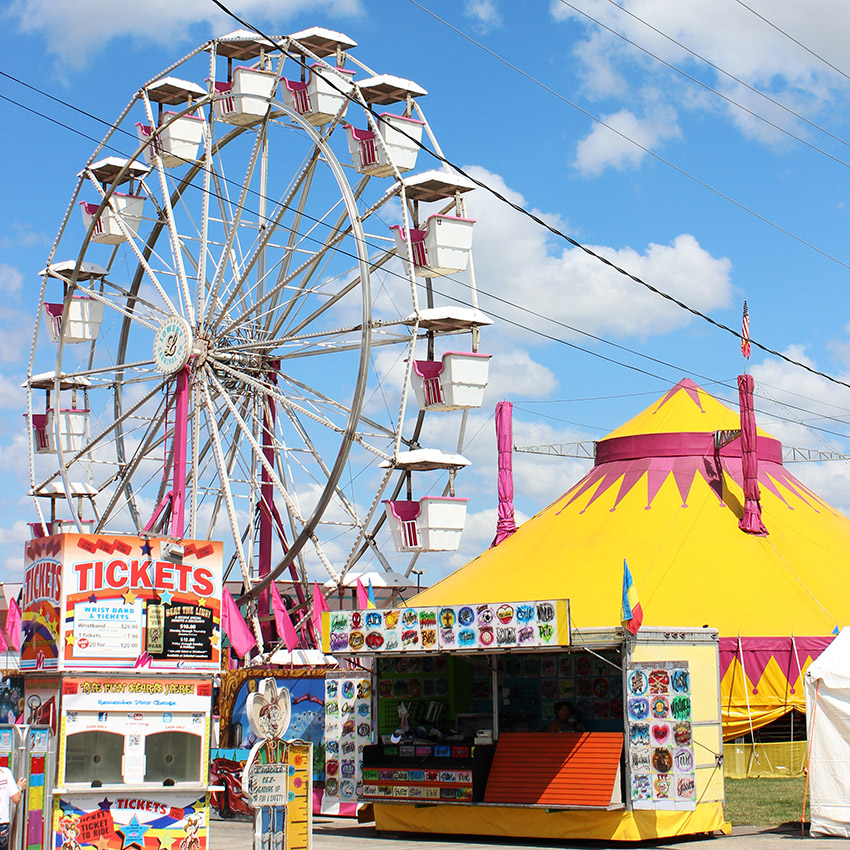 The 2017 Missouri State Fair is happening August 10-20th in Sedalia. There are approximately a gazillion fun things to do at the fair. There are of course the rides and the games, but there are also really amazing expos and displays, not to mention the concerts and other exciting spectacles. In addition to all of the classic fair fun, there are some great ways to learn about and enjoy Missouri wine at this year's MO State Fair.
Cooking with Missouri Wine Contests:
Missouri Wines sponsors two different cooking contests at the fair. The Cooking with Missouri Wine Contest where contestants prepare an entrée with Missouri wine, and the Cooking with Missouri Wine – Just Desserts Contest where contestants make dessert dishes with local wines. The entries are tasted and judged. The top three entries receive cash prizes and have their recipes featured on missouriwine.org.
The Missouri Wine Tent:
Located near the grandstand, the Missouri Wine Tent is a great place to escape the heat and discover new, award-winning local wines. A 15-foot tall inflatable wine bottle will let you know you've arrived (and is the perfect selfie spot in our opinion). The Missouri Wine Tent features a wide range of wines crafted in the Show Me state. It's a great place to relax with friends, and a must stop on your trip to the fair.
Missouri Wine, Cheese & Chocolate Classes:
During the MO State Fair on Thursdays and Fridays at 12 and 2pm, and Saturdays at 12pm, we offer fun, interactive wine tastings in the Missouri Wine Tent. This year we will walk participants through the best way to taste wine and how to pair local wine with local cheese and chocolate with samples of each. Classes fill up fast, so be sure to sign up at the Missouri Wine Tent. Cost is $5 per person.
Missouri Wines at the Leisure Travel Showcase:
On the second Thursday of the fair, August 17, we will participate in the Leisure Travel Showcase with a booth offering information about the local wine industry as well as goodies to giveaway, and in the afternoon a tasting. Be sure to get your wristband for the tasting while they last!
See you at the MO State Fair!