May 18, 2023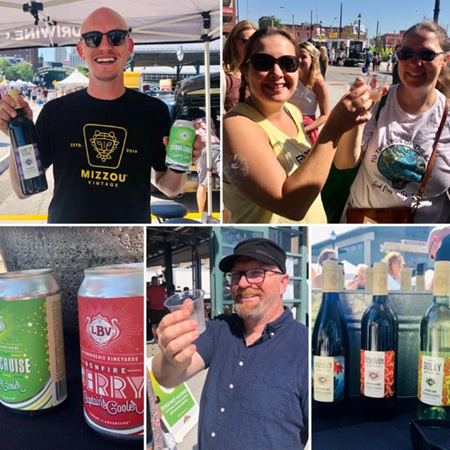 Mark your calendars! We've partnered with the Kansas City Historic City Market to bring Missouri wine country to the Farmers Market this summer. Each date will feature a different winery from across the Show-Me state. Taste award-winning wines, discover new favorites, and purchase bottled and canned wine directly from the producers. 
Event Location:
City Market
5th & Walnut
Kansas City, MO 64106
May 21: Stone Hill Winery – Hermann
May 27: Adam Puchta Winery – Hermann
June 3: Edg-Clif Vineyard, Winery and Brewery – Potosi
June 24: Jowler Creek Winery – Platte City
July 1: Fence Stile Vineyards & Winery – Excelsior Springs
July 2: Baltimore Bend Vineyard – Waverly 
July 8: Augusta Winery, Balducci Vineyards, Montelle Winery, & Mount Pleasant Estates – Augusta
July 15: Viandel Vineyard – Mountain View 
July 22: St. James Winery – St. James 
July 23: Prairie Barn Winery – St. James 
Aug. 26: Noboleis Vineyards – Augusta
Sept. 9: Fountain City Winery – Kansas City
This is a fantastic opportunity to learn about varietals and local growers, and destinations throughout Missouri for wine enthusiasts.