June 29, 2022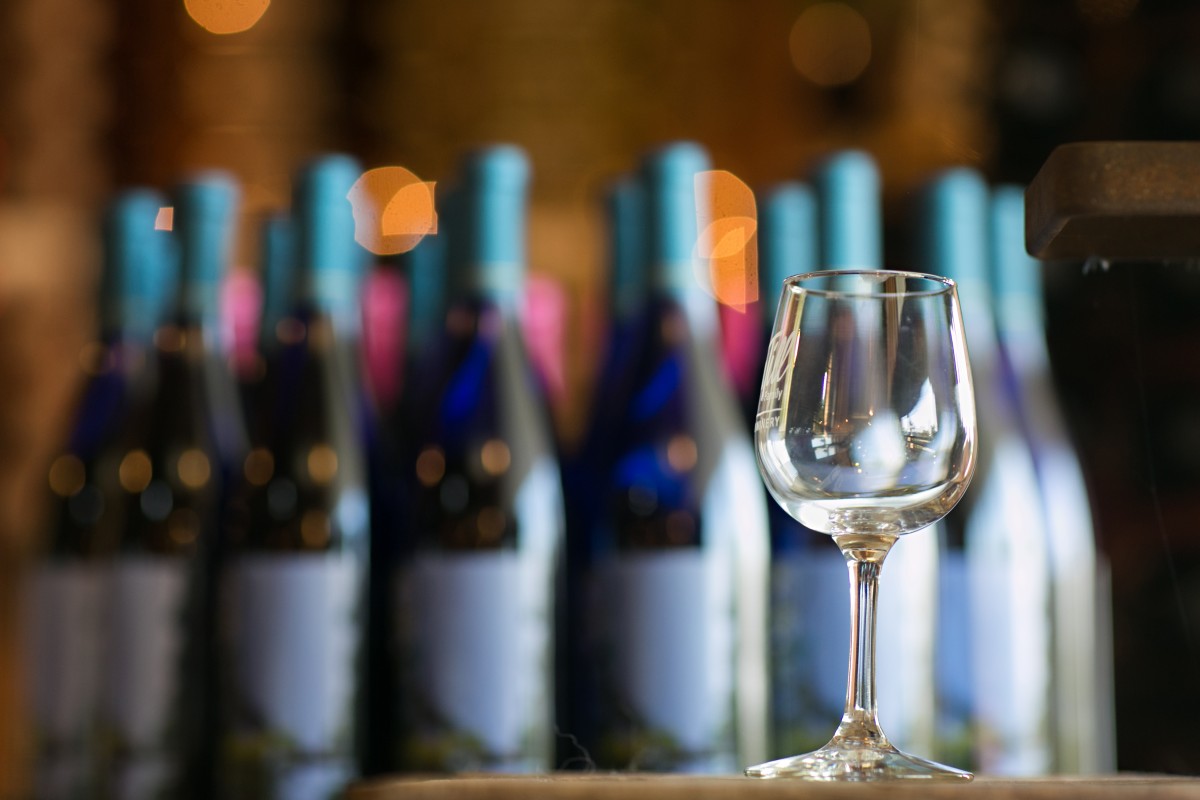 Looking for an easy and creative snack to entertain guests or bring to a summer event? Try making a cheese board or charcuterie board! These fun and fresh options pair well with many wines, especially your local Missouri wines. Utilize the pairing suggestions below when snacking with your favorite wine or even craft your own Missouri wine charcuterie board. If you are interested in creating a full board, here's a few tips to prepare:
Select a wooden board or tray of your choice
When picking pairings, use bright colors/textures and vary your item placement
Decide the portion size and placement of your items
Compliment pairings with breads, crackers, olives, dips, jams and sauces of choice
Utilize bowls to separate additional ingredients for freshness or depth
Use local meats, cheeses and more to support your community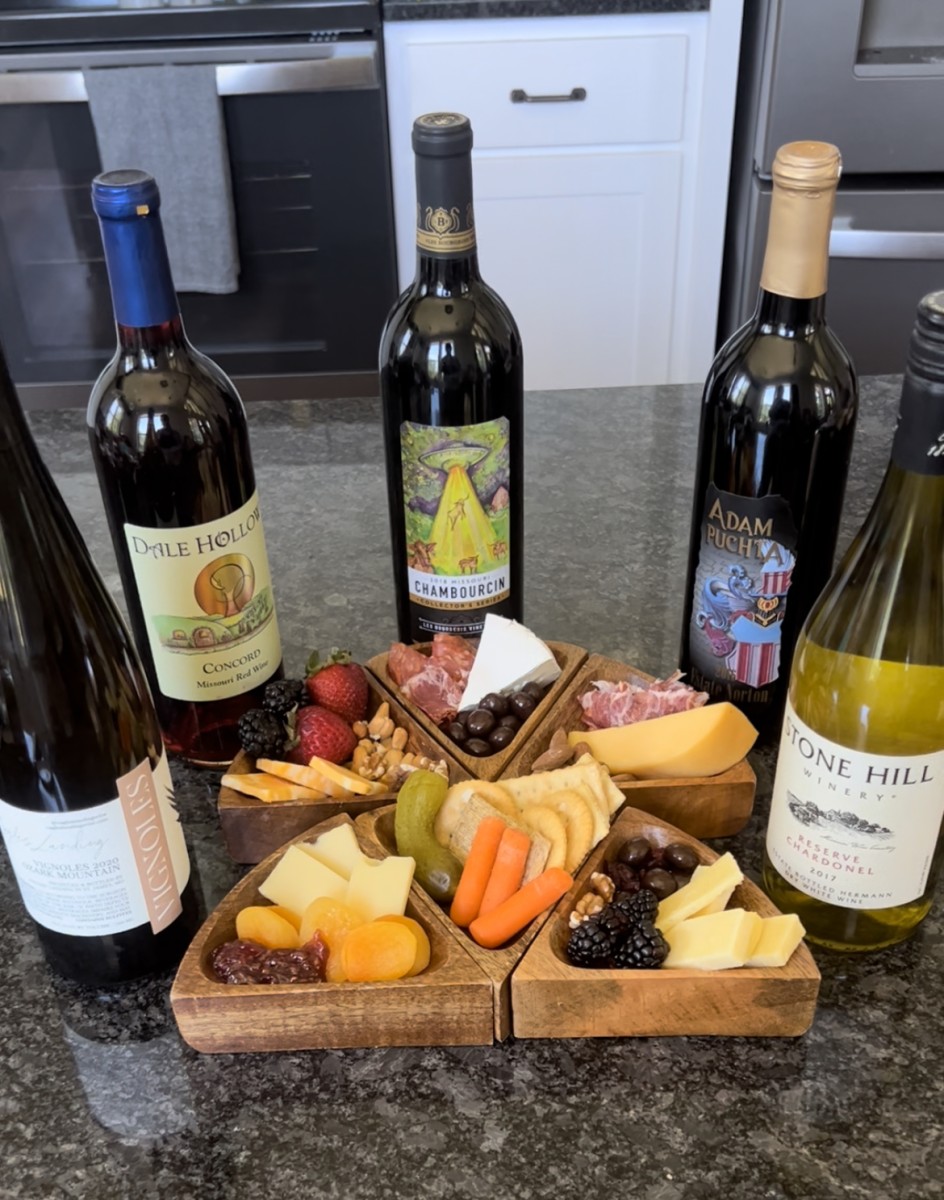 Top 5 Varietals Grown in Missouri (and what to pair them with)
Norton with Cheddar cheese (smoked meats, cherries and dark chocolate of any kind)
Vignoles with Swiss (fruit jam or jelly, spicy mustard and dried apricots)
Chambourcin with Brie (smoked sausage, dark chocolate cocoa beans and walnuts)
Chardonel with Gouda (salted almonds, pesto and Prosciutto)
Concord with Colby Jack (BBQ beef jerky, peanuts or candied nuts)
Whites
Seyval with Goat Cheese (roasted almonds, orange or grapefruit slices and fresh greens)
Traminette with Gorgonzola (fresh fruit, cashews and garlic bread/crackers)
Vidal with Mozzarella (melon or citrus, picked vegetables or fresh broccoli)
Brut or Demi Sec Sparkling with Havarti (almonds, fresh fruit, white chocolate covered pretzels)
Other Wines
Port with Aged Cheddar (walnuts, root vegetables and dark chocolate)
Ice Wine with Roquefort (salted or spicy nuts, dried berries)
Sherry with Gorgonzola (pecans, cashews and Prosciutto)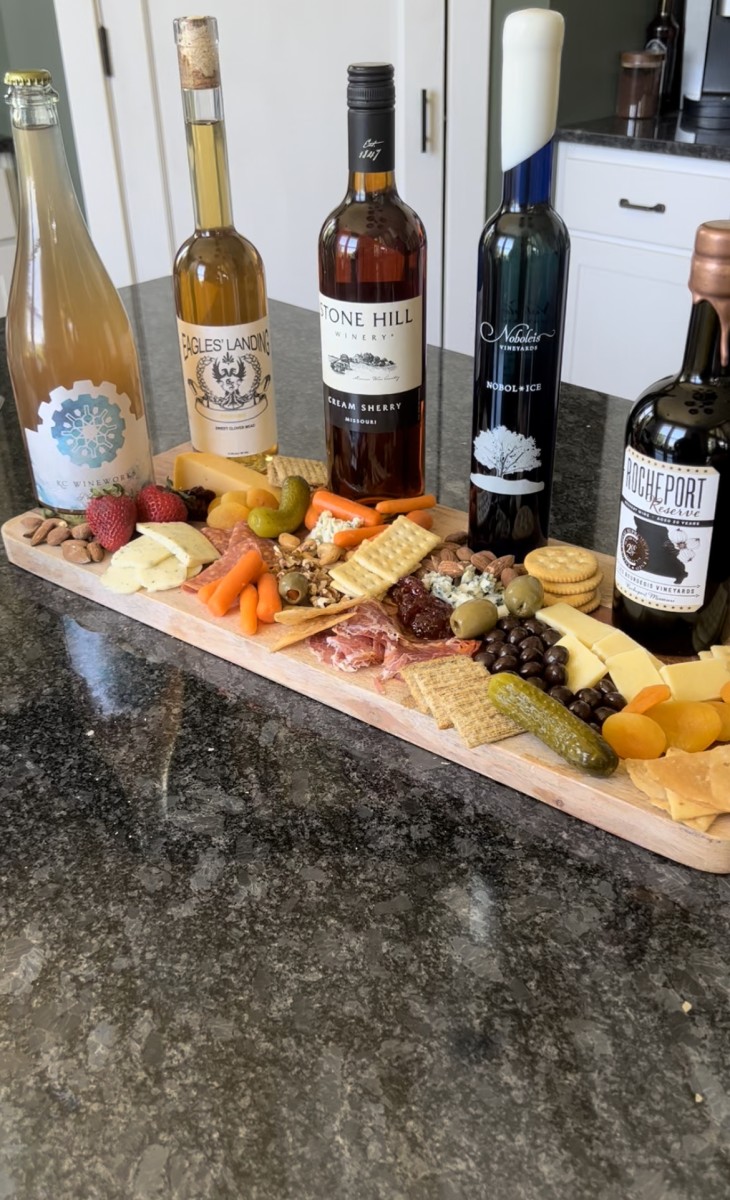 Try these pairings at home, or bring them along to wineries during your next trip to Missouri wine country. Let us know what you think – or if you find new pairings of your own. Tag us on social media with #missouriwine and @missouriwine.