February 27, 2014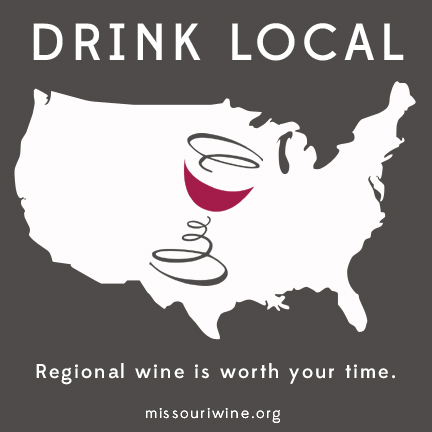 Did you know wine is produced in all 50 states? That's right, wine country is closer than you think. And just like different countries offer unique styles and varietals of wine, so do different regions. Often the styles of wine you'll find in a specific area or state are defined not only by the climate and growing conditions, but also by the winemaking style local vintners have developed over the years. For example, Missouri wine doesn't taste like California or French wine or any other kind of wine. It tastes uniquely like Missouri wine, and has been garnering national and international acclaim for years. Similar stories can be found in many states in the Midwest.
Regional wine markets have grown exponentially. The number of wineries in the US has quadrupled in the last 10 years according to research done by the University of Missouri. With this growth, attention is being paid to the exciting offerings available in different areas of the country. Whether it's a Missouri Norton, Michigan Riesling, Ohio Ice-wine or Indiana Traminette, regional wine with a local flare is making waves. DrinkLocalWine.org, a non-profit organization, was founded in 2008 with the purpose of telling the story of local wine. Its founders, Jeff Siegel (A.K.A Wine Curmudgeon) and Dave McIntyre (wine columnist for The Washington Post) are dedicated to the LocaPour movement, encouraging wine-lovers to support their local wineries through campaigns such as Regional Wine Week, held annually in the late fall.
Jeff and Dave aren't the only wine enthusiasts heralding the importance and benefits of regional wine. The movement is growing, and slowly but surely, more people are giving local wine a chance. Another excellent opportunity for regional wine to strut-its-stuff is through the Jefferson Cup Invitational, hosted by renowned wine expert, Doug Frost (MS/MW). From its creation 14 years ago, the goal of this wine competition has been to create a more equitable contest for wineries from less-famed states to compete, culminating in the showcase of America's best wines. The Midwest consistently brings home Jefferson Cups, supporting the reality of increasing quality and notoriety of regional wines.
Do you have a thirst for local wine? Join the LocaPour movement by supporting your local wineries. Drink local!