November 23, 2015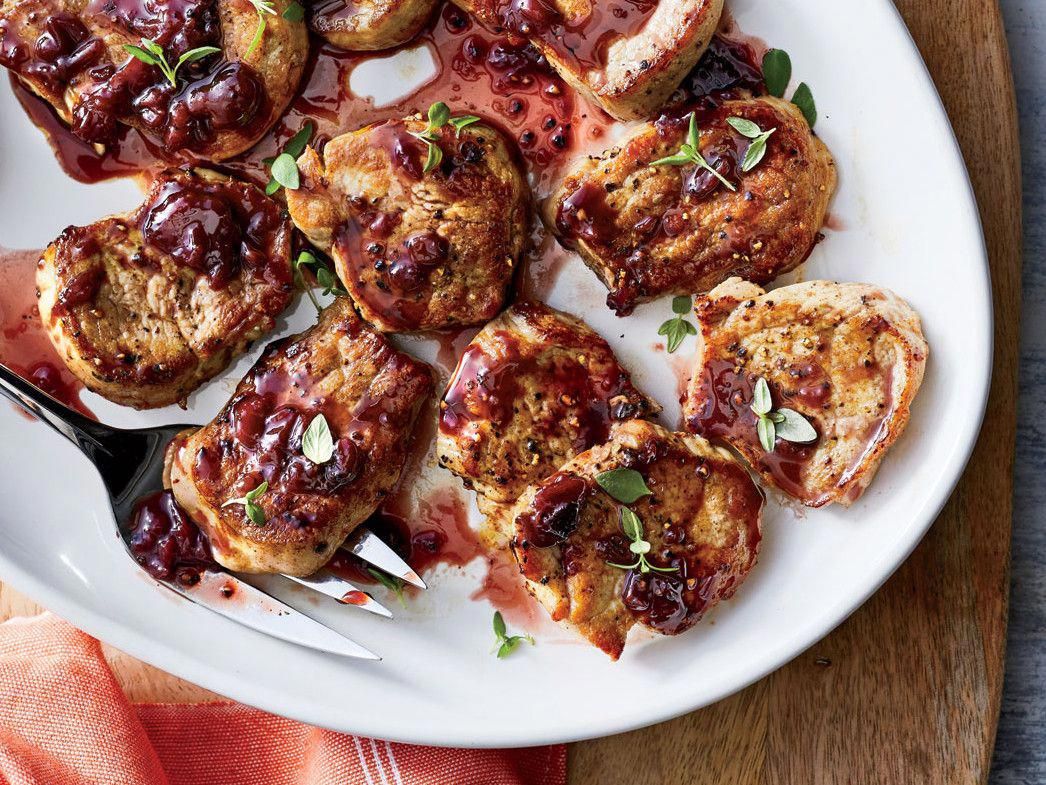 RED WINE PORK MEDALLIONS
Second Place Winner
2014 Cooking with Missouri Wine Contest
Pat Finkes, Steelville, MO

1 ounce sweet dry rub (homemade or store bought, such as Fat Boy sweet rub)
1 1/2 to 2 pounds pork tenderloin, silver skin removed
1 1/2 tablespoons olive oil, divided
1 tablespoon butter
1/4 cup chopped onion
4 ounces fresh chunky-style Portabella mushrooms, rinsed, drained, patted dry and chopped
1/2 cup chicken stock (see note)
1/4 cup sweet red wine (such as Meramec Vineyard New World Red)
1/4 cup mixed dried berries
Pat the dry rub all over the tenderloin. Place in baking dish or plastic bag; refrigerate at least 30 minutes, or up to 2 hours.
When ready to cook, slice the tenderloin crosswise into 1-inch medallions.
Heat 1 tablespoon of the oil in skillet over medium-high heat. Add medallions and cook until the internal temperature reaches 145 degrees (use a meat thermometer). Transfer medallions to a warm serving platter and cover with a tent of aluminum foil. Let stand while preparing sauce.
Add remaining 1/2 tablespoon oil and butter to drippings in skillet; stir in onions and mushrooms. Cook and stir until onions soften, 1 to 2 minutes. Stir in chicken stock; cook and stir to loosen any bits on bottom of skillet. Stir in wine and dried berries. Simmer until liquids reduce by half. Pour sauce over medallions and serve hot.
Yield: 3 to 6 servings.
Note: Use homemade or canned chicken stock, or dissolve one chicken bouillon cube in 1 cup boiling water and measure 1/2 cup for use in this recipe.