Red, White and Blueberry
June 25, 2021
Printer Friendly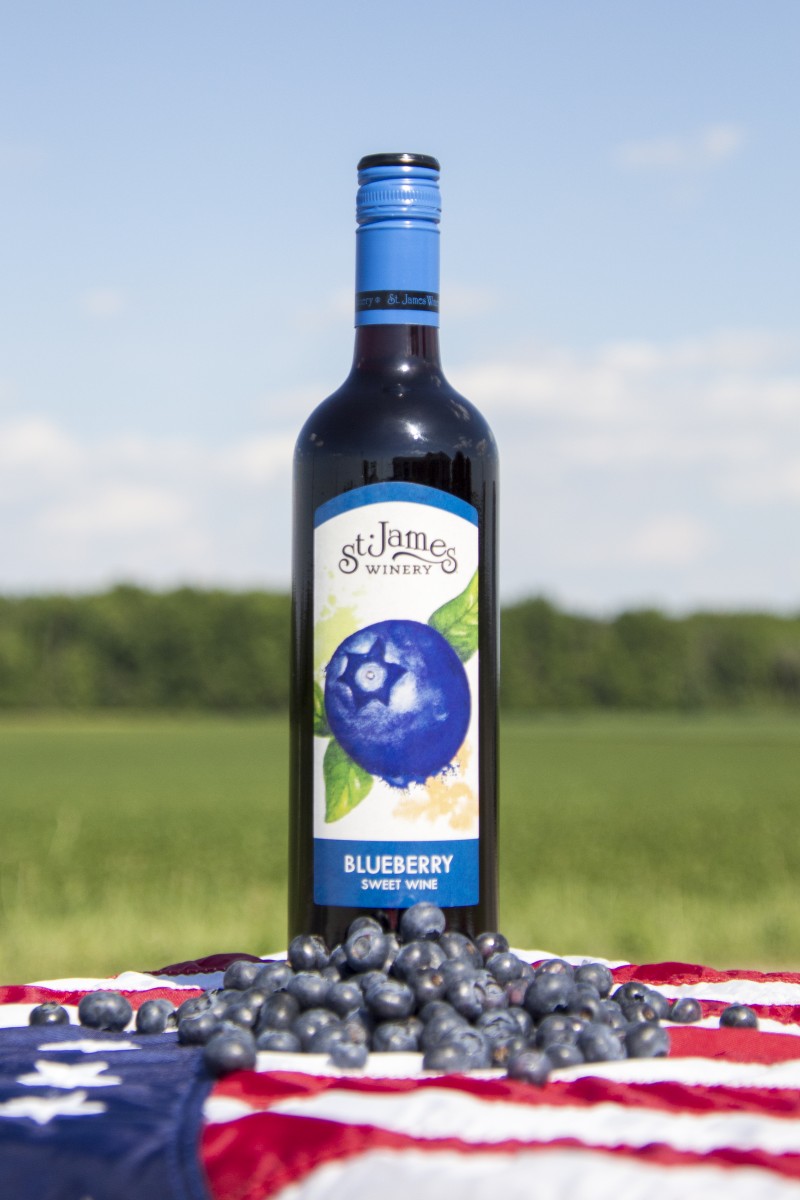 Take a sip of your favorite Missouri wine to celebrate summer nights and the Fourth of July. Of course, you likely have your favorite red and white wines to pair with picnics, grilled entrées and all things summer, but have you tried a Missouri blueberry wine?
Blueberry wine offers a sweet and refreshing sip for wine aficionados in the Show-Me State. Like all Missouri fruit wines or wines made from fruit other than grapes, blueberry wine can be enjoyed in many different ways. We recommend trying these three to start.
Sip — Simply pour yourself a taste of blueberry wine. Unlike Missouri's grape wines, which contain notes of other fruits and flavors, fruit wines are known to taste like the fresh fruits from which they're made. This means a sip of blueberry wine tastes sweetly reminiscent of a handful of ripe, fresh blueberries.
Cook — Blueberry wine is a fun, summer addition to savory entrees and sweet desserts alike. Simmer it with spices to create a blueberry wine reduction sauce to top off a dish or add it to a marinade. A good marinade ratio is 2-parts wine to 1-part fat, such as olive oil, with a dash of your favorite herbs or seasonings and a pinch of salt.
Mix — Blueberry wine doesn't need to be simply sipped by itself to be enjoyed. Mix it with your favorite summer cocktails. Bring a little bit of berry to your favorite sangria. Make your spritzer blue in the best way, or craft a wine cocktail around its sweet, summer flavor. One of our favorites is this simple winetail — Blueberry Lemonade.
To mix up a batch of Blueberry Lemonade, you will need: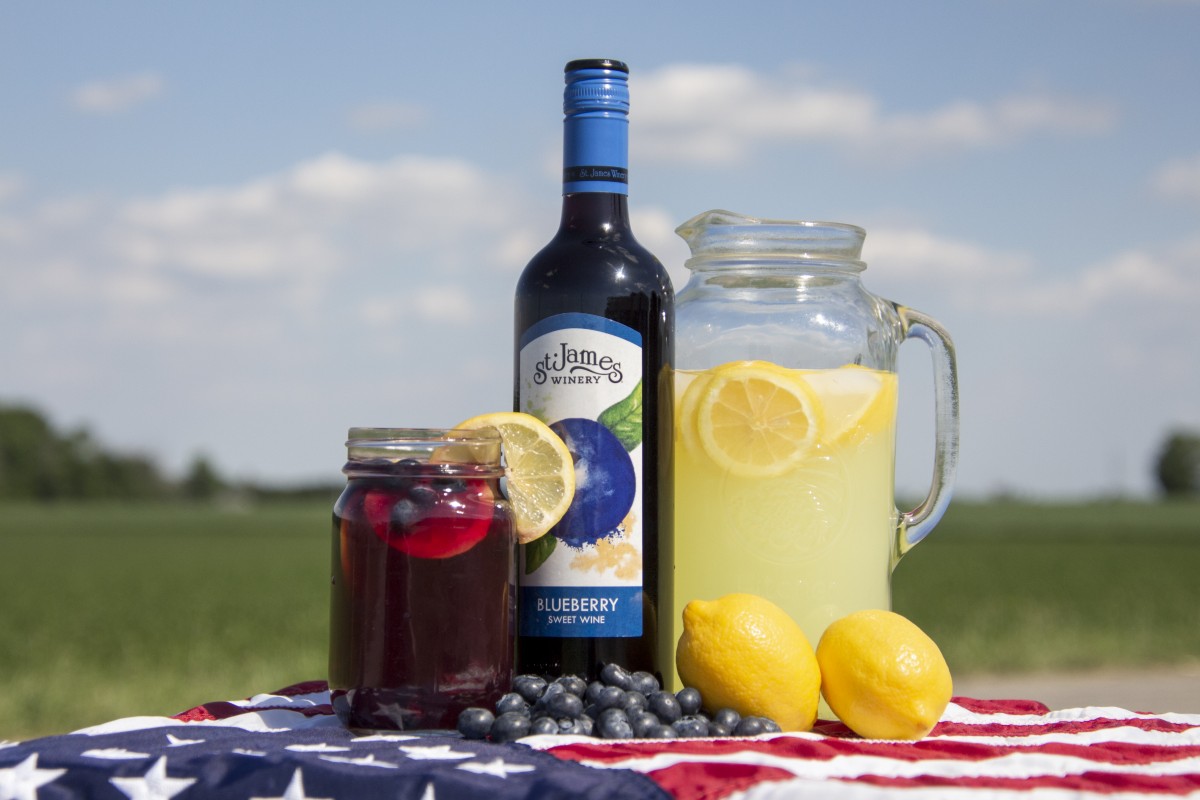 Missouri blueberry wine
Your favorite lemonade
Frozen blueberries to chill your drink (optional)
Lemons for garnish (optional)
Simply mix 1-part Missouri Blueberry wine with 1-part lemonade to create the perfect sweet and sour sip for hot summer days. Add some frozen blueberries to keep your drink chilled without watering down your glass and garnish with some lemon slices. Enjoy!
Share you incorporation of blueberry wine into winetails and recipes by taking photos and using #MoWine!