Red, White and Blue Sangria
June 27, 2019
Printer Friendly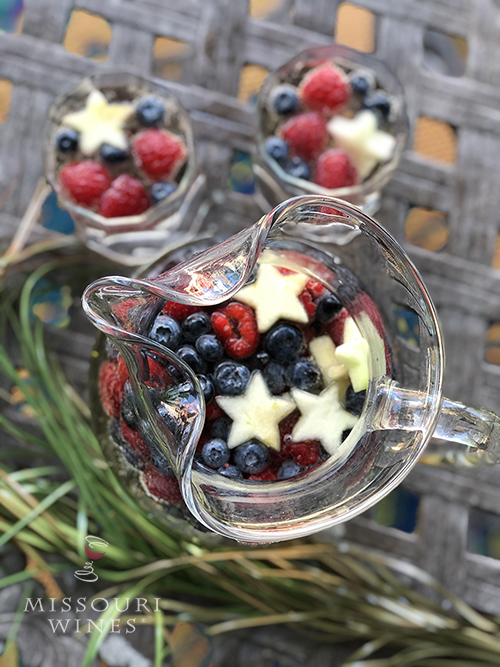 Looking for a delicious sangria for your next get-together? Skip the online search and go with this refreshing recipe that features a dry white Missouri wine. This easy to make recipe also calls for a liqueur that you may never have added to your sangrias in the past – elderflower. Try something new and see why this sangria is the perfect choice for summertime entertaining.
Serves: 4
Ingredients
• 1 bottle dry white Missouri wine
• 2 tbsp Elderflower liqueur
• 2 cups lemon lime soda
• 1 cup fresh blueberries
• 1 cup fresh raspberries
• 1 to 2 Granny Smith apples
• Club soda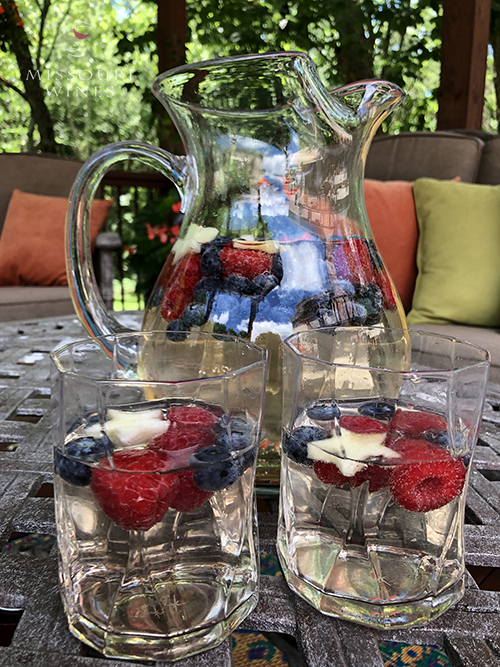 Directions
Stir together the dry white wine and elderflower liqueur. Add lemon lime soda. To give your sangria a red, white and blue theme, gently stir in raspberries, blueberries and apples cut in the shape of stars. (Who knew that holiday cookie cutters were so versatile?) To give your beverage a more colorful hue, muddle the fruit to release some of their hue and flavor. Add a splash of club soda and enjoy!