June 24, 2014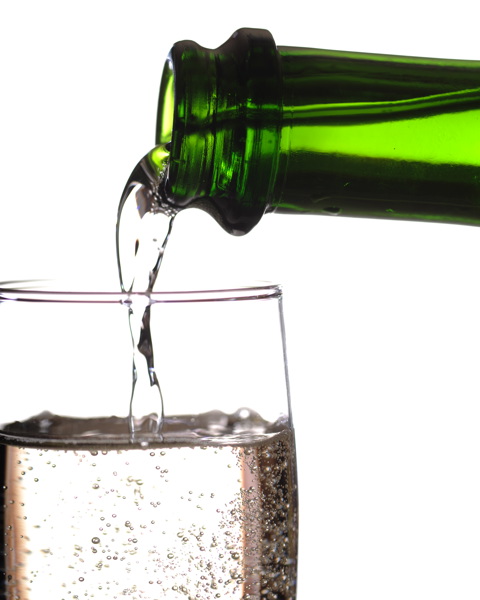 Giving a toast, like any public speaking, can be scary and nerve-wracking. Whether you're the best man/maid of honor at a wedding raising a glass to the newlyweds, or at a work function toasting your co-workers on a job well done, here are a few tips that can help you get through it without breaking too much of a sweat.
Firstly and probably most importantly… a toast is not about you. The fundamental purpose of a toast is to say something nice about someone else, to honor and celebrate them. So, avoid focusing too much on you and your relationship with the toastee, and take the opportunity to make your friend, coworker or loved one look good. If you see that telltale look of admiration toward the subject of your toast when you're finished… success!
Secondly and still very important… keep it short and sweet. This a dual tip. Try not to ramble on. A good way to avoid being long winded is to write down your thoughts ahead of time. A good toast, much like a good story has a beginning, middle, and end. That's the keep it short part of the tip. Don't forget to keep it sweet too, meaning stay positive. It's not the time for criticism, constructive or otherwise. Focus on the good and keep the mood light.
Thirdly, remember that funny and embarrassing aren't always the same thing. Jokes are great. They can break the ice and loosen any tension in the crowd, however, try not to make any that are directly at the expense of others in the room, especially the guest(s) of honor. Often the issue isn't that the story or joke isn't funny, but rather the lack of context for the audience. If you find yourself thinking "you had to be there", maybe leave that part out.
Lastly, practice may not make perfect, but it sure will help! Write your toast out and rehearse it in front of a mirror or maybe a friend or two. This will help you feel more confident and comfortable when it's time to raise that glass for real.
Traditionally speaking, sparkling wine is the first choice for a toasting beverage. Missouri wineries are making some delicious, award-winning sparkling wines, but many rules were meant to be broken. So, if you're not a fan of bubbles, don't fret. Raise a glass of whatever feels right.
Missouri wines pair well with great toasts!