November 14, 2023
Fall in love with this bubbly blend of Missouri wines and pumpkin spice. Sip, savor, and let the flavors cozy up to your taste buds. It's the perfect pick-me-up for cool autumn nights.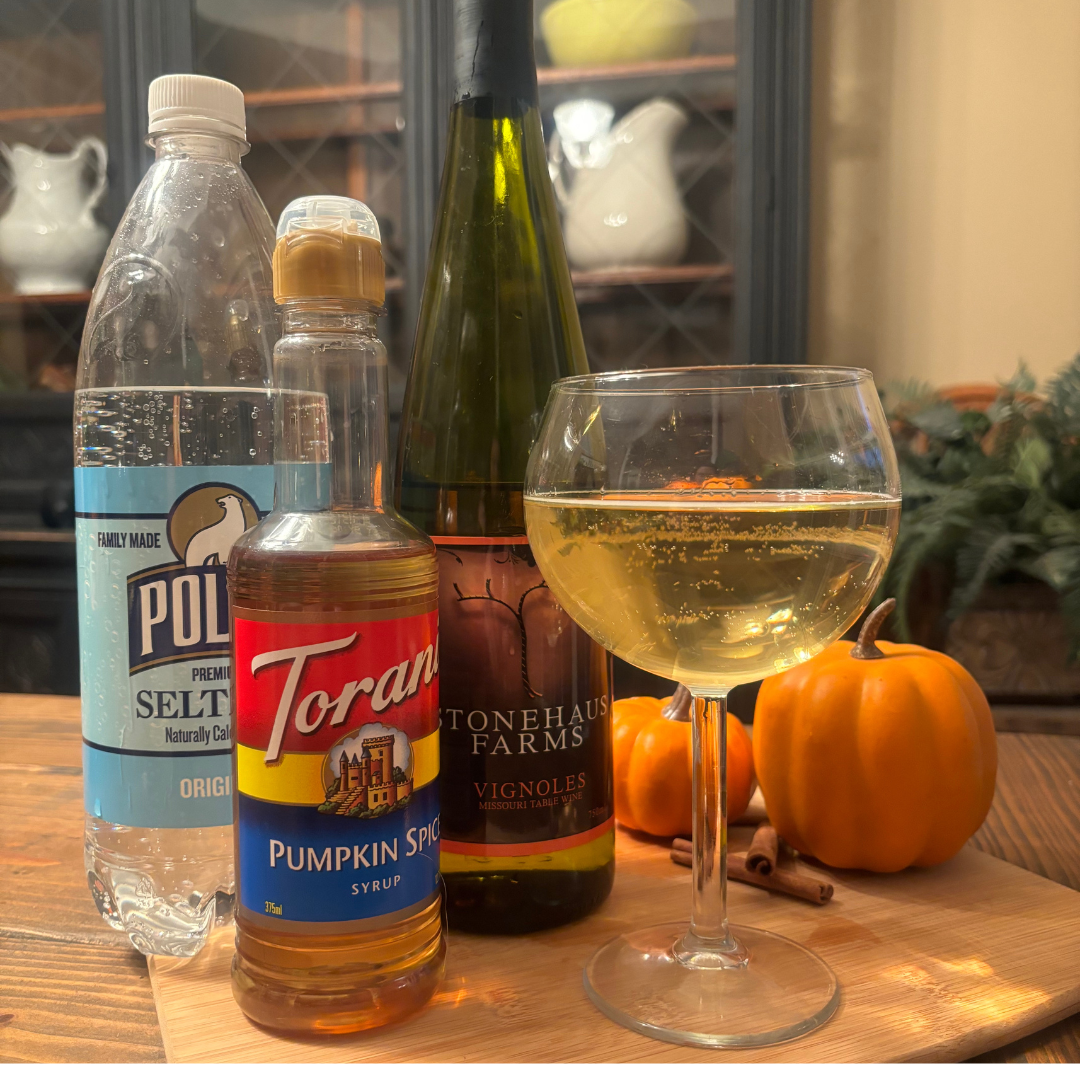 INGREDIENTS:
4 oz. Sweet White Wine (We used Stonehaus Farms Vignoles)
1 oz. Pumpkin Spice Syrup
Seltzer
INSTRUCTIONS:
Add ice to shaker

Pour 1 oz. of pumpkin spice syrup and 4 oz. of sweet white wine into shaker, and shake

Strain mixture into a glass

Top with seltzer

Enjoy!
Whether you're enjoying it at a cozy bonfire with friends or sipping it on your front porch, this spritzer is sure to bring a smile to your face. So, the next time you're in the mood for a festive and flavorful beverage, give this Pumpkin Spice Spritzer a try – your taste buds will thank you!