Pop the Top on Canned Missouri Wine
May 12, 2020
Printer Friendly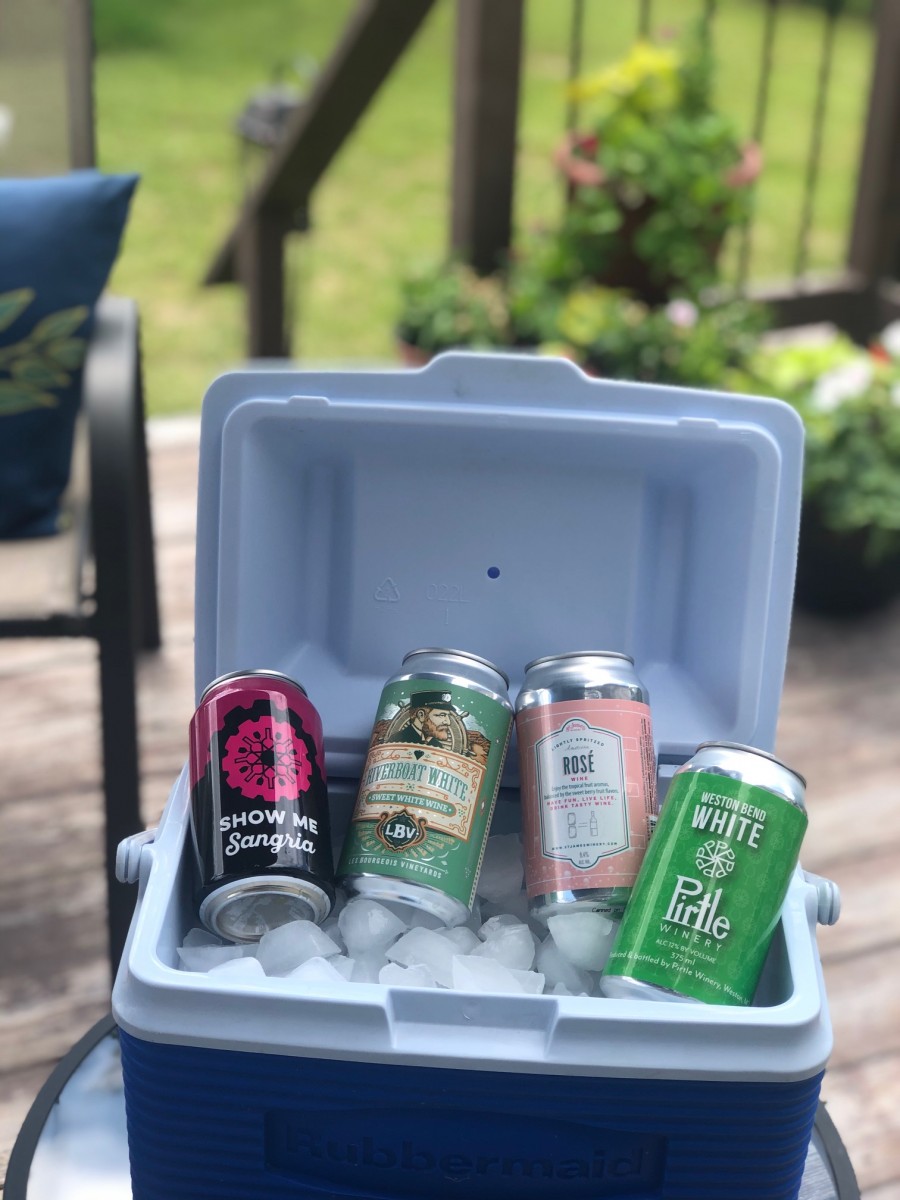 Canned wine – what once was a novel idea has become more mainstream and continues to grow in popularity among wine consumers. Several Missouri wineries now offer a select number of their wines in a convenient can. This smaller container is easier to transport than its glass counterpart and won't break if it slips out of your hand. These smaller servings are great to mix and match.
*The following information was collected from wineries that responded to a survey and may not be a representation of all the canned wines available in the state.
KC Wineworks debuted their Show Me Sangria in August 2018. The winery's white wine-based sangria features Missouri grapes with natural fruit juices and zero added sugar. The sangria is pasteurized and shelf-stable.
Les Bourgeois Vineyards cans two of their most popular wines, Riverboat Red and Riverboat White. Available for a limited time, the winery's red wine features a tantalizing concord blend with aromas of raspberry and cherry, while their white wine has a bouquet of honeysuckle and hints of honeydew and lush tropical fruit. The winery has also started to offer their longtime favorite, Captain's Coolers, in a can. Reminisce your favorite A-Frame memories at home with their Bonfire Berry or Citrus Cruise.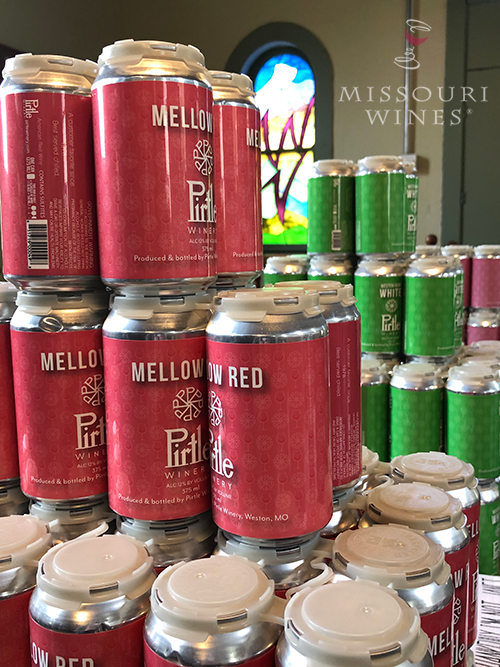 Pirtle Winery offers a few favorites in a convenient 4-pack: Weston Bend White, a semi-dry blend that is light, fragrant and fruity; Weston Bend Rosé, a crisp and refreshing semi-dry favorite; and their bestseller, Mellow Red, a semi-sweet red blend that is soft and fruity. The winery plans to can their hard cider later this spring.
Shawnee Bluff Winery offers two canned wines including their sweet rosé. A canned wine is the perfect addition to a lake view sunset or for an upbeat concert at their vineyard location.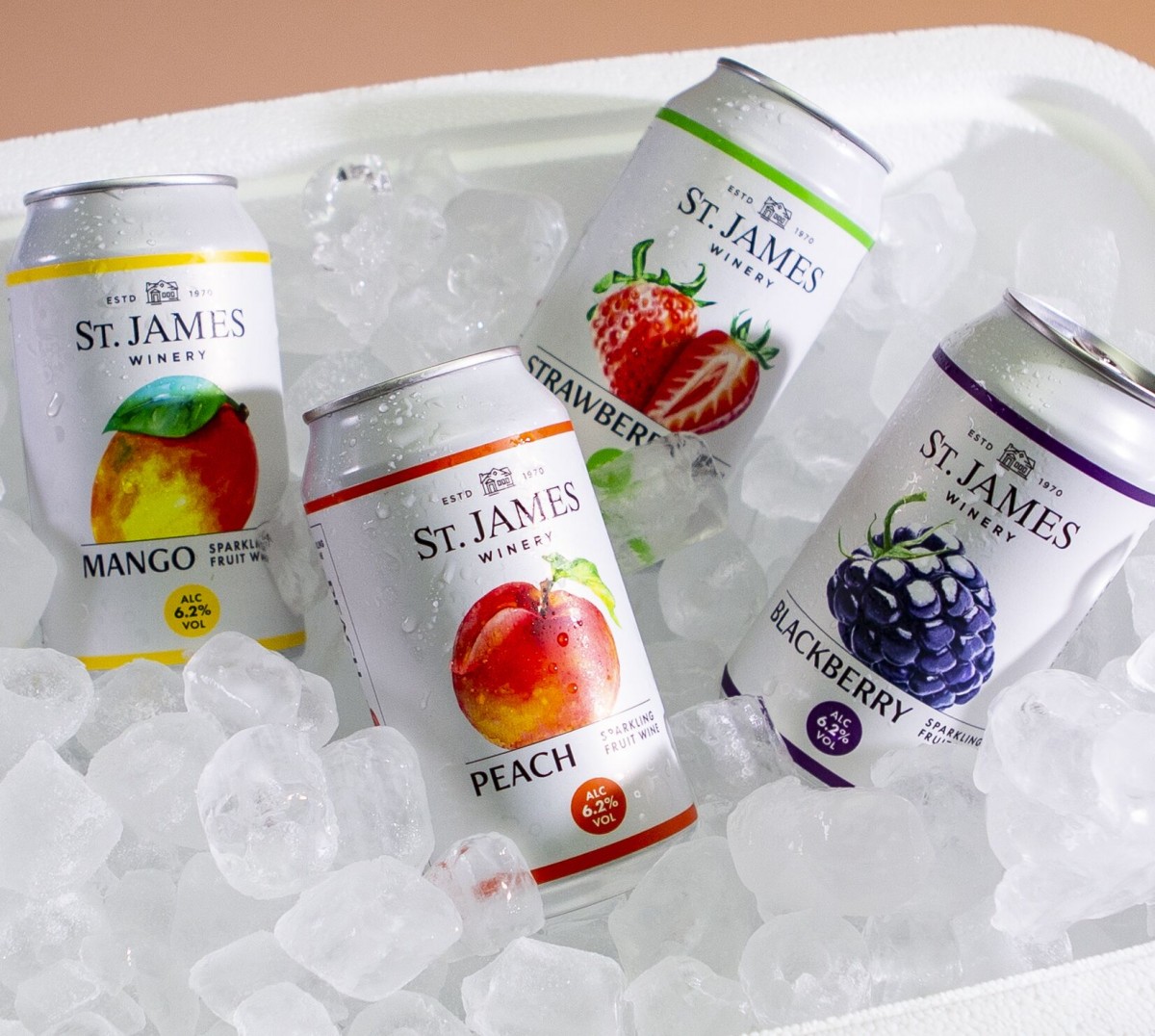 Photo courtesy of St. James Winery
St. James Winery recently added several canned wine options to their list. Included are sparkling versions of their internationally awarded 100% fruit wines. There are four flavors to choose from: Blackberry, Peach, Strawberry and Mango. Each one is sweet, effervescent and made with no added colors or flavors. Visitors will also have the opportunity to purchase canned dry rosé when in the tasting room.
So, pop the top on canned wine from these wineries in the Show-Me State. You might just find a new favorite!