June 09, 2016
Rolling vineyards, beautiful countryside, and delicious, award-winning wine straight from the source… it doesn't get much better than a Missouri winery wedding. The setting is idyllic, the atmosphere is warm and welcoming, and the theme is built-in. With more than 130 wineries in the state, you're sure to find the ideal venue for your big day. The hardest part is narrowing it down to just one. Here are some ideas to help you plan the perfect winery wedding from start to finish. 
Engagement Photos: Wineries are incredibly picturesque. Take your engagement photos onsite in the vineyard, barn, or historic cellars (just to name a few of the great options you'll find at local wineries).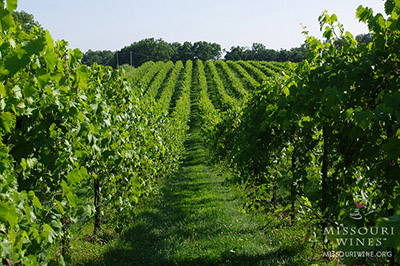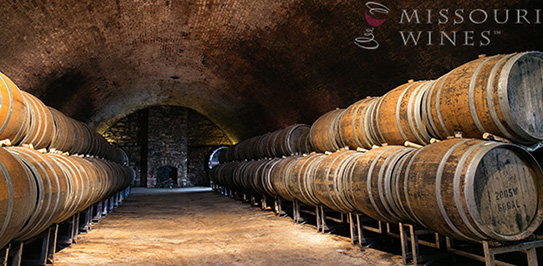 Invitations: Set the stage for your wedding's theme with the invitations.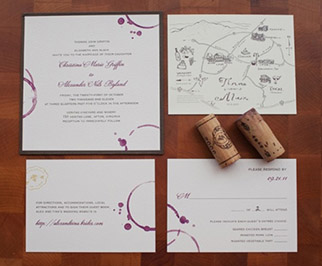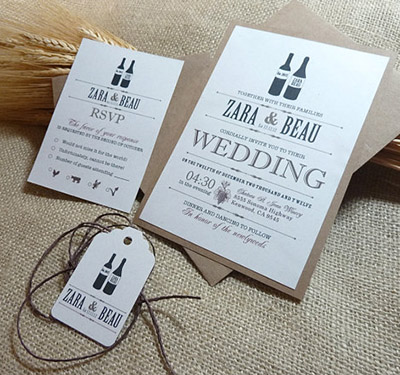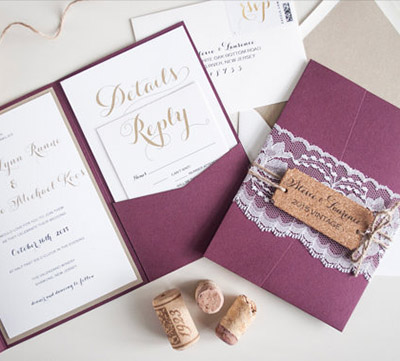 (Photo credit: Wedding Paper Divas, DesignUnfurls, Rebecca Green Designs) 
Ceremony Ideas: Utilize a rustic wine barrel as your altar and include wine in your ceremony with a love letter wine box.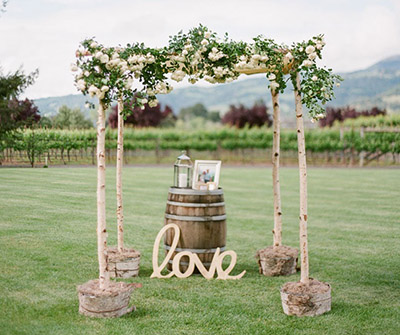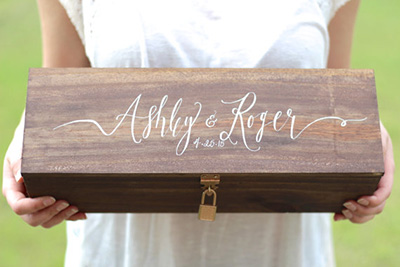 (Photo credit: stylemepretty.com, The Paper Walrus)
Guestbook Alternatives: Rather than a traditional guestbook, have guests sign bottles of wine for you and your partner to enjoy on special anniversaries. (Make sure you use a wine that will age well, like a Norton or port-style wine.) Or have guests sign corks that you can use for a craft or display in your home after the wedding.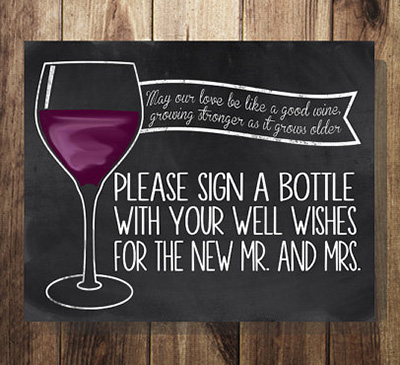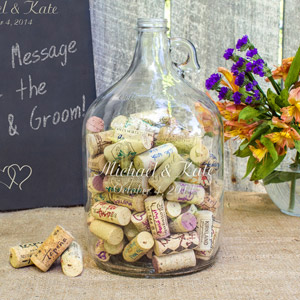 (Photo credit: TheDoodleCoop, WeddingDepot) 
Centerpieces: There are almost endless options for centerpieces incorporating wine bottles, glasses and corks. Find a great collection of ideas to spark your inspiration here. 
(Photo credit: HappyWedd)
Favors: There are tons of great ideas for favors that fit the winery wedding theme... bottle stoppers, cork coasters, custom grape jam… and many more.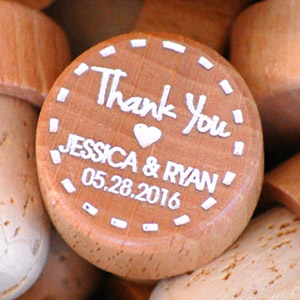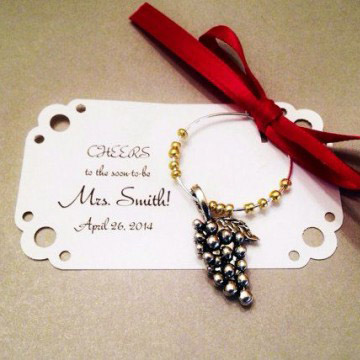 (Photo credit: UrbanLoftTampa, HappyWedd)
We hope these ideas help inspire you while you plan your perfect vineyard wedding in Missouri wine country!