Planning the Perfect Hallowine Soiree
October 16, 2014
Printer Friendly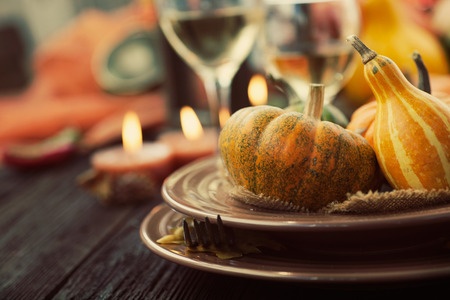 Halloween is easily one of the most fun and wacky holidays of the year. Hosting a Halloween soiree is a great way to bring friends and loved-ones together for a festively good time. Let us help you plan the best one yet!
There are five primary components to any successful event:
Theme – Whether you're wanting to host a Murder Mystery or a Witching Hour, choosing a theme first will help the rest of the pieces fall into place much more easily. If you're going for a costume party (which is most of the fun of Halloween), a theme will help your guests choose what or who to dress up as.
Décor – Once you've chosen your theme, it's time to get creative and maybe even a little crafty! There are tons of pre-made Halloween decorations at local craft and party stores, but if you're looking to add your own personal touches, check out these awesome ideas to deck the halls with fun and fright.
Food – From finger  foods shaped like fingers to the best Halloween candy and desserts, the evening's fare is an important part of the soiree. For a gourmet and ghoulish meal, try these recipes. For something a little more silly and spooky, try these ideas.
Beverages – You can't host a celebration without delicious beverages. Use this Food and Wine Pairing Guide to select the Missouri Wines that will go perfectly with your ghostly grub. This is also the perfect opportunity to make some "big-batch" winetails to impress your guests. Try this apple sangria made with your favorite Missouri apple wine for a delightful fall treat.
Entertainment – There will be plenty to look at with all of your creepy-cool decorations and deliciously devilish foods (not to mention your guests themselves in all their costumes), but it's still a good idea to have some entertainment. Music is always a good idea. These songs are a must for any Halloween gathering. Games are also a fun addition to your event. Check out these ideas.
Have a creepy-crawly, crazy good time this Halloween! Remember to Hallo-wine!
Missouri Wine pairs well with your Halloween celebration!