Pirtle Winery: Turning a Backyard Hobby into an Award-Winning Winery
November 26, 2019
Printer Friendly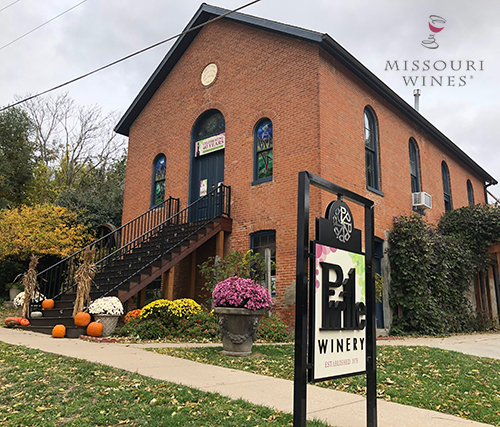 Elbert Pirtle's passion for winemaking began in his own backyard. A math professor at the University of Missouri – Kansas City, Elbert started making wine from the cherry tree that grew on his property. Soon, he was as good at making delicious wine as he was at solving complex mathematic equations. In 1978, he and his wife Patricia embarked on a new adventure and opened a winery in Weston, Missouri. 
Weston is a charming community located in the northwestern area of the Show-Me State, nearly 40 minutes outside Kansas City. Nicknamed the "Queen of the Platte," Weston has attracted visitors for centuries, including The Corps of Discovery and Buffalo Bill. These days, the town attracts a different group of visitors, those with a fine taste for wine, who often find their way to an old church building, the home of Pirtle Winery.
Built in 1867, the brick building has gone through several transformations throughout the years, first as a German Lutheran Evangelical Church, then as a bottling works location for a brewery. It served as a Second Baptist Church before falling into a state of disarray. The building was in danger of being torn down and turned into a parking lot when Elbert and Patricia stepped in to save it. 
Today, Scott and Ross Pirtle carry on their father's legacy with the hope of entrusting the winery to their own children someday. The winery offers a full lineup of award-winning wines, ranging from dry to sweet, including several outstanding varieties of mead. In addition to being bottled, three of their wines are canned. Wine slush mixes are also available, the perfect match for a bottle of delicious Pirtle wine.  
Although there is ample seating inside the winery, many visitors opt to go outside on a beautiful day and sip wine on the canvas-covered deck or vine-covered wine garden.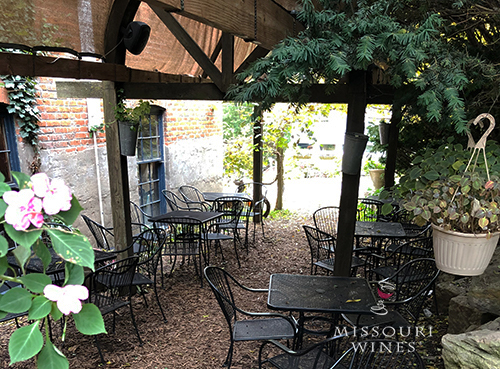 More than 40 years have passed since Elbert and Patricia left the academia world to start a winery. While there have been some challenges along the way, the couple and their children consider themselves lucky to have been part of the dynamic wine industry. Many visitors have entered the double doors of their winery and they treasure every single one of them.
"My parents still get together with customers they met years ago and we continue to develop friendships with the next generations with our children," says Scott, who, along with his brother Ross, took over ownership of the winery in 2005. "Many of our events are made possible by the support of our friends and customers." 
The Pirtles organize the Weston WineFest, a popular festival that takes place mid-May in the beautiful community. The event brings in hundreds of visitors and features nearly a dozen wineries, live music and great food. 
The next time you plan an adventure in Missouri wine country, explore Weston, the place that dubs itself the best small town in Missouri, and visit the Pirtles in their beautiful location. Their building is one of many in town listed on the National Register of Historic Places. Arrive as a visitor and leave as a friend. You're always welcome back.