February 11, 2021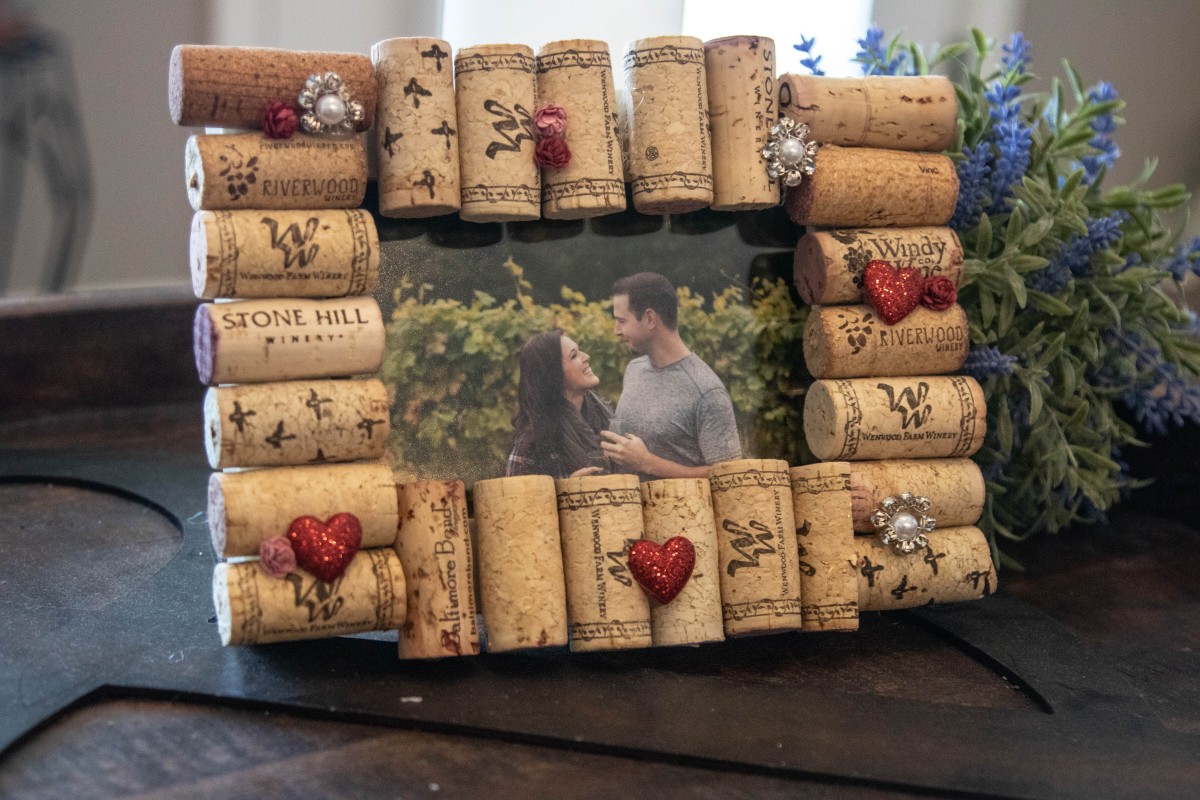 What better way to commemorate your memories in Missouri wine country than through this easy DIY picture frame? Round up your Missouri wine corks, plug in the hot glue gun and let's get crafty!
This easily customizable wine-themed picture frame is the perfect gift for a fellow Missouri wine lover, or a gift for yourself. For under $20, you can make this frame in just four easy steps!
Supplies needed:
Hot glue gun and glue sticks
Picture frame
Wine corks
Embellishments (we used holiday-themed decorations for this DIY, but you can choose decorations that fit your style or theme)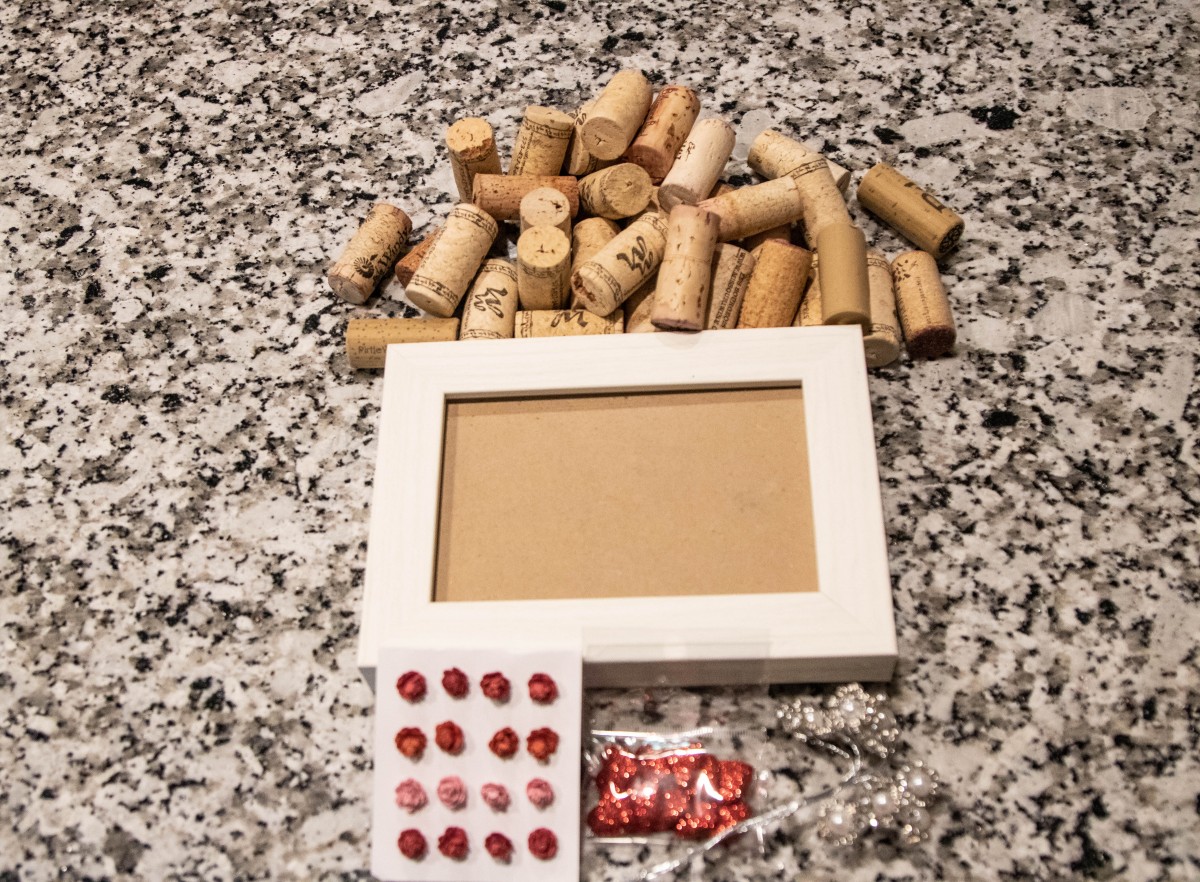 Step 1: Select your picture frame and your corks for this project. We used a 4x6" picture frame, but feel free to select a larger picture frame based on your needs. Remove the glass and back of the frame for safety.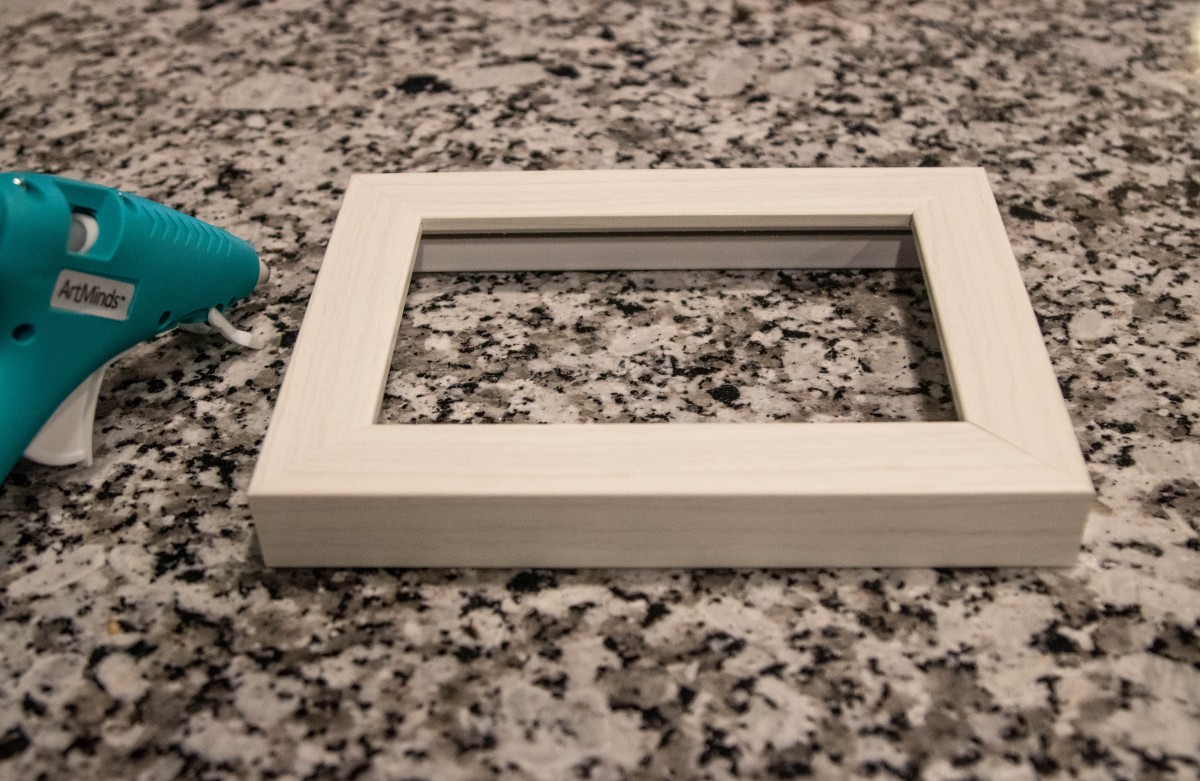 Step 2: Pro tip- It may be helpful to pre-arrange your corks on the picture frame before gluing them.
Once you've decided how you want to place your corks on your frame, use the hot glue gun to secure the corks to the front of the picture frame. Based on the size of our picture frame and the cork placement pattern we selected, we used about 25 corks.
Hint – if you need a half cork like we did, use a craft knife to cut in half lengthwise.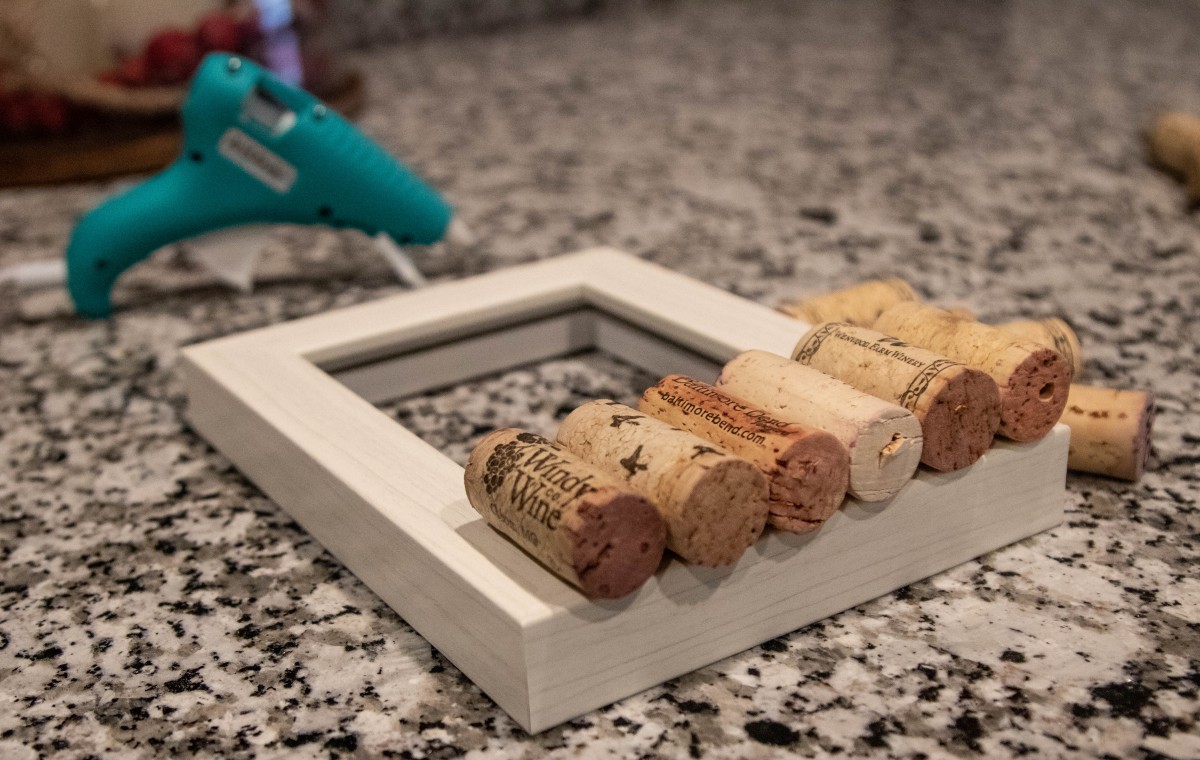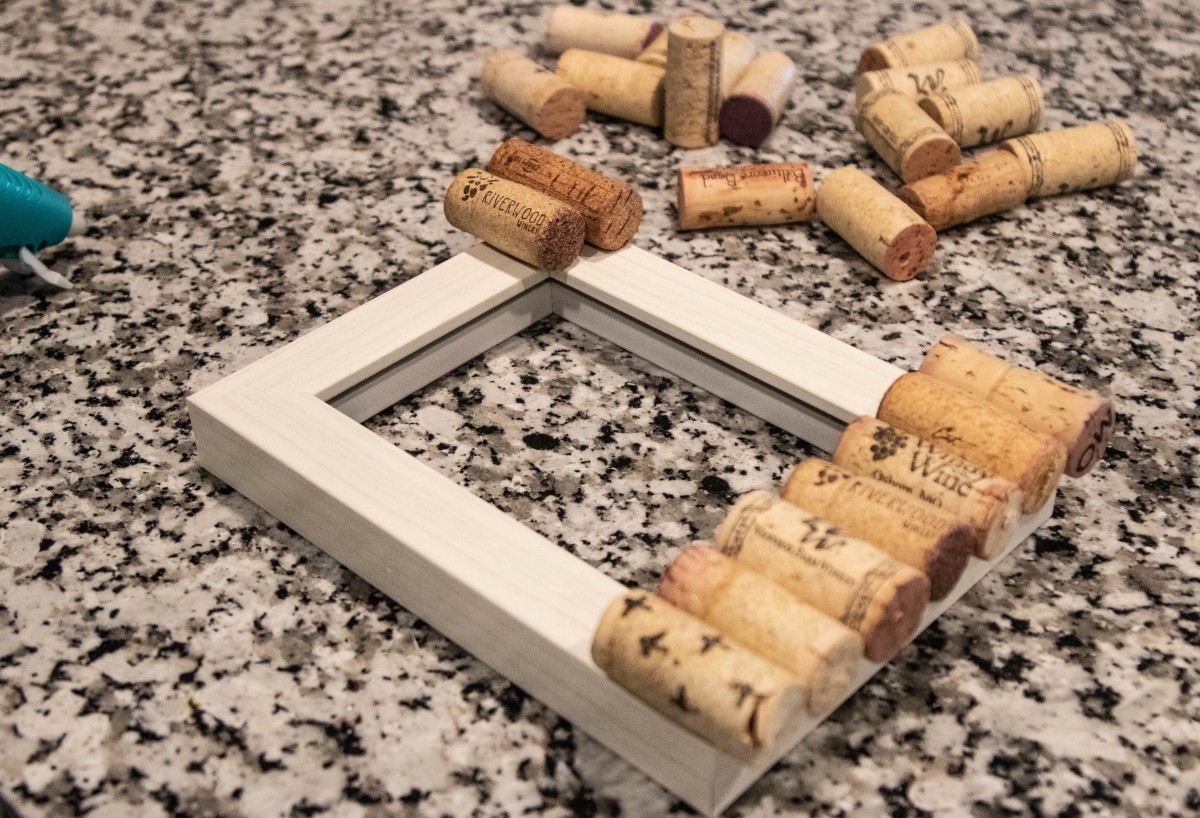 Step 3: After the corks have been glued and dried, it's time to get creative and decorate! Use hot glue to secure decorative pieces of your choice between the corks. We used hearts, rosebuds and metal embellishments found at a local craft store – we also suggest using decorative filler, buttons or any other embellishments that fit your style or theme. This craft is incredibly customizable!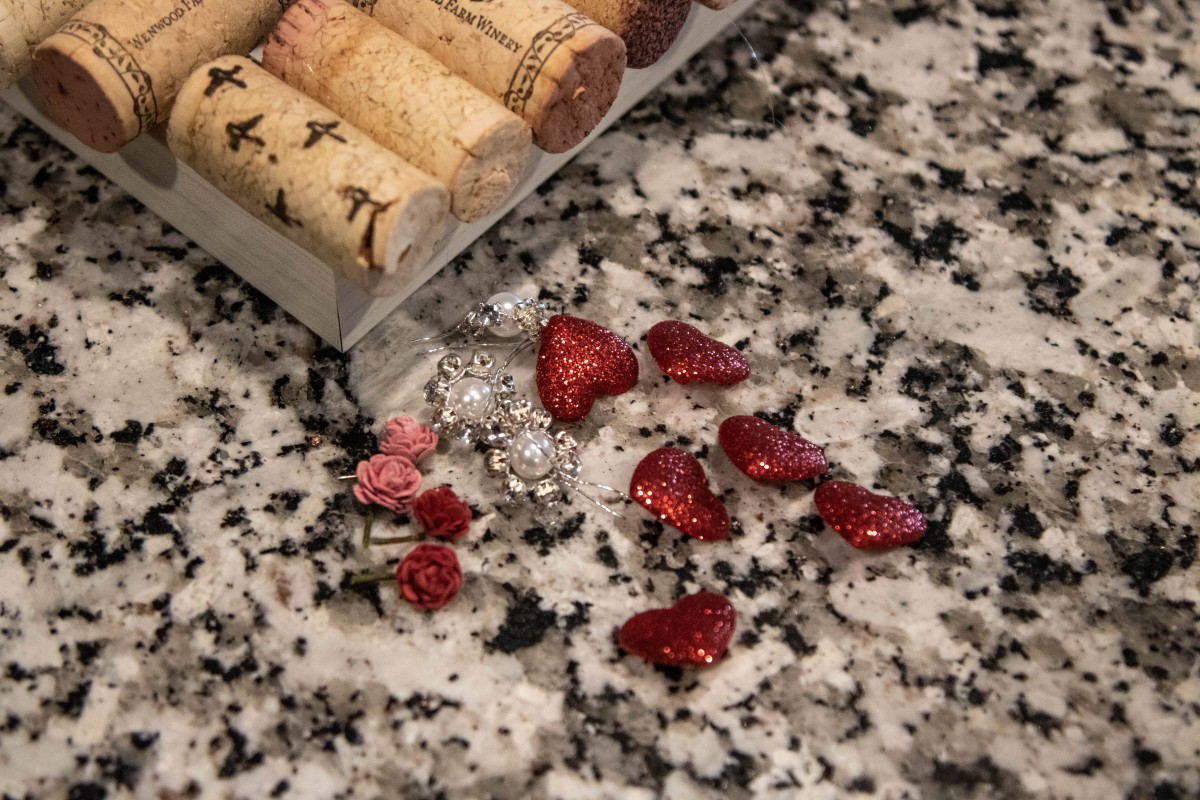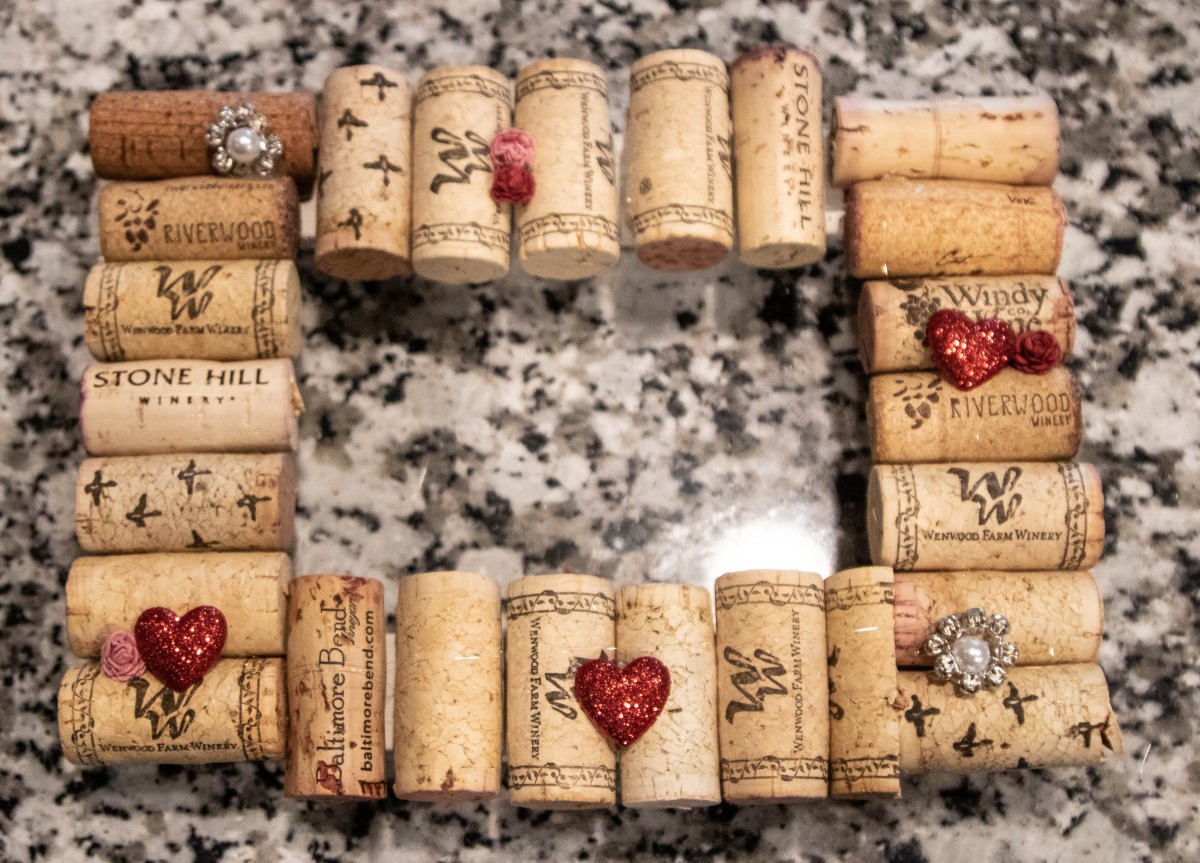 Step 4: Reinsert the frame glass, along with your favorite photo and the frame backing, and display your new creation!