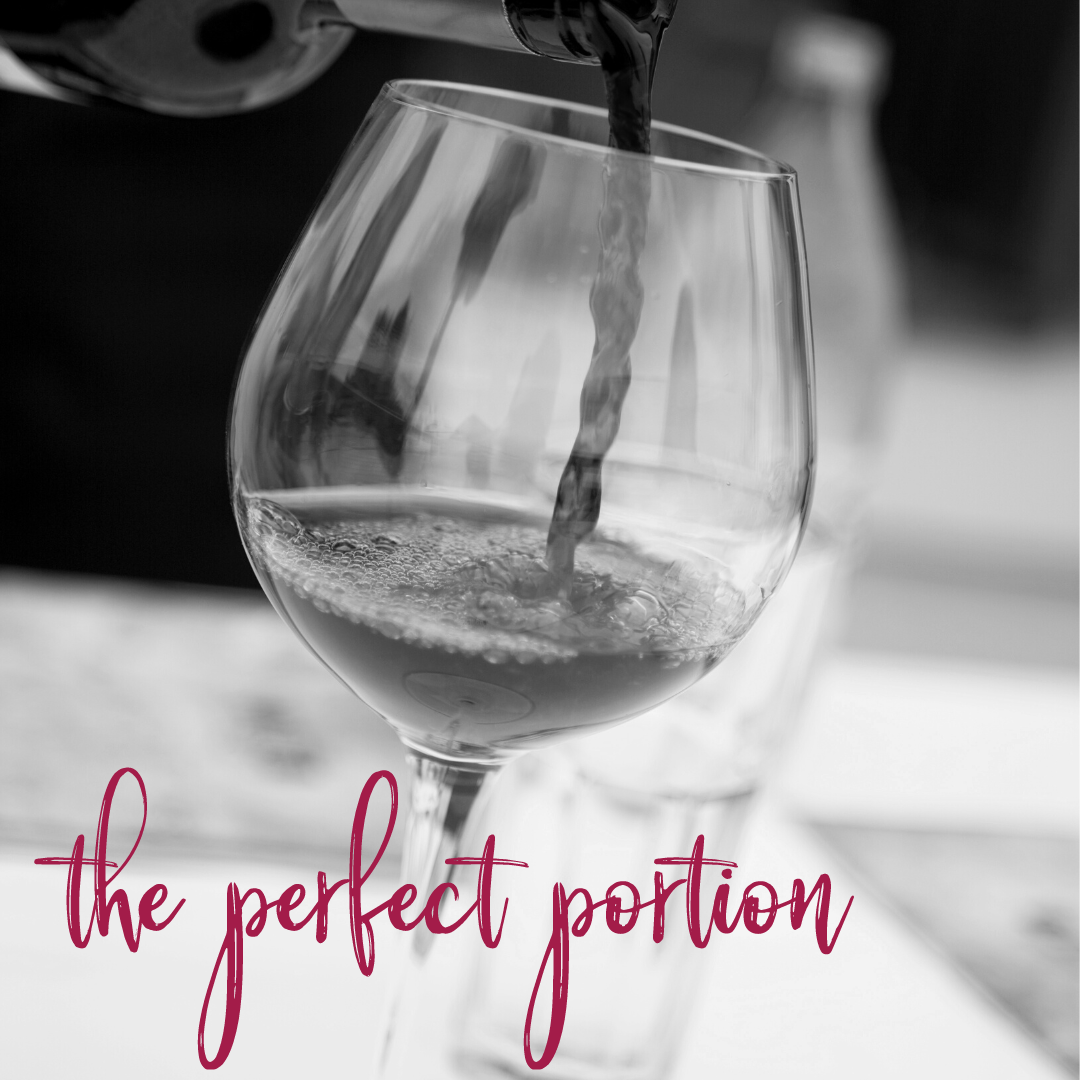 With every pour of Missouri wine, a new experience awaits! By learning about the perfect portion, you can optimize each glass's aromas and unique attributes. Here's a few tips to ensure confidence in each pour:
Practice makes perfect – Avoid an over indulgent pour. The recommended serving size of wine is 4 to 6 ounces. Utilize your favorite glassware at home and start first with a measuring cup. Six ounces of liquid is 3/4 cup. Measure out 3/4 cup of water and pour it into your favorite glass. Take note of where the water lands, and try it with your favorite Missouri wine. To get instant feedback, measure your wine and pour in a measuring cup to see how close you are.
Beware of illusions – Most wine glasses can hold much more than the perfect serving size. In some cases, glassware can hold up to 22 ounces (nearly an entire bottle of wine) when the perfect pour is between 4-6 ounces. These large tulip glassware shapes are designed to accentuate each sip by making each wine's aroma and bouquet more prominent. Provide the best experience for you and your guests by not filling your glass to the brim.  
Glass half full – Most wine glassware, regardless of shape, will only be 1/3 to 1/2 full with the recommended portion. Often, the perfect pour lands at the broadest part of the glass, but this can vary based on the selection of the glassware. (Excludes sparkling flutes)
Capture the aromas – Part of the reason wine should not be poured to the rim of glassware is due to necessary space above the wine in the glass. This void allows the aromas and bouquet of each wine to remain for sensory enjoyment. By aerating your ideal sized pour, you'll discover an enhanced tasting experience.
Simple fractions – With the standard wine bottle holding 750 ml of wine, or around 25 ounces, you should get five 5-ounce servings from every bottle. Visualizing 1/5 of the bottle while you pour each serving can help you hand-pour the perfect portion.
Just dessert – While most wines' standard serving size is between 4-6 ounces per pour, dessert wines have a smaller serving size since most are higher in alcohol content. The suggested serving of dessert wine is 2 ounces.
Practice makes perfect. Follow us on social media @missouriwine for more helpful information to elevate your wine experience.