August 22, 2023
Looking for a delicious, fruity treat that isn't too indulgent? Granita is similar to a sorbet, but the texture is different. It is a sort of mixture between shaved ice and sorbet. Traditional Sicilian granita has three ingredients: Fruit, water or juice and sugar. We have tweaked the traditional recipe to add ginger and honey for a complex and delicious flavor as well as replacing most of the fruit juice with Missouri wine. This change not only makes for a great tasting granita, but also helps achieve an icy texture without allowing the granita to become frozen too solidly.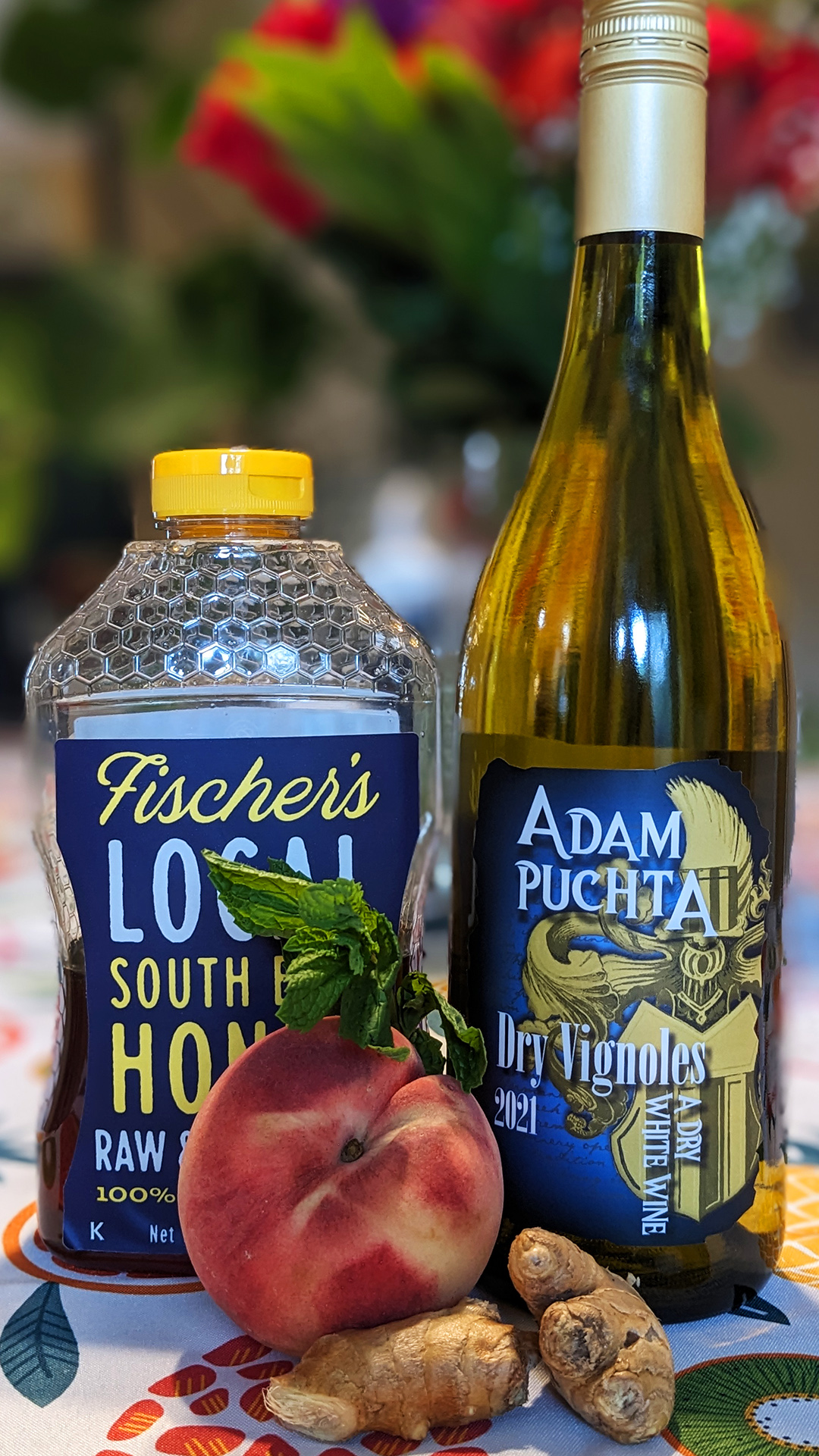 Peach Vignoles Granita Recipe
Ingredients:
3 lbs    Fresh peaches (approx. 9)
2 Tbsp Fresh ginger, grated
1 Tbsp Lemon juice
2 Tbsp Honey
¾ cup  Dry Vignoles wine*
Optional: Fresh mint leaves for garnish
*If you use a sweet or semi-sweet Vignoles, adjust the amount of honey to your desired sweetness level.
Instructions:
Freeze a 9 x 13 pan for 30 minutes.

Using a sharp knife, lightly score the base of each peach with a X. Bring a large saucepan of water to the boil. Using a slotted spoon, carefully drop in peaches and simmer gently for 2 minutes. Transfer the peaches to an ice bath.

When cool enough to handle, use a small sharp knife to remove skins. Cut peaches off the stones and into chunks.

Place peaches, lemon juice, ginger, honey and Vignoles in a blender and blend until smooth.

Pour mixture into the prepared pan. Cover and place in the freezer for at least 1 hour or until the edges and the top are frozen.

Using a fork, scrape the mixture into ice flakes. Return it to the freezer and repeat this every 30 minutes until you reach your desired consistency and it is fully frozen.

Divide the granita between chilled serving glasses or bowls.

Optional: Top with extra peach slices and garnish with fresh mint leaves.
This recipe for Peach Vignoles Granita is ideal for hot summer days, and the Missouri Vignoles makes it a truly unique and delightful dish!