Pasta Will Never Be the Same
October 24, 2017
Printer Friendly
Pasta has been forever changed now that we know we can infuse it with wine for a delicious and easy meal or side dish! Try this simple and quick recipe today and transform your idea of pasta.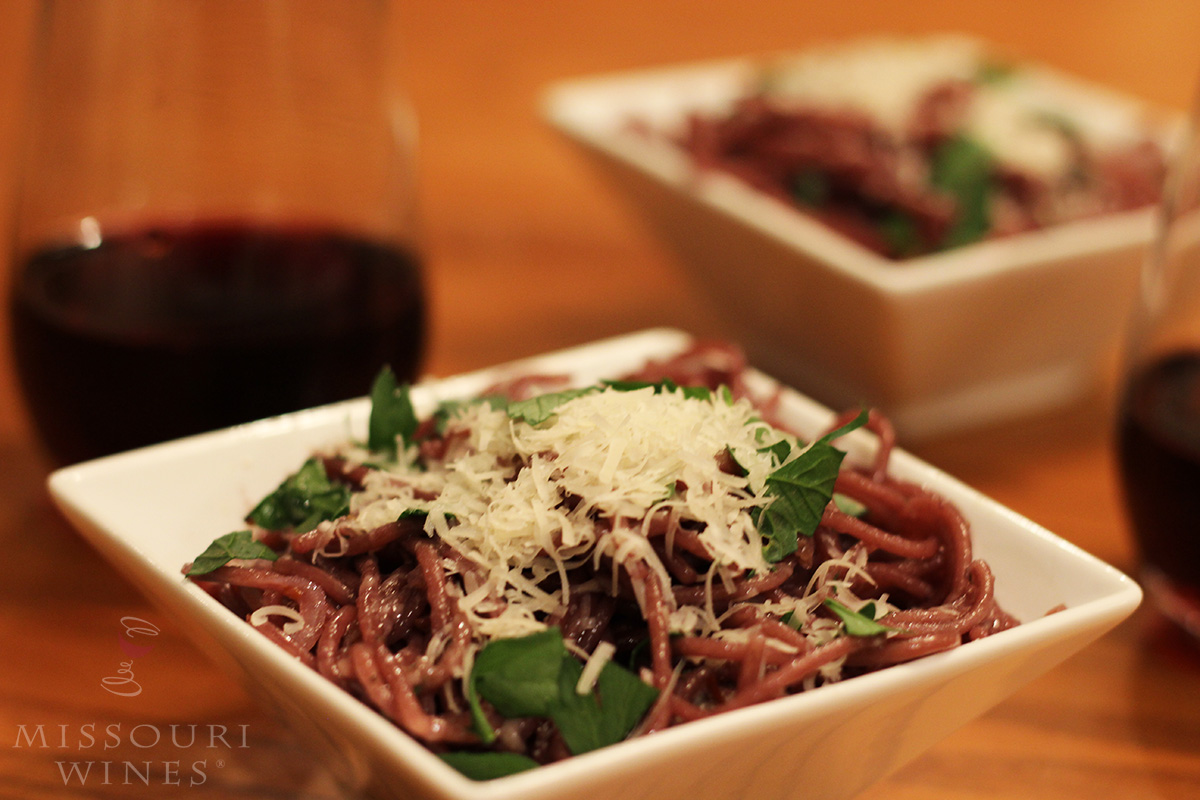 Red Wine Pasta
Time: 20-25 minutes | Servings: 4-6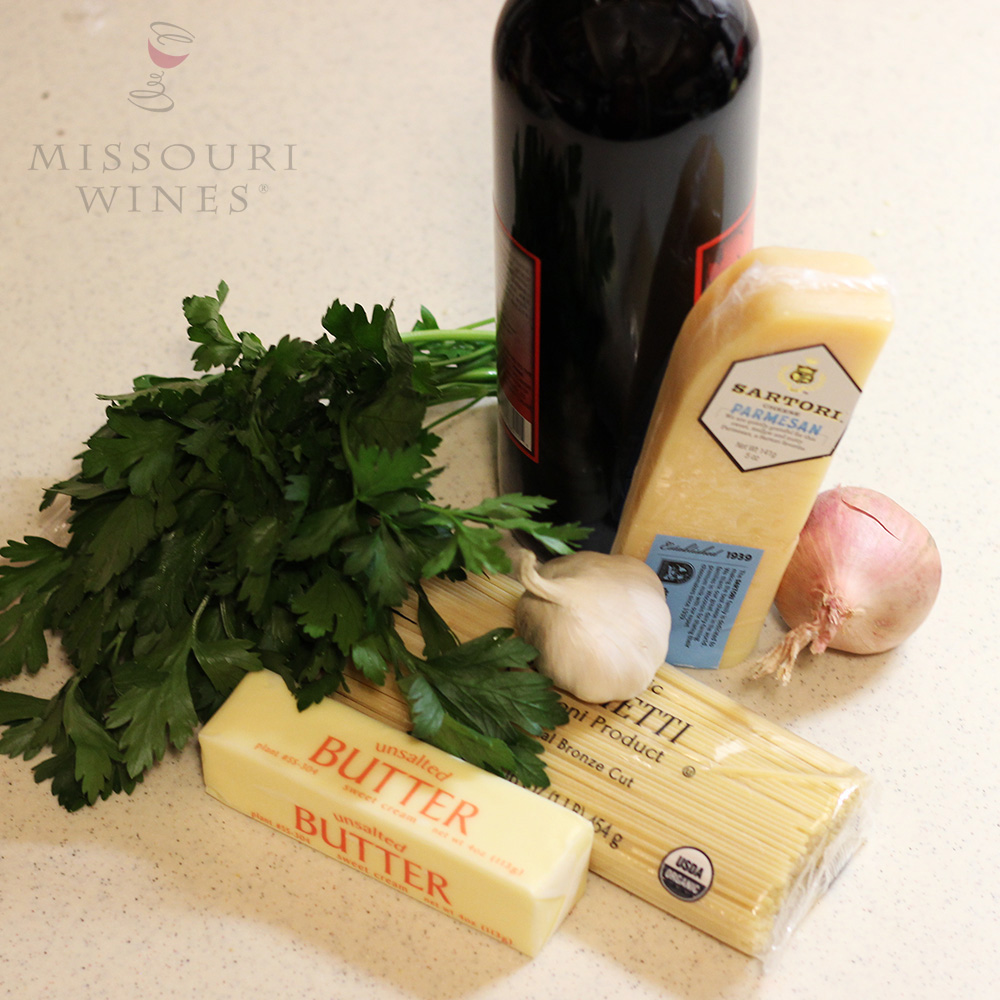 Ingredients
4 cups              Water
1 bottle           Missouri Norton, dry red wine
16 oz               Spaghetti
3 tbsp              Olive oil, divided
1 medium       Shallot, thinly sliced
4 cloves           Garlic, thinly sliced
1 tsp                Red pepper flakes
2 tbsp              Butter, unsalted
1 cup               Parmesan, freshly grated (+ more for garnish)
1/2 cup            Flat leaf Italian parsley, chopped (+ more for garnish)
                        Salt and pepper to taste
Directions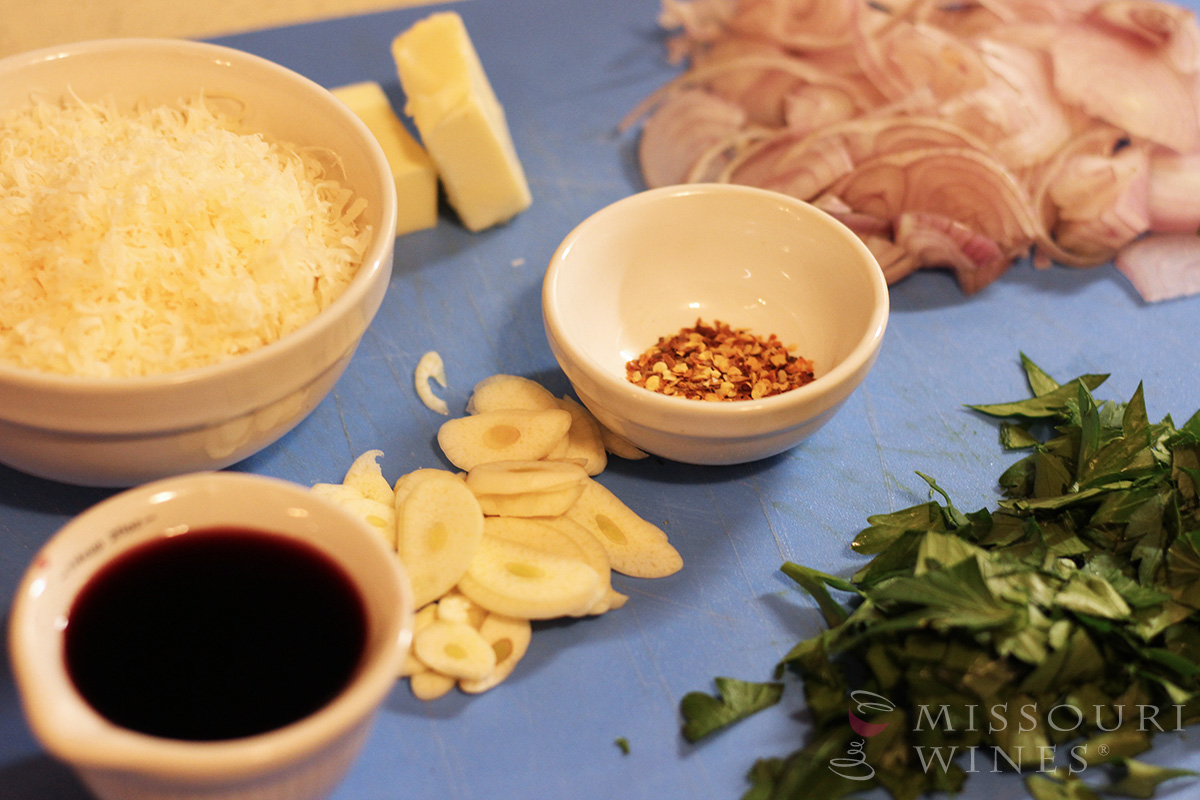 Prep all of the ingredients for the sauce: Remove the skins and thinly slice the shallot and garlic cloves. Grate the parmesan. Remove the stems and chop the leaves of the parsley.
Open your bottle of Missouri Norton, setting aside 1/4 cup.
Combine the water and the rest of the bottle of Norton (approximately 3 cups) in a large pot and bring to a boil.
Once boiling, add spaghetti and cook (stirring frequently) until al dente, about 7-9 minutes.
Reserve 1/4 cup of the cooking liquid from the pasta, drain the spaghetti and set it aside. Be cautious where you place the drained pasta as red wine can stain things.
In a large saucepan, heat 2 tbsp olive oil on medium heat. Add the shallots and cook for 3-5 minutes, stirring frequently. Add remaining tbsp of olive oil, the garlic and red pepper flakes and cook for 2 minutes, stirring occasionally.
Add the reserved cooking liquid and 1/4 cup of reserved wine to the skillet and bring to a simmer.
Add the cooked pasta to the saucepan and toss to coat with the sauce.
Add the butter to the saucepan and stir until it melts into the sauced pasta.
Add salt and pepper to taste, and the parmesan and parsley. Stir to combine.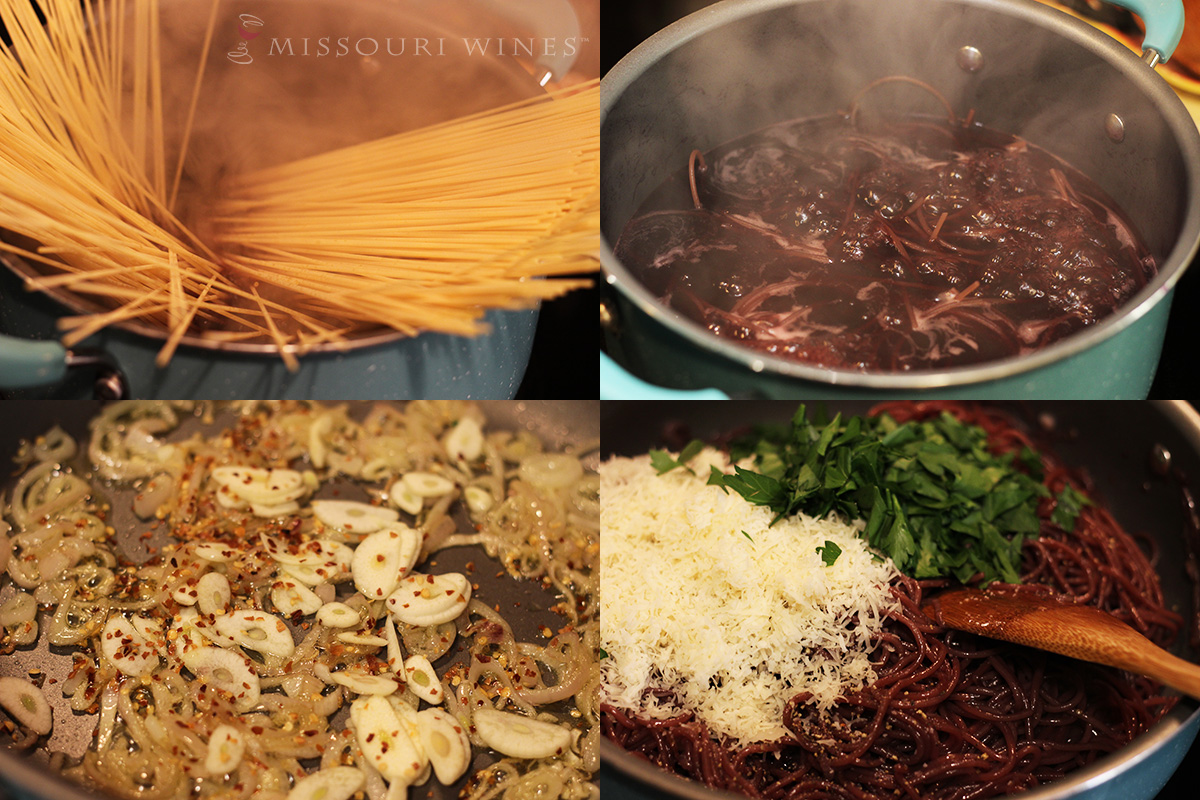 Top with more parmesan and parsley and open up another bottle of Norton to enjoy with it. This dish is great as an entrée alongside a nice, green salad, or as a side dish with beef.  Bon appétit!