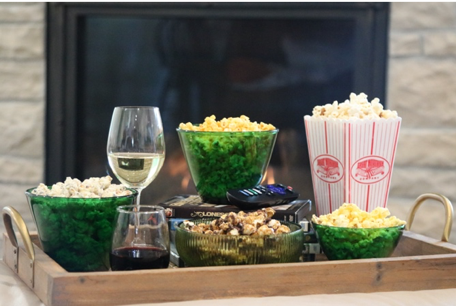 It's no secret that popcorn and wine make a dynamic duo. Elevate your pairing experience when you enjoy these Missouri Grown popcorns with the following Missouri wines.
Choose from this list of popcorn flavors that includes everything from classic butter kettle to spicy buffalo ranch all selected from local Missouri businesses: Osage River Popcorn (Osage Beach and Hannibal), GOPO Gourmet Popcorn (Fulton) and Ready Popped (Jefferson City).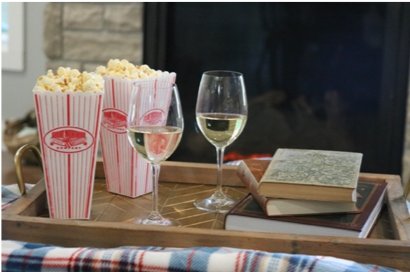 Movie Theater Butter + Chardonel
Imagine the smooth and buttery taste of classic movie theater popcorn when it meets the smooth and buttery notes of Missouri Chardonel.
White Cheddar + Catawba
This sharp and salty cheddar flavored popcorn delectably meets the fruity notes of Catawba wine.
Butter Kettle + Sparkling
Try a traditional butter kettle popcorn with a sparkling dry to off-dry wine and be 'wowed' with the enhanced experience of both.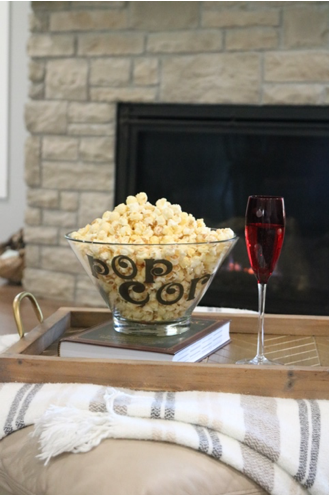 Signature Cheddar + Concord
Cheddar and Concord pair up nicely, yet again. The smooth and sweet jamminess of Concord wine is sure to delight your taste buds when it meets the boldness of this signature cheddar popcorn.
Loaded Baked Potato + Chambourcin or Seyval Blanc
If you like the smokey bacon flavors that are offered by a loaded baked potato, then try this popcorn with Chambourcin. Become amazed by a totally different sensation when you pair this same popcorn with a Seyval Blanc and pick up strong notes of the green onion and chives.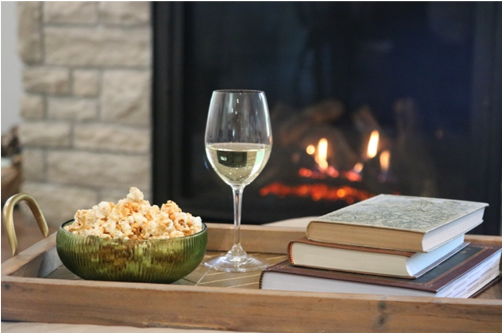 Bacon Cheddar + Chardonel
The rich flavors of bacon and cheddar together are mingled perfectly with a sip of rich Chardonel.
Caramel + Traminette
The floral notes of Traminette are a match made to please with a traditional caramel popcorn.
Cookies n' Cream + Port Style
The popcorn alone is delicious, but give it a try with a rich and smooth red Port style wine for a heightened appreciation of the two together.
Chocolate Caramel + Chambourcin
Caramel coated popcorn drizzled with milk chocolate and accompanied by a glass of Chambourcin is a pair hard to beat. Give it a try with other dry reds and see how it changes the strength of the chocolate versus the caramel.
Peanut Butter + Blackberry
Salty meets sweet with this savory popcorn and blackberry wine.
Caramel Apple + Vidal Blanc
A taste of this caramel apple popcorn followed by a sip of Vidal Blanc will have you questioning how a wine can transform a food to this extent. The crisp Vidal Blanc melds the flavors together.
Buffalo Ranch + Chardonel
Bring on the heat of this spicy buffalo ranch popcorn and follow it with a taste of smooth Chardonel.
Garlic Parmesan + Traminette
Pick up on the herbaceous notes from this popcorn when you enjoy it with a side of Traminette.
Cajun + Seyval Blanc
Smooth the heat from the spices of chili and paprika with a light Seyval Blanc.
Elevate your wine pairing experience when you try these combinations. Let us know which pair stands out above the rest by tagging us on social media @missouriwine or #MissouriWine.