Norton: Try our Signature Style
January 10, 2019
Printer Friendly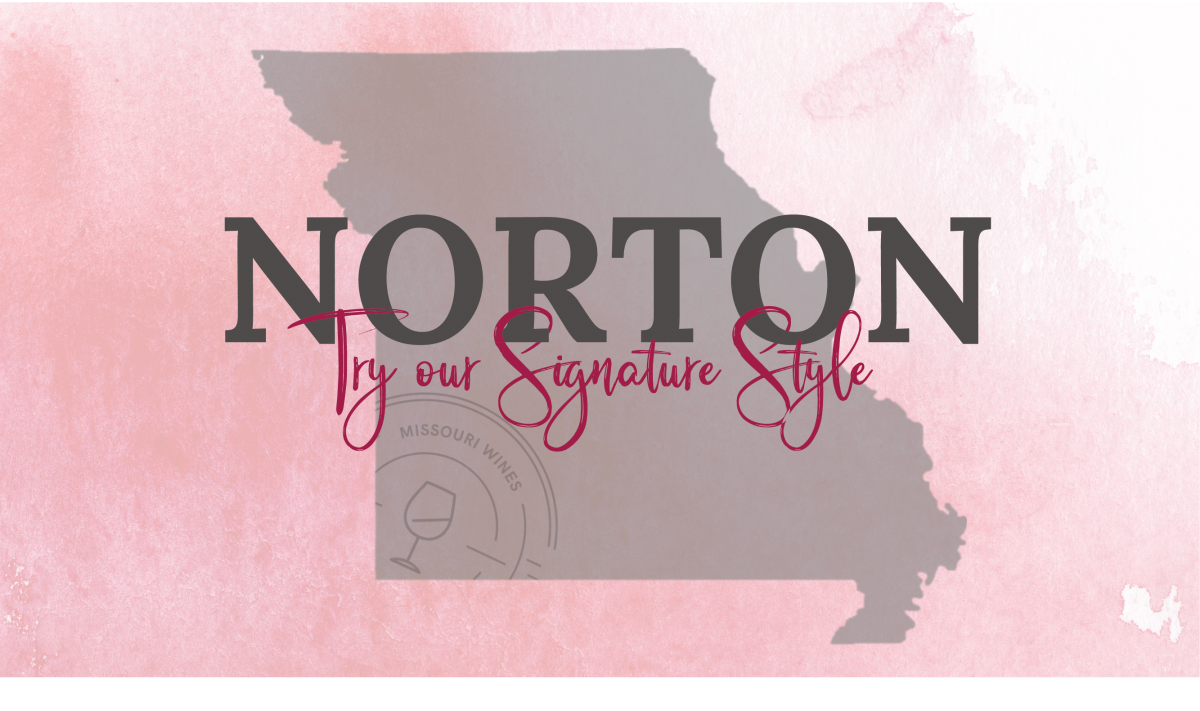 During the month of January, we proudly celebrate the norton grape. This grape varietal is extremely important to the state of Missouri; in fact, it's our state grape. When it comes to norton, there are so many things to love. 
Norton is many things – it's the most prominent red wine grape in Missouri, its clusters are small and blue-black in color, its extremely hardy and vigorous, resistant to most diseases, Missouri's latest grape to ripen and is fermented on the skins. Missouri's norton is big, bold, red and most importantly, delicious! 
You might have also heard this grape called cynthiana. There is some controversy over the name, but most consider norton and cynthiana one in the same. Nonetheless, this grape accounts for nearly 21% of all grapes grown in Missouri. 
There are more than 350 bearing acres of norton in Missouri that often craft this grape into dry and dessert wines. Norton pairs perfectly with smoked meat, wild game, BBQ, lamb, tomatoes, cheddar cheese, carmelized onions, garlic sauce, dark chocolate, black cherries and spice cake. 
So now what? Try our signature style and possibly make Missouri's norton your go-to red this winter season!