Noboleis Vineyards & Winery Celebrates 10 Years
November 10, 2020
Printer Friendly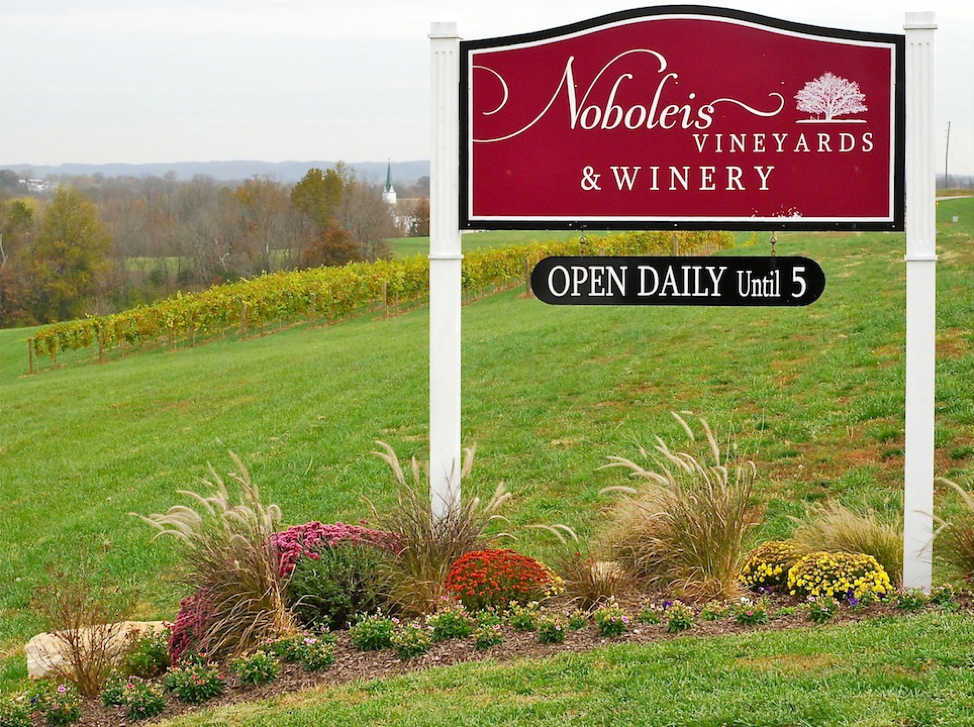 In 2005, Bob and Lou Ann Nolan purchased 84 acres of land in Augusta and transformed it into the family-grown winery that patrons know and love today. Noboleis Vineyards is run by the Nolans, along with daughters Chris and Angie. The family gets to spend their days doing what they are passionate about – winemaking. 
Noboleis Vineyards opened their doors to welcome customers in 2010 and in the past 10 years they have not only expanded their portfolio of wines, but buildings as well. In 2017, a second building that housed warehouse space, offices, vineyard loft, bridal suite and barrel cellar was built. With the winery's success and consistent customer demand, the family has planted additional vineyards of Norton and Vignoles grapes.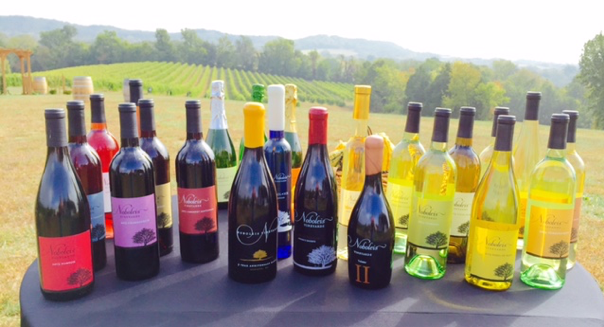 A standard line including a dozen wines was served when the winery first opened and the list grew significantly over the years. Noboleis Vineyards has since added a Reserve Line, Small Batch Series and expanded its dessert wine series. The winery's 2014 vintage Norton was awarded the CV Riley in 2016, recognizing it as the best Norton in the state. The Reserve Line includes an Owner's Reserve Cuvée that has received two gold medals with a 90-point ranking at both the 2020 Sunset International Wine Competition and the 2020 Sommelier Challenge International Wine Competition.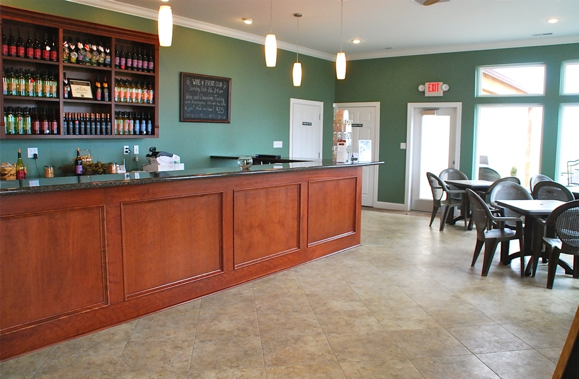 While the winery's evolution and awards are noteworthy, so are the fond memories made by the family over the years. Each member of the family recalls many fond memories as Noboleis is truly family-owned and family grown.
When Bob & Lou Ann first purchased the property, the land was simply open fields and trees. Tricia Newbold, granddaughter to Bob & Lou Ann, can remember venturing out one weekend with her grandfather and best friend when she was about 13 to help him measure out the footprint of the current tasting room and winery. Now 28 years old and the marketing manager for the winery, Tricia is always in awe over the winery's transformation from an 84-acre field to the vineyards and business it is today.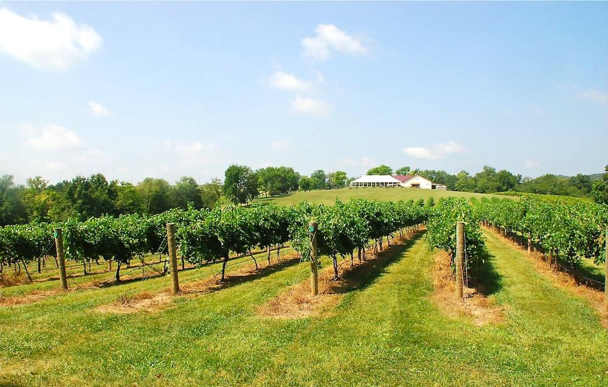 Angie Geis, daughter to Bob & Lou Ann and part-owner of Noboleis, remembers bringing her two oldest children out, three and six at the time, for hillside picnics during the early planting and building phases. Fast forward to today, her son, now 21, and daughter, 18, have both worked or interned in some capacity at the winery.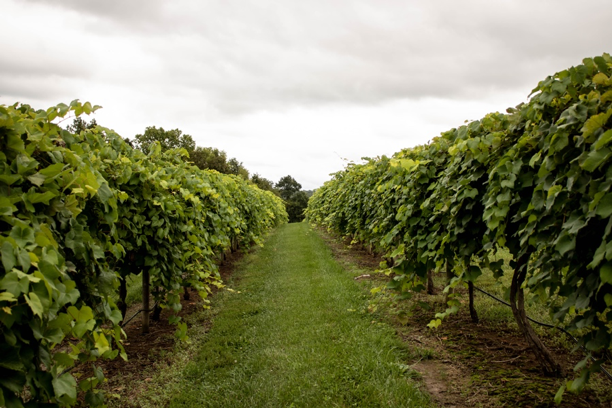 The Noboleis family, like many others, had to put anniversary celebrations on hold but they are hopeful that festivities can take place next year. Until then they want to give a very big thank you to all who have supported them throughout the last 10 years – this year especially. They have loved every minute of it and are looking forward to a bright future.