Noboleis Vineyards: A Dream 30 Years in the Making
February 20, 2020
Printer Friendly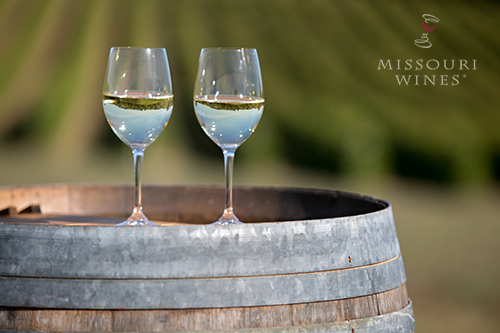 Sometimes it takes a while for a dream to become reality. For Bob Nolan, owner of Noboleis Vineyards, it took more than 30 years.
The story begins in the 1970s when Bob and his family spent a year in California. The region and its wines left a lasting impression. Years later, a visit to his son in Oregon renewed Bob's interest in grape growing and wine production. "We fell in love with the Willamette Valley south of Portland," recalls Bob, who, along with his wife Lou Ann, soon began searching for suitable land to start a vineyard. While the majority of their visits took them to the western area of the United States, they eventually found themselves back in their home state. In 2005, they found the perfect location in Augusta, the first federally recognized American Viticultural Area.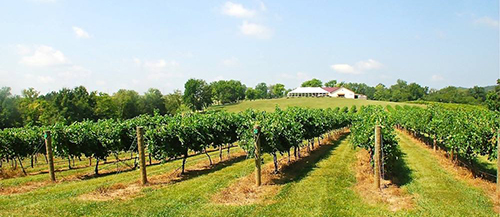 Noboleis Vineyards, formed from a combination of three family names, encompasses more than 80 acres of land amid the rolling hills of Augusta. From its early days as a vineyard to a full-scale winery, the property has undergone a few notable transformations, including the expansion of the warehouse and cellar. The extra space provided an additional area for finished wine as well as an event venue in the Augusta community. Guests in search of a stunning backdrop for their special gathering can reserve the Vineyard or Winemaker Lofts, or select the intimate Barrel Cellar which features a view of the winery's barrels and wine library. From bridal showers to corporate meetings, the winery is the perfect location for groups of all sizes. Throughout the years, the winery has become increasingly popular as a vineyard wedding location. The winery's secondary building includes a special area designed for brides-to-be and their attendees.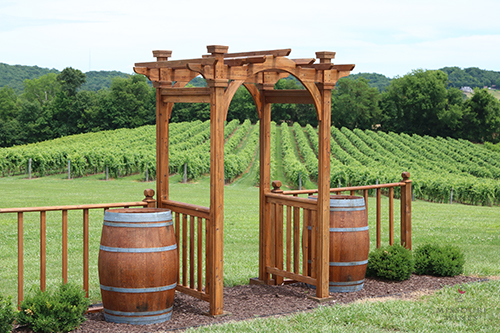 The winery has become the go-to place for live music performances, beautiful views and delicious wines. Winemakers, Brandon Dixon and Gabriel Miller, produce a variety of wines, including dry, sweet, sparkling and red and white port-style wines. Last year, Dixon and Miller released two wines in their new Small Batch Series. Dixon describes these dessert wines, a Bourbon Barrel and Rye Whiskey and Maple Syrup, as "port-style wine that's been kicked up a notch." The winery will also release a one-of-a-kind wine to coincide with its 10-year-anniversary in October 2020.
For the Nolans, it's hard to fathom that ten years have passed since they first opened their doors and welcomed visitors to Noboleis Vineyards. Their family has and continues to be an important factor in keeping Bob's original dream alive. With daughters, Chris Newbold and Angie Geis by their side, Bob and Lou Ann look forward to another decade of making lasting memories, lifelong friendships and exceptional wines.