Nature's Weed Eaters: Sheep in the Vineyard
July 25, 2019
Printer Friendly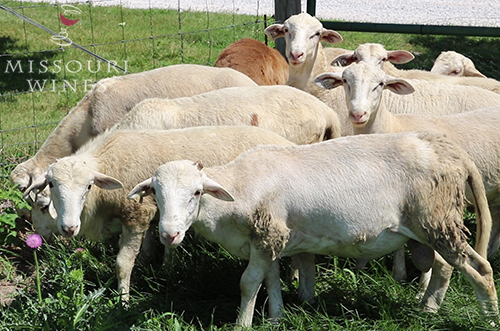 Keeping a tidy vineyard is an ongoing challenge during the growing season which is why some vineyard managers have enlisted the help of sheep. These natural weed eaters are superb at trimming below trellises and they aren't picky eaters so they won't complain about what's on the menu.
Utilizing sheep in the vineyard is a practice that is common in the states and overseas. Jowler Creek Vineyard and Lambs and Vines Winery are just two of the wineries in the Show-Me State that keep sheep on staff. The animals are green alternatives to gas-powered lawnmowers and herbicides.
Watch this video to see how a herd of Katahdin sheep are earning their keep at the University of Missouri Horticulture and Agroforestry Research Center in New Franklin.