The MVP Experience
October 13, 2020
Printer Friendly
Missouri wine country encompasses breathtaking views and award-winning wines. While multitudes of visitors patronize the state's 125+ wineries, there are some Missouri wine fans who take their loyalty and exploration to the next level. The Missouri Winery Visitors Program (MVP) rewards Missouri wine lovers for their exploration of Missouri's wine country. Members of MVP have access to exclusive experiences, reward items and perks. Besides the tangible benefits of MVP membership, participants form friendships, make unforgettable memories and discover all that Missouri wine country has to offer. Learn more about the MVP experience from three enthusiastic participants.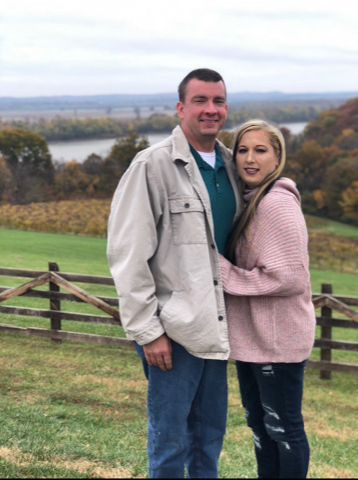 Scott Rombach and his wife, Tonya, have been members of MVP since 2016. The couple started their Missouri wine journey after being gifted Chambourcin and Cayuga vines for their backyard vineyard. Scott connected with the staff at Wenwood Farm Winery and considers it to be the "gateway winery" into his Missouri wine adventures.
After visiting a few Missouri wineries sporadically, Scott heard about the MVP program and learned about the 100+ wineries scattered throughout the state. Scott and Tonya began planning road trips across Missouri to taste award-winning wines and collect points at MVP participating wineries. The couple planned vacations around visiting new wineries, and Scott recounts some of his favorite parts of the exploration aspect of MVP, including the numerous photo opportunities and the ability to talk one-on-one with winemakers and winery owners.
"… meeting people and making friends from all over Missouri and the United States, winning awards, and learning new ways to taste and enjoy wine" are just a few of the benefits of being an MVP member, Scott says.
Conrad Bowers and his wife, Linda, have been members of MVP since 2017. The couple made it their mission to visit every Missouri winery and ended up writing a book that detailed their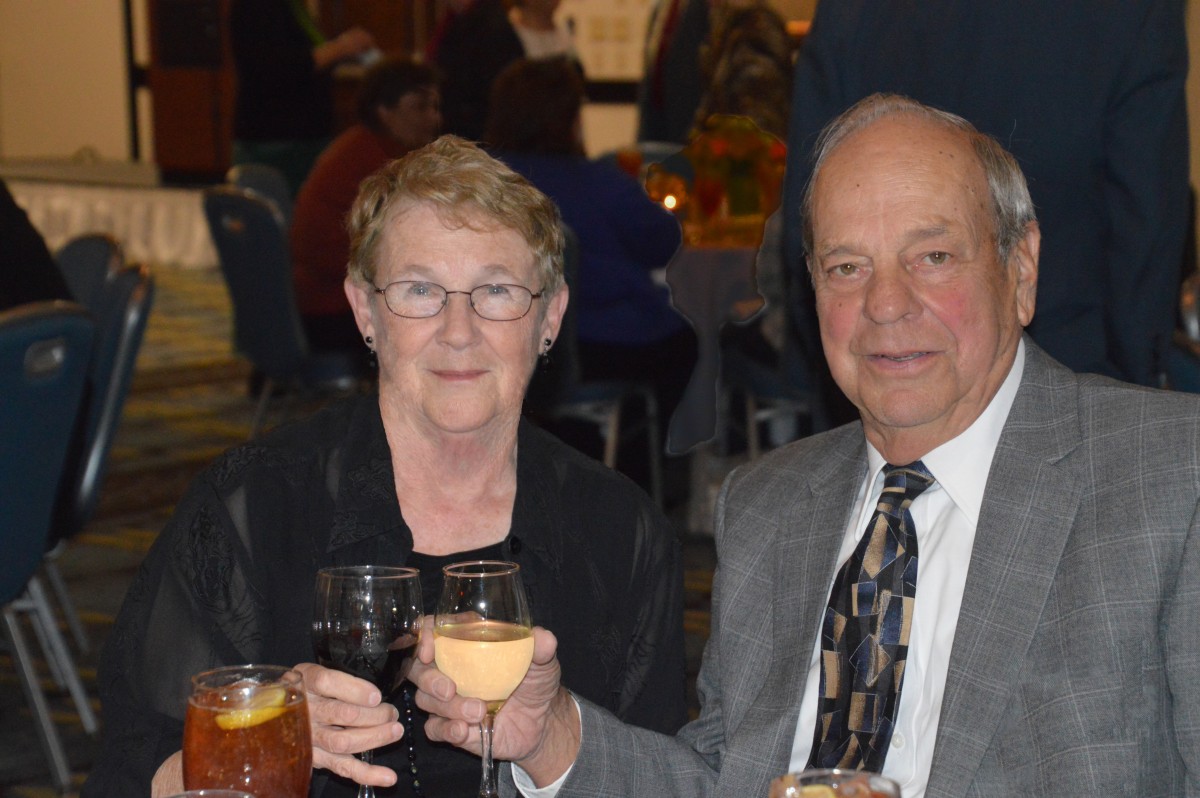 experiences. Along the way, Conrad was introduced to MVP and became a member. During Conrad's travels across Missouri wine country, he and his wife were able to visit new areas of the state and learn more about the art of winemaking in Missouri. Conrad notes that one of his favorite parts of being an MVP member is getting to visit with winery owners and build his Missouri wine knowledge.
"I would encourage people to join [MVP] because of the communications, the monthly newsletter is so informative and the staff is responsive any time I have a question," Conrad says, "It's a tremendous resource for anyone who enjoys Missouri wines and enjoys visiting Missouri wineries."
Melissa Hill has been a member of MVP since 2016 and advocates for the program everywhere she ventures in Missouri wine country. Melissa began her Missouri wine
adventure after returning from living out-of-state for a decade and realizing the breadth of Missouri's wine industry. She joined a wine club in the Augusta region and first learned about MVP. The ability to earn points for visiting new wineries and frequenting familiar favorites intrigued Melissa, and she appreciates the regular communications from the program outlining upcoming events and featured participating wineries. Melissa states that being a member of MVP has enhanced her wine experience and helped her to travel to new parts of Missouri wine country. She has also taken the initiative to facilitate a wine tasting group in the Rolla area and often brings friends and group members to participating wineries for tastings.
Some of Melissa's favorite memories as an MVP member have been attending exclusive, members-only experiences like the MVP Extravaganza, and connecting with fellow Missouri wine lovers at wineries across the state. The friendships developed throughout her wine country travels, the hospitality imparted by MVP participating wineries, and personalized service from tasting room staff make Melissa feel valued and as if she's part of a larger wine community. She is enthusiastic to promote the program to any and all who will listen, and encourages winery patrons to take advantage of MVP benefits.
"I just think everyone should be making the most of their time at Missouri wineries by being an MVP member," Melissa says. "Where else can you earn rewards for just visiting a winery, and you get the chance to attend special events where you're able to talk to winemakers and other wine lovers."
The MVP experience is one filled with exploration, friendship, and making lifelong memories. Scott, Conrad, and Melissa all agree that being a member of MVP has expanded their Missouri wine horizons and opened doors to once-in-a-lifetime opportunities. Want to learn more about MVP or sign up? Visit www.missouriwinemvp.com today.