More Time to be an "MVP": Program Extended Through 2021
August 28, 2020
Printer Friendly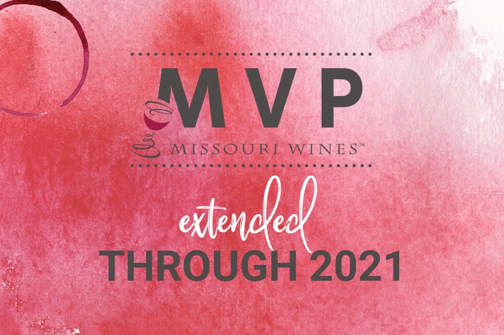 Do you enjoy visiting wineries across the state of the Missouri? Would you like to be rewarded for supporting the state's wine industry?
If you answered yes, then the Missouri Winery Visitors Program (MVP) is for you! By patronizing Missouri wineries, MVP members receive tickets that can be entered into an online member portal for points; these points are redeemable for exclusive rewards and experiences. Members from across the country have logged over 100,000 visits to Missouri wine country and have taken advantage of MVP rewards, experiences and sweepstakes in exchange for their exploration of Missouri's wine country.
Back by popular demand, MVP has been extended through December 31, 2021! With this extension, you have an opportunity to reap benefits from membership in this loyalty program, and current MVP members have even more time to earn and redeem their points!
How do I earn and redeem points?
It's as simple as stopping into your favorite Missouri winery, receiving a ticket from the tasting room before your departure, and entering that ticket into the MVP member portal.  Once those points accumulate, you can redeem them for accessories or experiences that fit your taste. To learn more about earning, entering and redeeming points, head to our MVP FAQ.
What types of rewards are available?
As an exclusive reward for our most loyal Missouri wine fans, MVP members who earn 50,000 points will have the opportunity to redeem them for a spectacular evening filled with delectable food and award-winning Missouri wines. The MVP Cellar Master Celebration brings wine enthusiasts, industry professionals, and special guests together at the gorgeous Hermann Hill for an unforgettable night. The Cellar Master Celebration, scheduled for April 23, 2021, will be a night you don't want to miss – start saving those points now!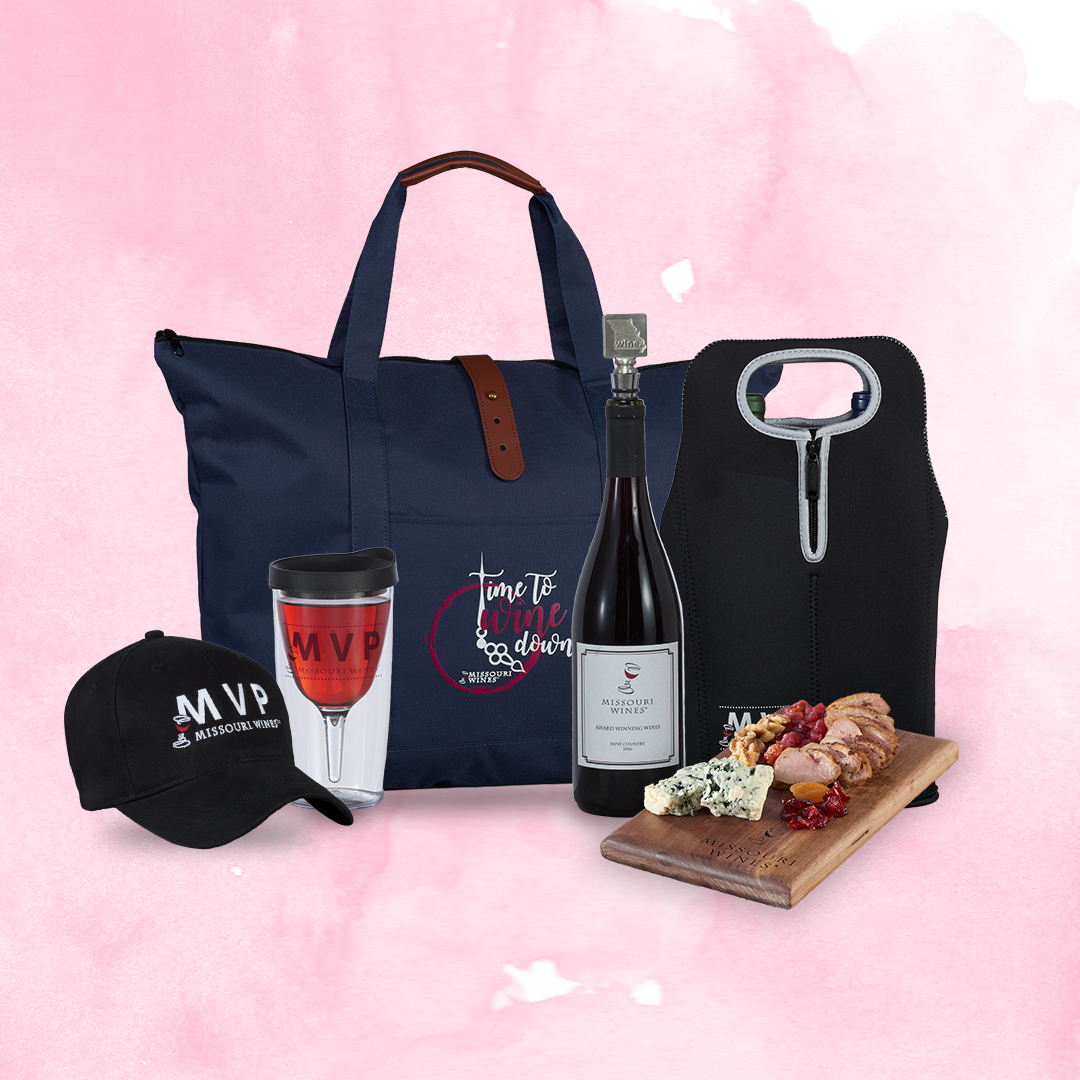 Besides the ultimate wine enthusiast's celebration, rewards available through the MVP program range from wearables, to drinkware and wine accessories. Members can also redeem tickets for exclusive tasting experiences, accommodations, and events at participating wineries. We are continuing to update the MVP reward lineup and will announce new products in future MVP newsletters.
Not an MVP member yet?
Now is the perfect time to sign up and get rewarded for your adventures in Missouri wine country. Relax on your favorite winery's patio, or take a day trip to explore a new wine trail. Sign up for MVP today!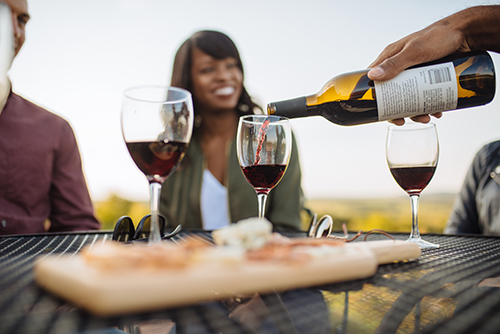 Ready to explore Missouri wine country? There are more than 100 wineries across the state that participate in MVP, and many wineries offer spacious indoor and outdoor seating choices for your sipping pleasure – use our interactive map to find a winery near you!