February 02, 2016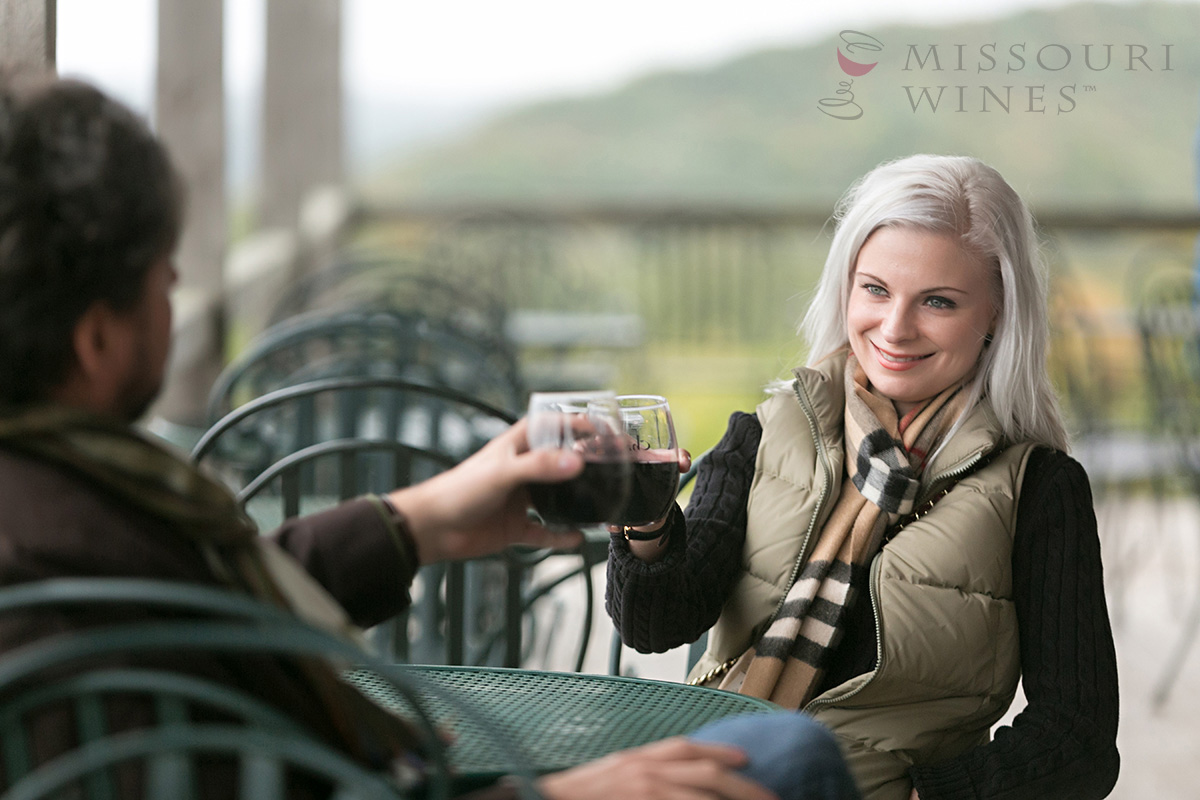 Missouri wine country is the perfect place for romance. The beautiful views, delicious wines and welcoming atmospheres you'll find at Show Me State wineries are the perfect setting for your Valentine's Day celebration. With more than 130 wineries to choose from, you can easily customize your vino Valentine's Day, but here are some ideas and tips to get your started: 
1.    A romantic weekend getaway! There are several local wineries with lodging onsite that are great for a romantic getaway. 
*Pro tip: If the specific winery you're hoping to visit doesn't have lodging on-site, give them a call. Chances are they can make great recommendations on nearby accommodations. 

2.    Wine and dine near the vines! Food and wine go together like, well food and wine. There's not a better pair to compare. Treat your valentine and yourself to a delicious meal in wine country at one of the many wineries with on-site restaurants and special dinners for the holiday. 
*Pro tip: Some of these restaurants and events require reservations or tickets. Play it safe and call ahead to reserve your spots!
3.    Blaze a (wine) trail! There are several wine trail events coming up. One the weekend after Valentine's Day on the Route du Vin Wine Trail in Ste. Genevieve and two the following weekend: Chocolate and Wine on the Hermann Wine Trail and a Taste of Romance on the Mississippi River Hills Wine Trail. 
*Pro tip: Wine trail events like these are great for groups. Double date, perhaps?
4.    Wine and dine at home! Sometimes a night in can be just as romantic and special as going out. If you're cooking a nice celebration dinner, this food and wine pairing guide will help you select the perfect wines. 
*Pro tip: No Valentine's Day is complete without chocolate. Check out this Infographic for all the most delicious pairings to sate your sweet tooth. 
Give your Valentine delicious Missouri wine; there's nothing more divine!
Cheers!